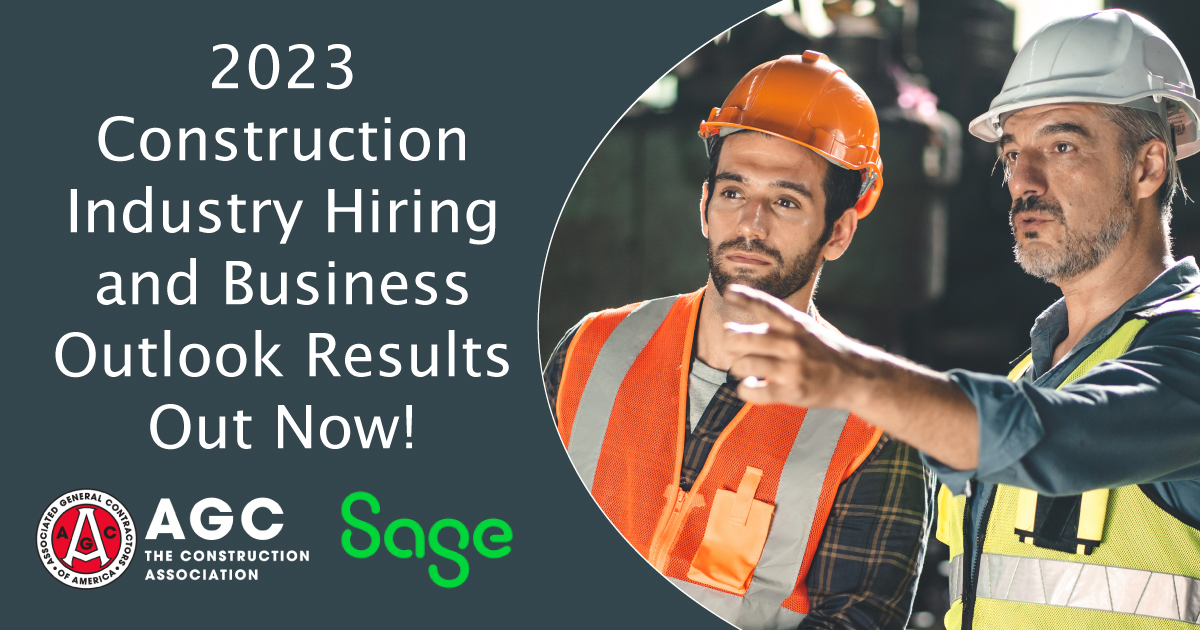 CONSTRUCTION FIRMS LOOK TO PUBLIC SECTOR DEMAND AS OUTLOOK FOR PRIVATE-SECTOR PROJECTS DIMS IN 2023; 69 PERCENT OF FIRMS PLAN TO HIRE IN THE NEW YEAR
New Industry Outlook Survey Shows Contractors Expect Infrastructure and Other Public-Sector Funding Will Help As Growth Slows for Many Types of Private Construction, but Labor Shortages and Supply Chain Issues Persist
Construction contractors are less optimistic about many private-sector segments than they were a year ago, but their expectations for the public sector market have remained relatively bullish, according to survey results released today by the Associated General Contractors of America and Sage. The findings are detailed in High Hopes for Public Sector Funding Amid Workforce and Supply Chain Challenges: The 2023 Construction Hiring & Business Outlook.
"Contractors are optimistic about the construction outlook for 2023, yet they are expecting very different market conditions for the coming year than what they experienced last year," said Stephen E. Sandherr, the association's chief executive officer. "Even as market demand evolves, contractors will continue to be confronted by many of the challenges they faced in 2022, including the impacts of supply chain problems and labor shortages."
Materials:
Regional results:
State-specific results:
You can also view results for open-shop, union, small (under $50 million), mid-size ($50.1 to 500 million) and large (over $500 million) firms.