Click here to view the latest Construction Inflation Alert.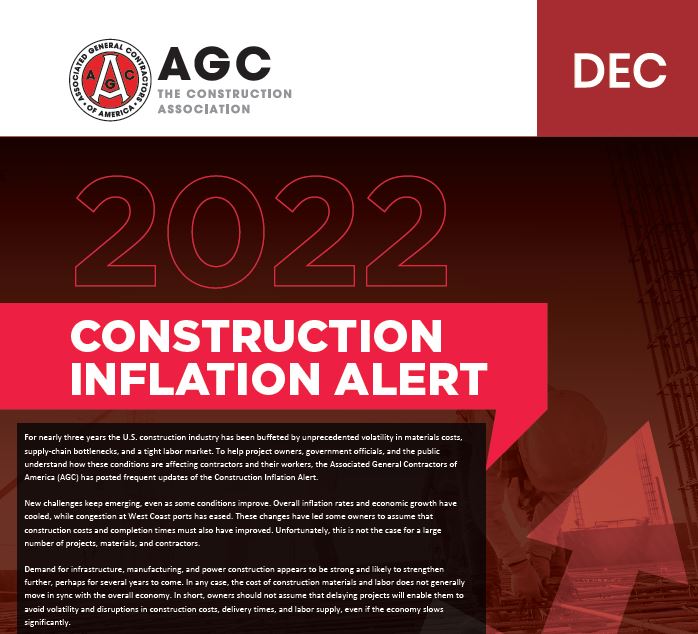 Every week brings new reports of materials costs hitting record highs, while lead times lengthen or become ever more uncertain.
AGC of America recently released a Construction Inflation Alert. This document is intended to help chapters and members explain to owners, government officials, and others, what is happening and what all parties can do to minimize the damage.
AGC Historical Construction Inflation Alert Publications
| | |
| --- | --- |
| July 2022 | PDF |
| April 2022 | PDF |
| February 2022 | PDF |
| September 2021 | PDF |
| August 2021 | PDF |
| June 2021 | PDF |
| May 2021 | PDF |
| Q1 2021 | PDF |