Get Involved. Share your Expertise. Advance the Industry!
Volunteers play a vital role in the development of key programs, resources, events, and initiatives. As we work to advance the construction industry through advocacy, education, and various initiatives, we need your help to make the progress that we need.
"I have grown as much as I have served, if not more. The experiences and opportunity to work with others that care about advancing our industry has been worth all the effort and has definitely enhanced my career. "

Henry Nutt, III
Southland Industries
Learn more about AGC volunteer opportunities.
Click here to access your AGC member volunteer profile.
There are many ways to get involved, including short-term, task-based opportunities as well as long term committee roles. Take a look at the benefits of contributing your time to AGC of America.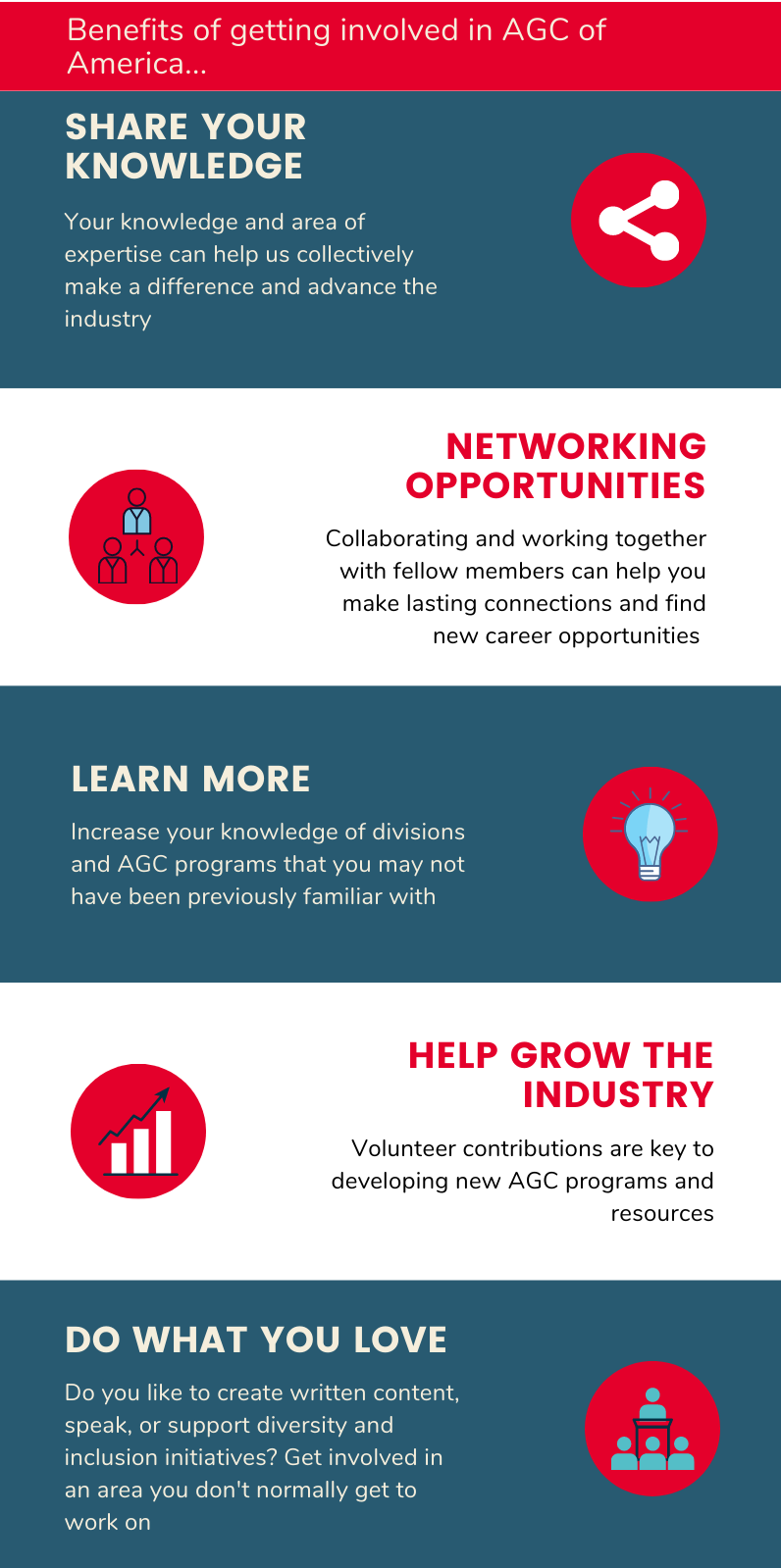 "Being involved nationally opens up opportunities to network with other companies and share and gain information..."
Rick Andritsch
VJS Construction Services

Let's get started! Click here to learn more about the available volunteer roles and click on the button on the left to complete your volunteer profile.
All submitted forms will be reviewed to best match skills and interests with any open volunteer opportunities. In the event that there are more interested candidates than available open slots, or there are forms received after the deadline, submissions will be kept on file for future opportunities. Completing an interest form does not guarantee an appointment as an AGCA volunteer.