AGC of America is governed by a Management Committee, Board of Directors and a Board of Governors.
Board of Directors
The Board of Directors is the governing body of the Association. The Board has full authority to define policy governing its own conduct and the affairs of the Association. The Board is composed of the AGC Officers, the Occupational Division Chairs and Vice Chairs, the Specialty Contractors Council Chair, the Service & Supply Council Chair, the President of the Executive Leadership Council (ELC), and nine (9) members selected by the President.
The 2023 AGC Officers are: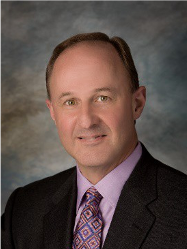 LESTER C. (LES) SNYDER, III
Executive Vice President, Infrastructure Construction
Brightline West
Las Vegas, Nevada

Position on AGC Board: 2023 President
Les Snyder is the Executive Vice President of Infrastructure Construction for Brightline West. In this new role, Les will be leading the team that will design and build Brightline West – the U.S.'s first true high speed passenger rail between Las Vegas and Los Angeles with a total program valued at $8 billion. Through over 40 years of experience, Les has held various executive positions championing successful growth and expansion for other leading construction firms. His career experience includes all facets of the construction business throughout the U.S., the Caribbean, Mexico and Canada.
Les' activities with the Associated General Contractors of America (AGCA) include the status of Life Director, Director on the Education and Research Foundation, past Chair of the Building Division, past Chair of the joint AIA-AGC Committee, past Chair of the Public/Private Industry Advisory Council and Committee Chair of the Year in 2006 for leading the C3T Task Force which published "The Contractor's Guide to BIM" and in 2021 for leading the Climate Change Task Force.
His community affairs efforts include a passion for improving education serving on the Swanson School of Engineering Board of Visitors at his alma mater, the University of Pittsburgh. Les has also participated in civic organizations such as former Governor Jeb Bush's Foundation for Excellence in Education, Frontline Outreach and Give Kids the World.

Les and Denise, his wife of 37 years, have two daughters: Sara (32) and Jenna (30).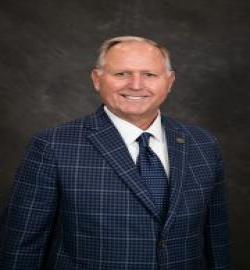 THOMAS L. BROWN
President
Sierra Pacific West Inc.
Encinitas, California

Position on AGC Board: 2023 Senior Vice President
Mr. Thomas L. Brown has been associated with the construction industry since 1972. In 1989 Mr. Brown and his wife Sandy established Sierra Pacific West, Inc., a general engineering contractor based in San Diego, California. Sierra Pacific West, Inc. has completed a variety of commercial, industrial, roadways, schools, memorials, community parks and hospitality facilities. Additionally (SPW) is heavily engaged with military projects.

Prior to establishing Sierra Pacific West, Inc., Mr. Brown attended the University of California (USC). Mr. Brown is a veteran of foreign wars and served in the United States Army Intel Group, 79th Combat Engineers and was attached to the 10th SFG in Europe.
Mr. Brown is an active member of the Associated General Contractors of America. He is a Past-President of the San Diego Chapter, National Board of Directors of AGC of America, National Political Action Committee and Chairman of the Board for the San Diego Apprenticeship and Training Trust. In addition, he is a member of the Consulting Constructors Council of America (CCC), past chair of the Highway Division, Open Shop Committee, and Work Zone Safety Committee. Mr. Brown is currently the Chair for AGC Charities and has been active since its inception.
Community service and involvement are extremely important to Mr. Brown as he has served as President of the San Diego Family Justice Center Foundation, a non-profit organization established to combat domestic violence. Brown was also instrumental in the development and organization of Camp Hope, which serves as a refuge and place of healing for the children of families torn by domestic abuse
Mr. Brown was an appointee to the California State Contractors Board under Governor Wilson and a brief period under Gray Davis. Other community participation efforts include serving on of the board of directors for the San Diego International Sport Council, North County Trade Tech, and San Diego Women in Construction. He is also an active member in the San Diego County Sheriff and is a past member of American Society of Professional Estimators (ASPE), Construction Specification Institute (CSI), Building Industry Association (BIA), and Lincoln Club of San Diego.
As a result of his many charitable contributions and community support, Mr. Brown has been the recipient of numerous awards such as "Boy Scout of the Year", named as "Patron of Youth" YMCA, and "Just Say No to Drugs." Brown was also named as one of San Diego's 50 most influential people. More notable awards have included: (SIR) Skill Integrity Responsibility received from the Associated General Contractors along with being recognized as Contractor of the year numerous times as listed by Engineering News and Records top 600.
Tom and his wife Sandy have been married for 53 years and have two children, Christopher and Nicholas. Christopher works for Sierra Pacific West, Inc. and holds a position of Executive Vice President. Christopher is married to Lauryn, and they have two children – Hawk (9)and his brother, Wyatt (6).. Nicholas is a Battalion Chief with the State of California. He currently overseas all flight operations for CALFIRE in southern California.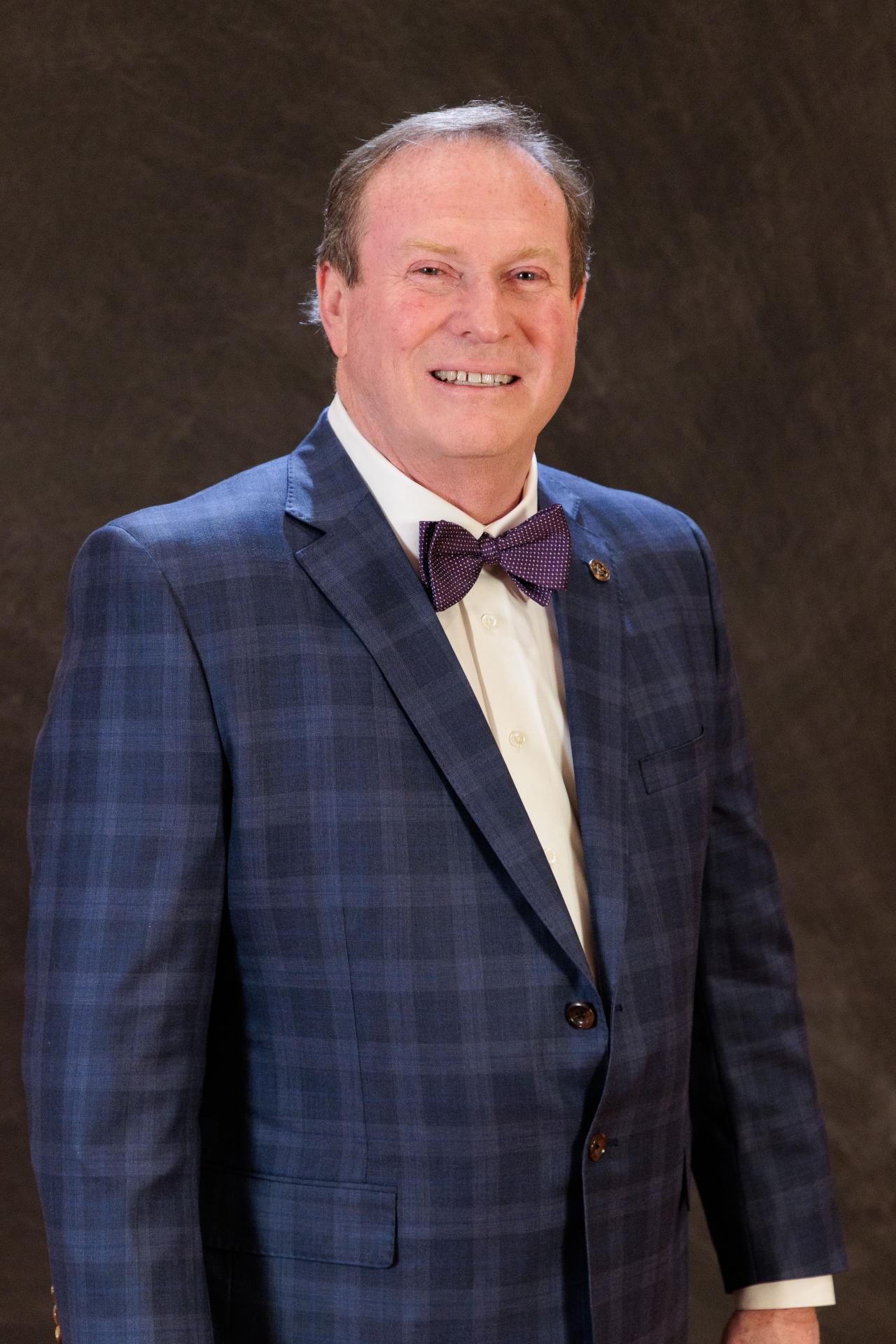 TODD ROBERTS
President
ERS Inc.
Jackson, Mississippi

Position on AGC Board: 2023 Vice President
Todd attended LSU and received his B.S. in Construction from Northeast Louisiana University in 1982. Todd is President of ERS, Inc., a heavy and civil construction company, based in Jackson, MS, that he founded in 1992. The company works nationwide on select type projects involving ecosystem construction and rehabilitation, erosion control, land reclamation, disaster clean-up, water control and infrastructure, all facets of the heavy/civil construction arena. ERS, Inc. performs work for drainage districts, levee boards, municipalities, conservation commissions, state governments and federal agencies that include the following: clearing and grubbing, earthwork, demolition, grading, riprap, concrete, flood control structures, levees, dams, road construction, water conveyance (open channel and pipe laying) and pile driving.
In 2009 ERS, Inc. was recognized by the U.S. Department of Agriculture as the Natural Resources Conservation Service's "Small Business Contractor of the Year".
ERS, Inc. is a member of the Mississippi Valley Chapter AGC where Todd is a board member and has served on numerous committees. He also served as President of MVAGC in 2007. Nationally, Todd served as National Chairman of the Natural Resources Conservation Service Committee of AGC from 2006-2016. He served as the Federal/Heavy Division Chairman in 2017 and is a Life Governor of AGC of America. Todd is also a member of the Consulting Constructors' Council of America.
Todd is an instrument-rated private pilot, having logged nearly 2500 hours as pilot in command.
Todd has been married to Robyn of Baton Rouge, LA for 35 years and they have three children. Kris is 31 and works as an accountant for EY (formerly Ernst & Young) in Meridian, MS. Anna Rachel, 24, is a PICU nurse at UMC medical center in Jackson. Russell is 23, lives in Dallas and works as a financial analyst for a real estate advisory group. Todd and Robyn are members of First Presbyterian Church.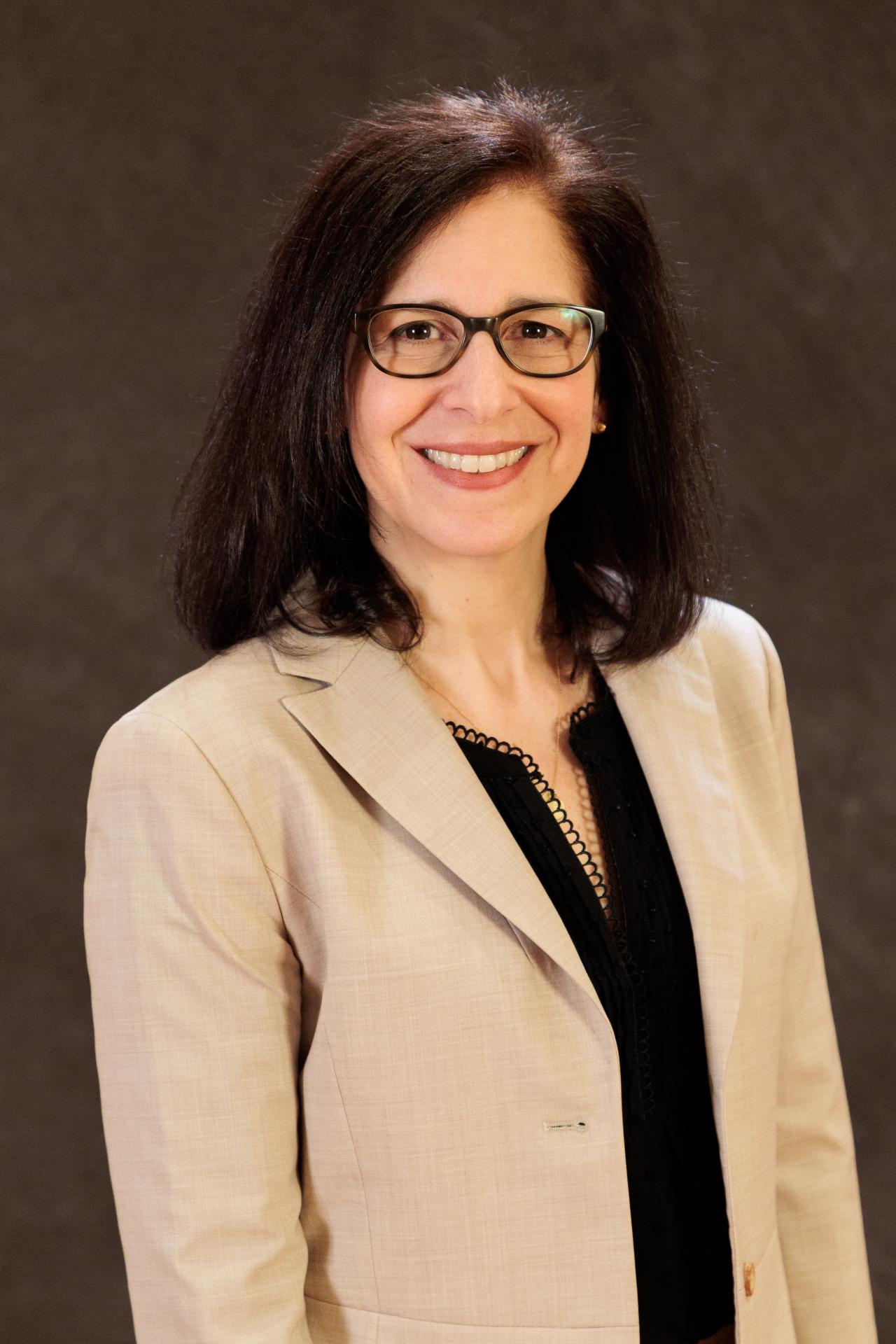 SHEA DE LUTIS
Director
Clark Construction Group
McLean, Virginia

Position on AGC Board: 2023 Treasurer
With over a quarter century of experience in the construction industry, Shea De Lutis is responsible for Clark Construction Group's Federal Affairs through building and maintaining relationships with federal stakeholders,partnering initiatives and regulatory awareness. She alsosupports regional offices in the strategic pursuit of the firm's most complex federal projects.
Actively involved in the real estate and construction industry, Ms. De Lutis participates nationally with the Associated General Contractors of America (AGC) as the immediate past Chair of the Federal and Heavy Division and incoming National Treasurer (2023-2024). She is proud to have also led two of the Division's committees: U.S. Army Corps of Engineers (Co-Chair, MILCON) and Federal Facilities. In this capacity, she championed the Division's mission to develop and advance planning, procurement, and construction best practices through enriched channels of partnership and communication between industry and federal entities.
Ms. De Lutis is a past President of the AGC of Metropolitan Washington, D.C. (AGC of DC) Chapter, founding member of the Design Build Institute of America's Mid-Atlantic Chapter, and is active with the Society of American Military Engineers and Federal Real Property Association.
Ms. De Lutis earned a Bachelor of Science degree in Civil Engineering and Applied Science from the University of Virginia.
The 2023 Board of Directors Members are:
MAC CADDELL
Caddell Construction Co. (DE) LLC
Montgomery, Alabama
Position on AGC Board: Chair, Federal & Heavy Construction Division
NORA DEGNAN
Thorne Associates Inc.
Chicago, Illinois
Position on AGC Board: Chair, Specialty Contractors Council
T.C. (TY) EDMONDSON, III PE
T.A. Loving Company
Goldsboro, North Carolina
Position on AGC Board: Chair, Utility Infrastructure Division
JEFF FIRTH
Hamilton Construction Company
Springfield, Oregon
Position on AGC Board: Chair, Highway & Transportation Division
JEFF FORBES
The Beck Group
Dallas, Texas
Position on AGC Board: Vice Chair, Building Division
GREG FORD
Encore Dredging Partners
Dyersburg, Tennessee
Position on AGC Board: Vice Chair, Federal & Heavy Construction Division
DAN K. FORDICE, III
Fordice Construction Company
Vicksburg, Mississippi
Position on AGC Board: 2022 President
KATHY FREEMAN
Mortenson
Denver, Colorado
Position on AGC Board: Vice Chair, Utility Infrastructure Division
KENNETH GONYA
Kokosing Industrial, Inc.
Westerville, Ohio
Position on AGC Board: Chair, Union Contractors Committee
AMY HALL
Armstrong Steel Erectors
Newark, Ohio
Position on AGC Board: Vice Chair, Highway & Transportation Division
RACHEL HARVEY
Brasfield & Gorrie, LLC
Birmingham, Alabama
Position on AGC Board: Wild Card
MAURA HESDON, LEED AP
Shoemaker Construction Co.
West Conshohocken, Pennsylvania
Position on AGC Board: Chair, Building Division
ROBERT C. "BOB" LANHAM, JR.
Williams Brothers Construction Co., Inc.
Houston, Texas
Position on AGC Board: AGC 2020 & 2021 President
BRENDAN LYNAM
Alberici Constructors
Bridgeville, Pennsylvania
Position on AGC Board: Wild Card
TREY PEBLEY
Foremost Paving, Inc.
Elsa, Texas
Position on AGC Board: Wild Card
KYLE PHILLIPS
Herzog Contracting Corp.
St. Joseph, Missouri
Position on AGC Board: Chair, Open Shop Committee
MELONI RANEY
TEXO
Dallas, Texas
Position on AGC Board: Vice Chair, Chapter Executive Leadership Council
FELIPE A. SERRANO, CHC, DBIA
Skiles Group
Richardson, Texas
Position on AGC Board: Wild Card
STEPHEN SHAPIRO
Holland & Knight, LLP
Washington, District of Columbia
Position on AGC Board: Chair, Service & Supply Council
PHIL THODEN
Austin Chapter-AGC
Austin, Texas
Position on AGC Board: Chair, Executive Leadership Council
SCOTT WINSTEAD
FMI Consulting
Raleigh, North Carolina
Position on AGC Board: Wild Card