AGC of America is governed by a Management Committee, Board of Directors and a Board of Governors.
Board of Directors
The Board of Directors is the governing body of the Association. The Board has full authority to define policy governing its own conduct and the affairs of the Association.The Board is composed of the AGC Officers, the Occupational Division Chairs and Vice Chairs, the Specialty Contractors Council Chair, the Service & Supply Council Chair, the President of the Executive Leadership Council (ELC), and nine (9) members selected by the President.
The 2016 AGC Officers are: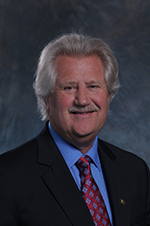 Mark Knight
President - 2016
Mark is President of Knight Construction Services, LLC in Aberdeen, South Dakota.
Mark is a 1973 graduate from the University of South Dakota with a B.S. Degree in Business Administration. Mark has been actively involved in AGC at local and national levels since 1986. He serves on the Board of Directors for AGC of South Dakota, Inc. and served as their President in 1994 and on the Associated General Contractors of America board of directors as Senior Vice President. He has also served as Chair of the Highway and Transportation Division, Open Shop Committee, Equipment Committee, Co-Chair for NPHQ, and served on the Education and Research Foundation Board. He is past Chairman of The Road Information Program and serves on their board, he is also a member of the Consulting Constructors Council.
Mark and his wife Toni have four children and live in Aberdeen, South Dakota.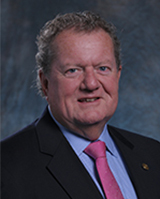 Art Daniel
Senior Vice President - 2015
Art Daniel is President and COO of AR Daniel Construction Services, Inc. a family owned construction business in Cedar Hill, TX. AR Daniel Construction performs highway and utility construction in Texas and surrounding states. Art is a 1973 graduate of Houston Baptist University with post graduate and graduate studies in Civil Engineering and Landscape Architecture at the University of Texas at Arlington.
Art has been actively involved in AGC at both the chapter level and national level. Art served as AGC of Texas President in 2004 and has served and chaired numerous committees and task forces as well as serving as the Municipal and Utility Division chairman. Art has served as Chair of the Utility Infrastructure Division as well as on numerous AGC of America task forces and as a Board member of AGC Charities. He is also a member of the Consulting Constructors Council.
Art and his wife Robbie, who is also active in their business, have been married for 41 years and have two children and three grandchildren.
B.E. "Eddie" Stewart, Jr. 
Vice President - 2016
Eddie is currently in his 38th year of a varied construction career that has spanned a wide range of both domestic and international markets.  He obtained his BS in Building Construction from the Georgia Institute of Technology and later completed the Executive Program at the Darden School of Business, University of Virginia.  His diverse project background includes embassies, correctional facilities, courthouses, barracks, military family housing, airports, power plants, research and development complexes, hospitals, and other commercial and industrial initiatives.
A member of the original founding team at Caddell, Mr. Stewart held various positions of increasing responsibilities, including Vice President of Estimating and Purchasing, Executive Vice President, Chief Operating Officer, and currently President/Chief Executive Officer.
Eddie is very active in the Associated General Contractors of America, at both the state and national levels.  He is past president of the Alabama AGC and serves on the State Board of Directors.  At the national level, Mr. Stewart is active on numerous committees and task forces and has served as Chairman of the NAVFAC Committee, Chairman of the Federal & Heavy Division, and multiple terms on the National Executive Board.  He is also a Life Governor on the Board of Governors and member of the Consulting Constructors Council.
A native of Atlanta, Georgia and longtime resident of Montgomery, Alabama, he and his wife Robin of 40 years have raised five children and are enjoying their seven grandchildren.
Scott Williams 
Treasurer - 2016
Scott is President of Hamilton Construction, a regional heavy/highway contractor, with offices in Oregon, Colorado, and Alaska since 2000.  He joined the firm in 1979 as an engineer.  He is a 1974 graduate of Oregon State University with a degree in Construction Management.
Scott has been active in both local and national AGC since the mid 80's.  He is past President of the Oregon Columbia Chapter of AGC and currently serves on both the Chapter Board and the National Board of Directors.  He is currently chair of AGC Charities along with being the Chair of TRIP (The Road Information Program).  He was previously chair of the Transportation and Highway Division, Open Shop Committee, and NPHQ.  In addition he currently serves on the Oregon State University Construction Education Foundation along with being a member of the Consulting Constructors Council.
Scott and his wife Kitty have two children and three grandchildren.
Management Committee
The AGC Management Committee manages the day-to-day affairs of the Association and has the authority to transact the affairs of the Executive Board between its meetings. The Management Committee is composed of four AGC Officers who are elected annually and take their seats at the AGC Convention in March each year.
Executive Staff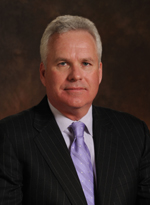 Stephen E. Sandherr
Chief Executive Officer
Stephen Sandherr joined the AGC of America staff in 1984 as Assistant Director of Collective Bargaining Services. From 1986 to 1989 he served as AGC's Director of Congressional Relations. He practiced law with the firm of Thompson, Mann and Hutson in Washington, DC from 1989 to 1990, and served as Labor and Small Business Counsel for the National Association of Home Builders from 1990 to 1991. He rejoined AGC as Executive Director of Congressional Relations and was promoted to Chief Executive Officer in 1997.
Currently, as Chief Executive Officer, Steve's role is to maintain relations with AGC's 93 chapters nationwide, coordinate government relations activities and enhance AGC's involvement with business coalitions. In 2006, the American Society of Association Executives cited AGC as one of 9 "remarkable" associations in its landmark study "7 Measures of Success: What Remarkable Associations Do That Others Don't."
Steve is a 1980 graduate of the University of Scranton with a B.S. in Political Science. He earned his law degree from the Catholic University of America in 1983, and is a member of the Bar of the District of Columbia. He is a trustee of the National Building Museum in Washington.
He resides with his wife, Cynthia, in Alexandria, Virginia.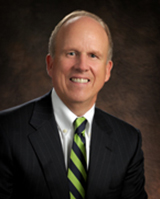 David R. Lukens
Chief Operating Officer
David R. Lukens joined the AGC of America staff in 1987 as Director of AGC's Highway Division. Since then he has also served as Executive Director of Market Services and Senior Director of Market & Jobsite Services.
After graduating in 1975 from the University of Virginia with a B.S. in Civil Engineering, he began his career as an engineering consultant to municipal clients in southeastern Pennsylvania. President Reagan appointed Dave to the Federal Highway Administration, where he served from 1981 to 1986. In 1986-1987 he was Senior Professional Staff Member for the U.S. House Public Works and Transportation Committee.
Currently, as Chief Operating officer, Dave is responsible for directing the daily activities of the national staff.
Dave resides with his wife, Holly in Fairfax, Virginia.