AGC of America is governed by a Management Committee, Board of Directors and a Board of Governors.
Board of Directors
The Board of Directors is the governing body of the Association. The Board has full authority to define policy governing its own conduct and the affairs of the Association. The Board is composed of the AGC Officers, the Occupational Division Chairs and Vice Chairs, the Specialty Contractors Council Chair, the Service & Supply Council Chair, the President of the Executive Leadership Council (ELC), and nine (9) members selected by the President.
The 2022 AGC Officers are: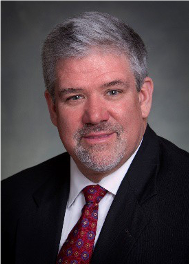 DAN K. FORDICE, III
Fordice Construction Company
Vicksburg, Mississippi
Position on AGC Board: 2022 President
After graduating from MS State University in 1983 with a bachelor's degree in Construction Engineering Technology, Dan went on active duty with the US Army in the 10th Engineer Bn. in Kitzingen, Germany. While in the 10th Engineers he served as Demolition Platoon Leader, various battalion and brigade staff positions and Company Executive Officer. In 1987 Dan decided to leave active military service and return to his hometown to work in the family construction business. He also joined the MS National Guard with the 2/20 Special Forces Bn. Here he served as Team Commander, various battalion staff positions and Company Commander. He resigned his commission with the rank of Captain in 1994.
Dan is currently Vice President of Fordice Construction Co. in Vicksburg, MS, which is now a fourth- generation family business since his son Nathan joined the firm in August 2018. Dan and his brother Hunter operate Fordice Construction Co. which is mainly a Heavy and Civil Federal Construction firm that also has a small building division and offices in Vicksburg and St. Francisville, LA. In 2008 Dan and Hunter started Southern Delta Construction, LLC which is a heavy marine construction company in Houma, LA that does mechanical dredging and builds levees and other structures. Dan is currently President of Southern Delta Construction, LLC.
Dan has been very active in the Associated General Contractors of America, both at the local and national level. He has served on almost every committee of the local MS Valley AGC Chapter and was Chapter President in 2001. On the national level he has served on many committees and task forces. He has served as the Federal and Heavy Division Chairman, is a life member of the Board of Governors and served as the National PAC Co-Chairman and on the Executive Board and the Education and Research Foundation Board. Through the AGC, Dan was instrumental in helping to restart the AGC Student Chapter while attending MSU and he was president of the AGC Student Chapter in 1982.
Dan is a pilot, an avid aviator and flies every chance he gets. He flies a variety of airplanes for business, pleasure and in air shows around the country. He prefers the older vintage airplanes and especially WWII trainers and fighters.
Dan has started and helps operate two not for profit foundations located in Vicksburg. The Southern Heritage Air Foundation collects memorabilia of WWII veterans and is preserving five historically significant aircraft. The Warrior Bonfire Project is helping post 9/11 Purple Heart Veterans deal with their lifelong journey of recovery.
Dan is married to the former Ann Claire Roesch and they have three children. They are members of St. Paul's Catholic Church in Vicksburg where both are very active and have served on the parish council.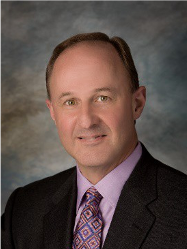 LESTER C. (LES) SNYDER, III
Brightline West
Las Vegas, Nevada
Position on AGC Board: 2022 Senior Vice President
Les Snyder is the Executive Vice President of Infrastructure Construction for Brightline West. In this new role, Les will be leading the team that will design and build Brightline West – the U.S.'s first true high speed passenger rail between Las Vegas and Los Angeles with a total program valued at $8 billion. Through over 40 years of experience, Les has held various executive positions championing successful growth and expansion for other leading construction firms. His career experience includes all facets of the construction business throughout the U.S., the Caribbean, Mexico and Canada. Les' activities with the Associated General Contractors of America (AGCA) include the status of Life Director, Director on the Education and Research Foundation, past Chair of the Building Division, past Chair of the joint AIA-AGC Committee, and the 2006 Committee Chair of the Year for leading the C3T Task Force which published "The Contractor's Guide to BIM". His community affairs efforts include a passion for improving education serving on the Swanson School Board of Visitors and chairing the Visiting Committee for the Civil Engineering Department at his alma mater, the University of Pittsburgh. Les has also participated in civic organizations such as former Governor Jeb Bush's Foundation for Excellence in Education, Frontline Outreach and Give Kids the World. Les and Denise, his wife of 37 years, have two daughters: Sara (31) and Jenna (29).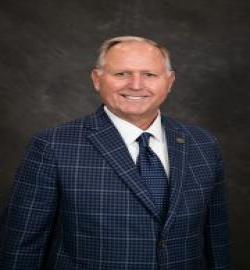 THOMAS BROWN
Sierra Pacific West, Inc.
Encinitas, California
Position on AGC Board: 2022 Vice President
Mr. Thomas L. Brown has been associated with the construction industry since 1972. In 1989 Mr. Brown and his wife Sandy established Sierra Pacific West, Inc., a general engineering contractor based in San Diego, California. Sierra Pacific West, Inc. has completed a variety of commercial, industrial, roadways, schools, memorials, community parks and hospitality facilities. Additionally (SPW) is heavily engaged with military projects. Prior to establishing Sierra Pacific West, Inc., Mr. Brown attended the University of California (USC). Mr. Brown is a veteran of foreign wars and served in the United States Army Intel Group, 79th Combat Engineers and was attached to the 10th SFG in Europe.
Mr. Brown is an active member of the Associated General Contractors of America. He is a Past-President of the San Diego Chapter, National Board of Directors of AGC of America, National Political Action Committee, and Chairman of the Board for the San Diego Apprenticeship and Training Trust. In addition, he is a member of the Consulting Constructors Council of America (CCC), past chair of the Highway Division, Open Shop Committee, and Work Zone Safety Committee. Mr. Brown is currently the Chair for AGC Charities and has been active since its inception.
Community service and involvement are extremely important to Mr. Brown as he has served as President of the San Diego Family Justice Center Foundation, a non-profit organization established to combat domestic violence. Brown was also instrumental in the development and organization of Camp Hope, which serves as a refuge and place of healing for the children of families torn by domestic abuse.
Mr. Brown was an appointee to the California State Contractors Board under Governor Wilson and a brief period under Gray Davis. Other community participation efforts include serving on of the board of directors for the San Diego International Sport Council, North County Trade Tech, and San Diego Women in Construction. He is also an active member in the San Diego County Sheriff and is a past member of American Society of Professional Estimators (ASPE), Construction Specification Institute (CSI), Building Industry Association (BIA), and Lincoln Club of San Diego.
As a result of his many charitable contributions and community support, Mr. Brown has been the recipient of numerous awards such as "Boy Scout of the Year", named as "Patron of Youth" YMCA, and "Just Say No to Drugs." Brown was also named as one of San Diego's 50 most influential people. More notable awards have included: (SIR) Skill Integrity Responsibility received from the Associated General Contractors along with being recognized as Contractor of the year three times as listed by Engineering News and Records top 600.
Tom and his wife Sandy have been married for 52 years and have two children Christopher and Nicholas. Christopher works for Sierra Pacific West, Inc. and holds a position of Executive Vice President. Christopher is married to Lauryn, and they have two children Hawk eight years and his brother Wyatt five years. Nicholas is a Battalion Chief with the State of California. He currently overseas all flight operations for CALFIRE in southern California.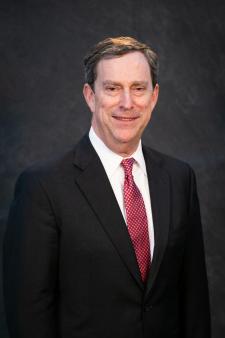 HENRY MASSMAN
Massman Construction Company
Overland Park, Kansas
Position on AGC Board: 2022 Treasurer
Henry Massman is the President of Massman Construction Co., a heavy civil, marine, and bridge contractor that performs work across the United States. Mr. Massman graduated from the University of Notre Dame with a degree in Civil Engineering. Following graduation, he began his full-time career with Massman working in engineering roles on bridge and civil works projects in Missouri and Louisiana, building upon his early construction experiences as a laborer during high school and college years. Upon reassignment to the corporate office, Henry was involved in bidding and managing projects, including joint ventures, as well as corporate administration. He was elected president of the company in 1988.
Henry has been involved in AGC at both the local and national level. He served on boards and committees of the AGC of Missouri and the Heavy Constructors Association of Kansas City. He also served as the Chair of the Corps of Engineers Committee, Chair of the Federal & Heavy Division and has served on the AGC of America Board of Directors.
In addition to AGC, Henry is involved with various other industry associations and has served in leadership positions. He currently serves as treasurer of the Construction Industry Roundtable (CIRT); is a member and a past Trustee of the Moles; and a past Board Member and officer of the Beavers, having served as its President in 1997. He is also engaged in a variety of charitable and educational organizations.
Henry and his wife Jackie have been married for 31 years and have four sons.
The 2022 Board of Directors Members are:
HOLLIS BARNETT
Garco Construction, Inc.
Spokane, Washington
Position on AGC Board: Wild Card
FRED BIERMANN
Alberici Constructors, Inc.
St. Louis, Missouri
Position on AGC Board: Chair, Union Contractors Committee
MAC CADDELL
Caddell Construction Co. (DE) LLC
Montgomery, Alabama
Position on AGC Board: Vice Chair, Federal & Heavy Construction Division
TOBY CROW
AGC of South Dakota, Highway-Heavy-Utilities Chapter
Pierre, South Dakota
Position on the AGC Board: Chair, Executive Leadership Council
NORA DEGNAN
Thorne Associates Inc.
Chicago, Illinois
Position on AGC Board: Chair, Specialty Contractors Council
T.C. (TY) EDMONDSON, III PE
T.A. Loving Company
Goldsboro, North Carolina
Position on AGC Board: Chair, Utility Infrastructure Division
DIRK ELSPERMAN
Tarlton Corporation
St. Louis, Missouri
Position on AGC Board: 2019 AGC President
JEFF FIRTH
Hamilton Construction Company
Springfield, Oregon
Position on AGC Board: Vice Chair, Highway & Transportation Division
GREG FORD
Encore Dredging Partners
Dyersburg, Tennessee
Position on AGC Board: Wild Card
JEFFREY A. HARPER
Harper Construction Co., Inc.
San Diego, California
Position on AGC Board: Chair, Federal & Heavy Construction Division
MAURA HESDON, LEED AP
Shoemaker Construction Co.
West Conshohocken, Pennsylvania
Position on AGC Board: Vice Chair, Building Division
ROBERT C. "BOB" LANHAM, JR.
Williams Brothers Construction Co., Inc.
Houston, Texas
Position on AGC Board: AGC 2020 & 2021 President
STEVE MALANY
P&C Construction Company
Portland, Oregon
Position on AGC Board: Wild Card
HENRY NUTT
Southland Industries
Union City, California
Position on AGC Board: Wild Card
GEORGE PALKO
The Great Lakes Construction Company
Hinckley, Ohio
Position on AGC Board: Chair, Highway & Transportation Division
BRANDON PENSICK
Ferreira Coastal Construction
Rancho Cucamonga, California
Position on AGC Board: Vice Chair, Utility Infrastructure Division
SHANNON SAPP
Merit Construction, Inc.
Knoxville, Tennessee
Position on AGC Board: Chair, Building Division
STEPHEN SHAPIRO
Holland & Knight, LLP
Washington, District of Columbia
Position on AGC Board: Chair, Service & Supply Council
PHIL THODEN
Austin Chapter-AGC
Austin, Texas
Position on AGC Board: Vice Chair, Executive Leadership Council
DON WEAVER
Weaver-Bailey Contractors, Inc.
Conway, Arkansas
Position on AGC Board: Chair, Open Shop Committee
RACHEL WILBER
Walbridge
Detroit, Michigan
Position on AGC Board: Wild Card