AGC of America is governed by a Management Committee, Board of Directors and a Board of Governors.
Board of Directors
The Board of Directors is the governing body of the Association. The Board has full authority to define policy governing its own conduct and the affairs of the Association.The Board is composed of the AGC Officers, the Occupational Division Chairs and Vice Chairs, the Specialty Contractors Council Chair, the Service & Supply Council Chair, the President of the Executive Leadership Council (ELC), and nine (9) members selected by the President.
The 2020 AGC Officers are: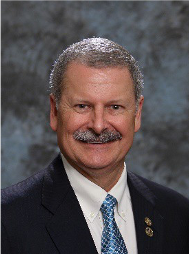 ROBERT C. "BOB" LANHAM, JR.
President
Williams Brothers Construction Co., Inc. Houston, Texas
Position on AGC Board: 2020 President
Bob is a native Texan and a US Army veteran. He is a 1981 honors graduate of Texas A&M University with a Bachelor of Science Degree in Civil Engineering. Bob was a member of the Corps of Cadets and is an alumnus of Chi Epsilon and Tau Beta Pi. He is a registered professional engineer. In 2015, Texas A&M recognized Bob as a Distinguished Graduate of the Department of Civil Engineering.
Bob received a regular Army commission upon graduation from A&M. He was a combat engineer officer and paratrooper. He separated from the Army in 1985 after reaching the rank of Captain. He started as Project Engineer with Williams Brothers in 1985. Over the next 35 years, he worked in virtually every aspect of the business ranging from project management, estimating and contract administration. In January 2013, Bob was named President.
Bob is a life member of the AGC of America's Board of Governors. Over his AGC career through various positions Bob has been privileged to serve 10 years on the AGC of America's Board of Directors (formerly Executive Board). Bob was recognized by AGC in 2005 with the Committee Chair of the Year for his work with the Environmental Forum. In 2006, he served as Chairman of AGC of America's Highway and Transportation Division. Bob has served two terms as the President of the AGC of Texas (2000 and 2011). He has chaired and served on dozens of AGC committees and taskforces over his career at the state and national levels. Bob served as the chairman of The Road Information Program (TRIP) in 2006 and continues to serve on its Executive Committee.
He and his wife, Pam, have been married since 1983. They have one daughter, Jennifer, an alumnus of Baylor University and an elementary school music teacher. They participate extensively in both Church and Community activities.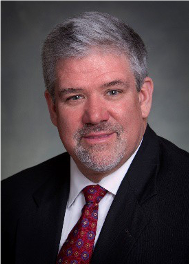 DAN K. FORDICE, III
Vice President
Fordice Construction Company Vicksburg, Mississippi
Position on AGC Board: 2020 Senior Vice President
After graduating from MS State University in 1983 with a bachelor's degree in Construction Engineering Technology, Dan went on active duty with the US Army in the 10th Engineer Bn. in Kitzingen, Germany. While in the 10th Engineers he served as Demolition Platoon Leader, various battalion and brigade staff positions and Company Executive Officer. In 1987 Dan decided to leave active military service and return to his hometown to work in the family construction business. He also joined the MS National Guard with the 2/20 Special Forces Bn. Here he served as Team Commander, various battalion staff positions and Company Commander. He resigned his commission with the rank of Captain in 1994.
Dan is currently Vice President of Fordice Construction Co. in Vicksburg, MS, which is now a fourth- generation family business since his son Nathan joined the firm in August 2018. Dan and his brother Hunter operate Fordice Construction Co. which is mainly a Heavy and Civil Federal Construction firm that also has a small building division and offices in Vicksburg and St. Francisville, LA. In 2008 Dan and Hunter started Southern Delta Construction, LLC which is a heavy marine construction company in Houma, LA that does mechanical dredging and builds levees and other structures. Dan is currently President of Southern Delta Construction, LLC.
Dan has been very active in the Associated General Contractors of America, both at the local and national level. He has served on almost every committee of the local MS Valley AGC Chapter and was Chapter President in 2001. On the national level he has served on many committees and task forces. He has served as the Federal and Heavy Division Chairman, is a life member of the Board of Governors and served as the National PAC Co-Chairman and on the Executive Board and the Education and Research Foundation Board. Through the AGC, Dan was instrumental in helping to restart the AGC Student Chapter while attending MSU and he was president of the AGC Student Chapter in 1982.
Dan is a pilot, an avid aviator and flies every chance he gets. He flies a variety of airplanes for business, pleasure and in air shows around the country. He prefers the older vintage airplanes and especially WWII trainers and fighters.
Dan has started and helps operate two not for profit foundations located in Vicksburg. The Southern Heritage Air Foundation collects memorabilia of WWII veterans and is preserving five historically significant aircraft. The Warrior Bonfire Project is helping post 9/11 Purple Heart Veterans deal with their lifelong journey of recovery.
Dan is married to the former Ann Claire Roesch and they have three children. They are members of St. Paul's Catholic Church in Vicksburg where both are very active and have served on the parish council.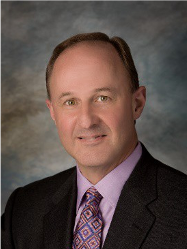 LESTER C. (LES) SNYDER, III
President and Chief Executive Officer
Infrastructure and Industrial Constructors USA LLC (i+icon USA) Pittsburgh, Pennsylvania
Position on AGC Board: 2020 Vice President
Les Snyder is the President and CEO of Infrastructure and Industrial Constructors USA, LLC, (branded as i+iconUSA) the parent of a family of diversified heavy/civil and industrial construction companies which recently became the USA platform for an internationally operating Israeli company, Shikun and Binui, Ltd. Through over 39 years of experience, Les has held various executive positions championing successful growth and expansion for other leading construction firms. His career experience includes all facets of the construction business throughout the U.S., the Caribbean, Mexico and Canada.
Les' activities with the Associated General Contractors of America (AGCA) include the status of Life Director, Director on the Education and Research Foundation, past Chair of the Building Division, past Chair of the joint AIA-AGC Committee, and the 2006 Committee Chair of the Year for leading the C3T Task Force which published "The Contractor's Guide to BIM".
His community affairs efforts include a passion for improving education serving on the Swanson School Board of Visitors and chairing the Visiting Committee for the Civil Engineering Department at his alma mater, the University of Pittsburgh. Les has also participated in civic organizations such as former Governor Jeb Bush's Foundation for Excellence in Education, Frontline Outreach and Give Kids the World.
Les and Denise, his wife of 35 years, have two daughters: Sara (29) and Jenna (27).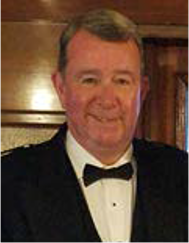 JEFFREY L. (JEFF) DiSTEFANO
Chairman and CEO
Harrison & Burrowes Bridge Constructors, Inc. Glenmont, New York
Position on AGC Board: 2020 Treasurer
Jeff was born and currently lives in Albany, New York. He is a 1978 graduate of Clarkson University with a Bachelor of Arts in Accounting.
Jeff and his brother Wally formed Harrison & Burrowes in 1980 after growing up in the highway business. Jeff was responsible for field operations and project management for many years and in 2015 was elevated to Chairman and CEO when his brother retired.
Jeff first became a member of the AGC Board of Directors in 2014 as a "wild card" on Al Landes' board and then as Vice Chairman of the Highway and Transportation Division. In 2015 Jeff served as Highway and Transportation Chairman for Mark Knight. Jeff is the immediate past Chairman of TRIP. Jeff served as the Chairman of NASTO and now serves as AGC Chairman of the AASHTO, AGC, ARTBA Joint Committee. Back in New York Jeff has served two times as Chairman of AGC of New York in 2004 and 2017.
Jeff and his wife Vanessa live in Albany, New York and have been married since 2012. Jeff's son Chris is an officer in the family business Harrison & Burrowes.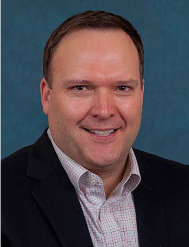 FRED BIERMANN
Market Leader/Labor Relations Representative Alberici Constructors, Inc.
St. Louis, Missouri
Position on AGC Board: Chair, Union Contractors Committee
Fred started out as a journeyman asbestos abatement laborer in Saint Louis in 1999 as a summer job. Fred transitioned that position into a full-time role as a project superintendent while also attending school full- time. Upon graduation with a degree in Business, Fred moved into project management in the Heavy Civil and Infrastructure Markets. Fred joined an AGC member General Contractor in 2006 as an estimator and became manager of the department in 2010. Fred returned to school and earned an MBA in 2012.
Fred joined Alberici in 2014 as preconstruction director for the Heavy Industrial Market working on some of Alberici's highest profile and largest programs. Fred became responsible for Alberici's Corporate Labor Relations in 2017. In 2018, Fred became Market Leader of Alberici's Marine Construction business unit, Midwest Foundation.
Fred participates with the AGC of MO through the labor policy committee and currently represents the AGC of MO as Co-Chair of the Saint Louis Construction Cooperative, a 50-year-old landmark organization that has become the model nationally for maintaining positive and productive Labor / Management relations.
Fred previously participated in multiple committees and bargaining committees including the UBC, Laborers, Operating Engineers, and Iron Workers.
Fred and his wife, Tara, have been married since 2003. They have 4 children between the ages of 5 and 11 and spend their time as a family at the beach, taking family road trips, and on the sidelines of local soccer fields.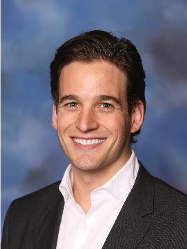 DYLAN BOCHSLER
Vice President
North Santiam Paving Company Stayton, Oregon
Position on AGC Board: Wild Card
Dylan was born and raised in the heart of Oregon's Willamette Valley. He attended the University of Oregon on a Presidential Scholarship and graduated with honors in 2013. He holds a Bachelor of Science Degree in Business Administration (Finance) with a Minor in Economics. In 2012, he took part in the Eisenhower Summer Internship Program at the Republican National Committee in Washington, D.C.
In 2013, Dylan joined North Santiam Paving Co. full-time after working summers at the company from 2007- 2011. NSP is a site development and road construction company founded in 1974 by Dylan's grandfather, Ralph Bochsler, and owned today by his father, Ron R. Bochsler. Currently, Dylan's role includes financial management, estimating, project management, and technology implementation.
In June 2020 he will marry Kasse Keudell. The two have been together since 2014. Kasse graduated from Oregon State University and now manages the Portland location of Free People–a women's clothing brand with over 1,400 stores worldwide.
Dylan is currently serving as Vice-Chair of the AGC of America's CLC Steering Committee. He is a member of AGC Oregon Columbia Chapter's Board of Directors and previously chaired the Chapter's CLC. He also serves as Vice-Chair of the State of Oregon's Construction Contractor's Board (CCB).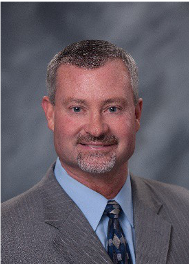 TOBY CROW
Executive Vice President
AGC of South Dakota, Highway-Heavy-Utilities Chapter Pierre, South Dakota
Position on AGC Board: Vice Chair, Chapter Executive Leadership Council
Toby Crow has served as the Executive Vice President of the Associated General Contractors of South Dakota since March of 2006 and has served on the AGC of America Executive Leadership Council Board since 2012. Prior to joining the AGC, Toby worked for two consulting engineering companies in Illinois, Maryland & Canada and was the Executive Vice President of the South Dakota Chapter of the American Concrete Pavement Association. Prior to this time, Toby spent 10 years with the South Dakota Department of Transportation as the State Pavement Management Engineer.
Toby naturally chose the construction industry for his professional career because he grew up on South Dakota's highways as his dad was a bridge builder. Toby received his B.S. degree in Civil Engineering from the South Dakota School of Mines & Technology and is a registered professional engineer. Toby and his wife Elizabeth (Liz) are the proud parents of five (5) children and four (4) grandchildren.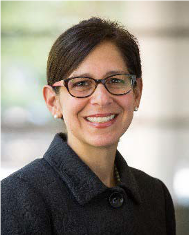 SHEA DE LUTIS
Director
Clark Construction Group Bethesda, Maryland
Position on AGC Board: Chair, Federal & Heavy Construction Division
With over twenty years of experience in the construction industry, Shea De Lutis oversees Clark Construction's market sector research and federal client services and development activities. In this position she serves to leverage the firm's national and regional strength through coordinated strategic initiatives, relationships, and opportunities. She also supports regional offices in the development of the firm's most complex project pursuits.
Actively involved in the real estate and construction industry, Ms. De Lutis currently serves in a national leadership role with the Associated General Contractors of America (AGC), the largest and oldest national construction trade association in the U.S. She is proud to have led two Federal and Heavy Division Committees: U.S. Army Corps of Engineers (Co-Chair, MILCON) and Federal Facilities. In this capacity, she has championed the committees' mission to develop and advance planning, procurement and construction best practices through enriched channels of communication between industry and federal entities.
Ms. De Lutis is a past President of the Associated General Contractors of Metropolitan Washington, D.C. (AGC of DC) Chapter, founding member of the Design Build Institute of America's Mid-Atlantic Chapter, and is active with the Society of American Military Engineers and Federal Real Property Association.
Ms. De Lutis earned a Bachelor of Science degree in Civil Engineering and Applied Science from the University of Virginia in 1997 and remains engaged with the Department of Engineering Systems and Environment.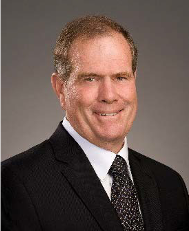 RANDALL DOUGLAS
President
Tierra Contracting, Inc. Santa Barbara, California
Position on AGC Board: Chair, Utility Infrastructure Division
Randy retired as President of Tierra Contracting, Inc. in 2017. Randy started the pipeline and grading company in 1978. He oversaw all aspects of its growth, primarily constructing pipeline projects for municipalities along the central coast of California. Randy's oldest son now operates the family-owned business.
Randy has long supported and been involved with the construction industry. He served as the President of the California Chapter of the Associated General Contractors (AGC) in 2013. Randy also served on the National AGC Executive Board in 2014. He served as the Legislative Chairman for AGC of California from 2015 through 2017. Currently Randy is serving as the AGC representative on the Board of the Common Ground Alliance.
A native Californian, Randy graduated form Cal Poly State University San Luis Obispo in 1974 having earned a Bachelor of Science Degree in Agricultural Engineering. He and his wife, Susan reside in Santa Barbara. They have three grown sons and six grandchildren.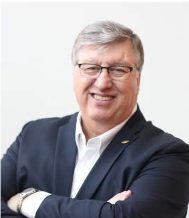 MICHAEL DUNHAM
Chief Executive Officer AGC Georgia
Atlanta, Georgia
Position on AGC Board: Chair, Chapter Executive Leadership Council
Mike Dunham has served as Chief Executive Officer for the Associated General Contractors of Georgia, Inc. (AGC Georgia) since 1995. Mike is responsible for the overall operations of AGC Georgia, its member-owned workers' compensation program, CompTrust AGC Mutual Captive Insurance Company, as well as the AGC Retirement Savings Program, a 401k program with over $130 million in assets.
AGC Georgia is the statewide trade association building a greater construction industry by providing members access to the resources and tools they need to improve their businesses. Its collective voice and clout allow the organization to advocate for policies and programs that protect the best interest of the construction industry. AGC Georgia member firms perform a majority of the commercial construction work in Georgia and include more than 625 of the top general contractors, residential/light commercial builders, construction managers, design-builders, municipal-utility contractors, heavy and highway contractors, specialty contractors, service providers, and suppliers across the state.
Mike advocates for Georgia's construction industry in the following roles:
Registered lobbyist for AGC Georgia; member of Georgia Professional Lobbyist Association
Member of the Georgia Southern University Construction Management Program Industry Advisory Board
An officer of AGC of America's Executive Leadership Council, a group of 89-chapter executives
Member of the American Society of Association Executives and the Georgia Society of Association Executives
Mike began his professional career in 1981 with the AGC organization as managing director of the Northeast Louisiana Contractors Association. Beginning in 1989, he took the helm of the Northeastern Florida chapter of AGC of America for six years, prior to being hired at AGC Georgia in 1995.
A graduate from University of Louisiana at Monroe, Mike lives in West Cobb with his wife, Debbie. They have two grown daughters, twin granddaughters and a grandson.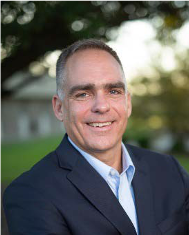 T.C. (TY) EDMONDSON, III PE
Senior Vice President
T.A. Loving Company Goldsboro, North Carolina
Position on AGC Board: Vice Chair, Utility Infrastructure Division
Ty is a Goldsboro, North Carolina native. He is a 1989 graduate of NC State University with a Bachelor of Science Degree in Civil Engineering. He is a registered professional engineer and a licensed general contractor.
Ty began working with TA Loving Company as a summer intern while in college. He began his career as a superintendent upon graduation. Over the next 31 years, he has worked in various positions within the company, advancing from Project Superintendent, Project Manager, and Estimator. In 2008, Ty was named as Sr. Vice President of the Utilities/Heavy Civil Division.
Ty is a longtime member of the Carolinas AGC and has served in numerous capacities within this organization.
Ty and his wife, Kimberly, have been married for 23 years. They have one daughter, Becca, and four sons, Cooper, Cairns, Mance, and Eli. They are active members of their church, where Ty serves on the Board and are also involved in many activities within their community.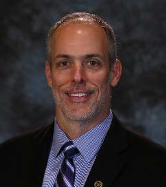 DIRK ELSPERMAN
Chief Operating Officer Tarlton Corporation
St. Louis, Missouri
Position on AGC Board: 2019 President
With 29 years of experience at Tarlton, Dirk has worked in all aspects of the company's operations including apprenticing as a carpenter, estimating, project engineering & management, and executive management. His direct project experience includes work in breweries, refineries, sewers & wastewater treatment plants, commercial offices, television stations, and museums.
As EVP & COO at Tarlton, Dirk is ultimately responsible for the successful completion of its projects and partners with Tracy Hart on the administration of the company. He works closely with project teams in areas of safety & risk management, construction technology, project planning, labor relations, training & education and investments.
Tarlton Corporation is a St. Louis-based builder with offices/operations in Missouri, Illinois, Wisconsin, and Minnesota. In business since 1946, the third-generation company employs 350 and has revenues in the $170-200 million range. Tarlton works under virtually every project delivery type. Annually Tarlton performs 40% of its work with its own forces. The company has four divisions (Core Construction, Vertical Concrete, Concrete Restoration, and Hydrovac Services) and serves the following markets: higher education, healthcare, life sciences, power & energy, water/wastewater, institutional, and telecom.
Dirk has been involved in the Associated General Contractors on both a local and national level. In 2013 as chairman of the board for the AGC of St. Louis, he worked through the merger with AGC of Missouri. His involvement also includes governmental affairs, labor policy/negotiating committees, apprenticeship and trust fund committees, and the young constructors' forum (back in the day). With the AGC of America, Dirk has worked on a wide variety of projects and committees, ranging from industry relations to project delivery to lean construction to closely held business issues. He also serves on the executive board for the St. Louis Construction Collaborative, a labor-management group that works to improve the construction industry in St. Louis.
Dirk graduated from Cornell University with a BS in Applied Economics and Business Management. He earned his MBA from Washington University in St. Louis. He is a LEED A.P., a graduate of the AGC Advanced Management Program, and 30 Hour OSHA certified. He serves on advisory boards for the Salvation Army and Olin Business School. In his free time, Dirk enjoys outdoor activities including hiking, rafting, swimming, cycling and running.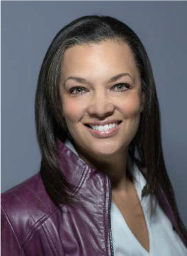 AMY HALL
President
Ebony Construction Co. Sylvania, Ohio
Position on AGC Board: Wild Card
Amy is a native of Toledo, OH. She attended University of North Carolina- Chapel Hill where she completed her undergraduate studies. After graduating with a bachelor's degree in physical education/sports medicine, she moved to New York to work for Delta Airlines as an international flight attendant. Several years later, while living in Dallas Texas, she became an account manager with Abbott Diagnostics, a division of Abbott Laboratories, in San Angelo, TX. For the next several years, she continued working in the biotech field in both Arizona and Georgia for Ventana Medical Systems, now Roche Diagnostics, and AmeriPath.
Due to the unforeseen passing of her father in 2003, Amy moved back to Toledo, OH to become president of Ebony Construction, a heavy highway construction company. Amy has been at the helm of Ebony Construction for the past 15 years.
Amy is a strong advocate for the DBE program on both the state and national level. In 2008, Amy testified before Congress's House Transportation and Infrastructure Committee regarding the USDOT DBE Program on behalf of the AGC. Amy has participated in numerous DC ARTBA fly-in's and many other events. In the spring of 2019, she was on ARTBA's National Highway Trust Fund Reauthorization Task Force.
Amy currently sits on the Ohio Contractors Board of Directors where she was the 1st Woman of Color, in the history of the country, to be chairman of the board for a state organization in the Heavy Highway Construction industry. She also chairs OCA's DBE committee. Amy participates on the MITA/MDOT DBE committee, AGC's Executive Board of Directors and their DBE Task Force. Amy is also a board member of the Toledo Lucas County Port Authority Board and the TASBA board.
In 2016, Amy became a certified life coach.
Amy is very active in volunteering and supporting her local community. She is the Ambassador for the Esturado Mini Hospice for children in Guatemala City, Guatemala.
She is the mother of three wonderful boys - Joseph, Grant and Kellen.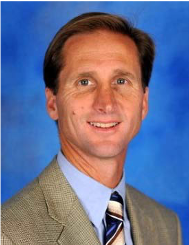 JEFFREY A. HARPER
President
Harper Construction Co., Inc. San Diego, California
Position on AGC Board: Vice Chair, Federal & Heavy Construction Division
Jeff Harper, a San Diego native, is the President and Owner of Harper Construction Company. Harper Construction has performed over 3.5 billion dollars of work in 45 years and has completed over 100 projects using the Design-Build delivery system.
Harper Construction has averaged over $200 million in revenue for the past 10 years including a highpoint of $360 million in revenue for 2010. Harper's national footprint has focused primarily in California, Arizona, Oklahoma, Nevada, North Carolina, Virginia, and Hawaii. Harper Construction Company specializes in Design- Build construction of military, educational, commercial, and industrial buildings including condominiums, apartments, and student housing with a staff of 115 employees. The company has been involved in a wide variety of projects for both public and private sectors clients, including the US Navy, Marine Corps, Army, Air Force, General Services Administration, State of California, Universities, Community Colleges, local agencies, and private developers.
Jeff also owns Harper Federal LLC that was established to self-perform HVAC, Plumbing, Earthwork, Site Utilities, Light Gauge Metal Framing, Drywall, Insulation, Painting, and Suspended Acoustical Ceilings operations for various military projects throughout the country that maintains a workforce of approximately 100 field employees.
Internationally, Harper has previously proposed on a large scale PPV housing project for the Army Corps of Engineers at Camp Humphreys, South Korea; a 50MW photo-voltaic power generation facility in the Northern Cape of South Africa, and a 7-story office building in Durban, South Africa.
Graduating from UCLA in 1985, Jeff immediately began full time at Harper Construction working through every aspect of the company family business that was started by his father, Ron Harper, in 1974.
In addition to the AGC Board of Governors, Jeff served as the Chair of the NAVFAC Committee for the AGC of America after serving as Chair of the NAVFAC Committee for the AGC San Diego Chapter. More recently, Jeff served as the President of the local AGC San Diego Chapter in 2018 and continues to serve on the San Diego Board. He has chaired and served on dozens of AGC committees and task forces at both the state and national levels.
Jeff has volunteered for numerous non-profit entities including the role of Board Chairman for the Fellowship of Christian Athletes San Diego along with serving or supporting his church and many other Christian charities.
His wife, Michelle, is originally from Ada, Oklahoma, and they were married in 1990. They have three grown children: Christian (27), Hailey (26) and April (24), whom are all married. They also have two grandchildren: Olivia (4) and Weston (2).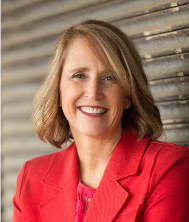 KARI KARST
President/CEO
BX Civil & Construction, Inc. Dell Rapids, South Dakota
Position on AGC Board: Wild Card
Kari Karst is the president of BX Civil & Construction and Dells Materials Company in Dell Rapids, SD. She received her BS in Civil Engineering from the South Dakota School of Mines & Technology in 1986. Her post collegiate employment was with Ingersoll Rand Company in Charlotte, North Carolina and Los Angeles, California.
In 1992, she purchased controlling interest in Buskerud Construction, a highway specialty contractor based in her hometown of Dell Rapids, SD. After thorough and deliberate strategic planning, the leadership team rebranded the company as BX Civil & Construction. Through acquisition and expansion, BX Civil & Construction has grown to more than twenty times its size in 1992.
In 1996, Kari and her husband Rob purchased the local ready-mix concrete producer, Dells Materials Company. Together they have improved technology and grown successfully, quadrupling the capacity of the facility.
Kari is a life member of the AGC of America's Board of Governors and served as president of the AGC of South Dakota Highway Heavy Utilities Chapter in 2004. She was recognized as the Chapter President of the Year for Small Chapters by the AGC of America for her service that year. She served as Chair of the AGC Highway Workzone Safety Committee from 2010 to 2013 and has remained passionately involved with the AGC Chapter currently focusing her efforts on the Workforce Development program. Nationally, she serves on the Diversity & Inclusion Steering Committee.
Kari & Rob have two grown sons, Colin & Adam, who both graduated from South Dakota State University with degrees in Construction Management. Rob and Kari live on a small acreage near the Dells Rocky Run Golf Course where they enjoy golfing and spending time with family.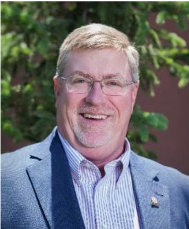 DAVE LITTLE
Chief Business Development Officer The Gallegos Corporation
Vail, Colorado
Position on AGC Board: Chair, Specialty Contractors Council
Dave is the Chief Business Development Officer at The Gallegos Corporation and is directly responsible for providing strategic development oversight for all divisions of The Gallegos Corporation. Dave works with our Area Managers in developing bid strategies and leads our contract negotiations on large, multi-phased, complex projects. Dave is also instrumental in developing projects outside our region by establishing budgets with estimating and ops assistance, project design assistance and finalizing contracts. Dave is a technical expert on masonry, stone (rubble, dimensional, cast and paving) veneers, mechanically attached cladding and rain screen systems for interior and exterior enclosures and is a voting member of the ASTM Committee C-18, Dimensional Stone. He is very active in giving back to the industry by serving on multiple AGC local and national committees and implementing an Apprenticeship Program at The Gallegos Corporation.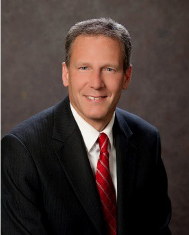 ROBERT P. MAJERUS
Vice President and General Counsel Hensel Phelps
Greeley, Colorado
Position on AGC Board: Chair, Building Division
Bob Majerus is a graduate of Georgetown University with a Bachelor of Arts Degree and has a Law Degree from the University of Notre Dame. He joined Hensel Phelps Construction Co. in 2006 and serves as Vice President and General Counsel and serves on the company's Executive Committee and Board of Directors. Bob has overall responsibility for contractual and legal matters for the Greeley, Colorado-based organization. Prior to joining Hensel Phelps, Bob was a trial attorney for a private law firm. Bob is the past chair of the Documents Committee of the Associated General Contractors of America (AGC) and is currently the chair of the AGC Building Division.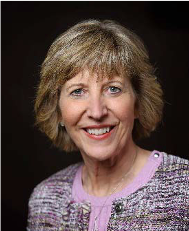 TERESA MARTIN
Executive Vice President/Producer Lockton Companies
Kansas City, Missouri
Position on AGC Board: Chair, Service & Supply Council
Teresa is a member of Lockton's construction services team and provides leadership through the firm's executive committee. She serves as an internal advocate for her clients and is responsible for overseeing client relationships, guiding service teams, advising clients on strategies and business issues, and developing new business. Teresa works with a mix of middle-market to large construction clients and is designated as a Construction Risk Insurance Specialist (CRIS).
Teresa earned a B.S.B. in business administration and a B.S. in public affairs from Emporia State University. She is involved in many professional and civic organizations including being a board member of the AGC Kansas City Chapter, Past President of the Association for Corporate Growth, Kansas City and serving on the boards of the Kansas City Great Chamber of Commerce and Great Kansas City Sports Commission. She is also a member of the Construction Financial Management Association, the Emporia State University Foundation Board of Trustees, and the Emporia State University School of Business Alliance.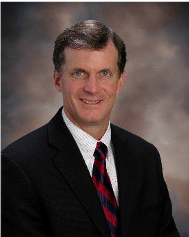 GEORGE PALKO
CEO
The Great Lakes Construction Company Hinckley, Ohio
Position on AGC Board: Vice Chair, Highway & Transportation Division
George is a lifelong Cleveland, Ohio resident. He is a 1988 graduate of Cleveland State University with a Bachelor of Science Degree in Civil Engineering. George received an MBA from Cleveland State University in 1992. He is a registered Professional Engineer in the State of Ohio.
George began his career with Great Lakes as a co-op student and joined the company full-time in 1988. He worked as an Estimator, Project Engineer, Project Superintendent, and Contracts Manager. In 1997, George was named President of the company; and in May 2000, he became the CEO.
George is active in numerous associations including AGC, the American Institute of Constructors, American Society of Civil Engineers, Cleveland Engineering Society and has served as Chairman of the Ohio Contractors Association (OCA) in 2013. He was inducted in OCA Hall of Fame in 2015.
George remains active in several Committees within the Fenn College of Engineering at Cleveland State University. He has served on several non-profit Boards including the Ohio Stream Preservation and the First Tee of Cleveland.
He and his wife, Linda, have been married since 1990, and reside in North Royalton, Ohio. They have one daughter and three sons.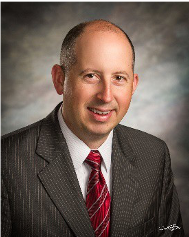 KYLE PHILLIPS
Vice President
Herzog Contracting Corp. St. Joseph, Missouri
Position on AGC Board: Chair, Highway & Transportation Division
Kyle has worked at Herzog Contracting for 25 years. He has a B.A. in Chemistry from the University of Missouri in Columbia and began his work with Herzog in 1994. He began with the railroad services division, working his way through various jobs and responsibilities before transitioning to the civil construction side of the company in 1999 as an Estimator in the asphalt paving division. In this role, he was responsible for estimation of highway projects as well as contract administration and project management.
In 2009, he was appointed Vice President of Herzog's Civil Division, where he remains today in oversight of all personnel and equipment for highway/civil construction and select railroad construction. He is responsible for cost estimates and overall management of a variety of high-profile projects throughout the United States and internationally.
Kyle enjoys construction field operations and is proficient in his knowledge of materials and construction equipment. He also likes interfacing with public and private owners and mentoring employees.
He has been an active board member of the AGC of Missouri since 2009, where he has also served as Chairman. In his role as Chairman, he was instrumental in the merging of two chapters of the association, AGC of St. Louis and AGC of Missouri. He has also been active in AGC of America's Highway Division since 2010, including serving as the MAASTO Regional Co-Chair for the AASHTO/AGC/ARTBA Joint Committee from 2014-2016.
In addition to his involvement with AGC, he has served as President of the Missouri Asphalt Paving Association, serves on the Engineering Technology Advancement Committee at Missouri Western State University, and is currently on the Board of Directors for TRIP.
He is married with three daughters and resides in his hometown of St. Joseph, Missouri, where he is an active member of his church and community. He enjoys skiing, hiking in the mountains, and spending time with his family.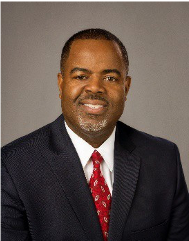 ALGERNON (AL) STANLEY, PE
Vice President for Project Management Stanley Construction Co., Inc.
Huntsville, Alabama
Position on AGC Board: Wild Card
Algernon (Al) Stanley, a registered professional engineer, is Vice President for Project Management at Stanley Construction Company in Huntsville, AL. Managing the engineering, grading and utility operations since 1997, Mr. Stanley has been instrumental in the advancement of the company into 21st century construction technology, especially with the use of GPS (Global Positioning System) machine control systems on heavy equipment and the use of specialized software for job estimating and job cost management. He also provides engineering design work for Stanley Construction clients. Al is proud to be in the second generation of management for this paving and excavating concern founded in 1961 by his father, Thornton Stanley, Sr.
Al is also active with his family farming operation-Diamond S Farms-in Cotaco, AL. The Stanley's produce beef cattle at their operation, and Al is active in the cattle management, hay and forage planting and production, and in the conservation areas at the farm which have been created to provide habitat for ducks and geese and natural growth passageways along creeks and streams for various types of wildlife. Mr. Stanley is also a Certified Master Cattle Producer through completion of the program offered by the Alabama Cooperative Extension Service.
His insight and business acumen are sought after in several state and local organizations. Al is a past statewide president of the Associated General Contractors of America Alabama Chapter (2009) where he has continued to serve as an Alabama State Board member since 1999. In 2010 he was appointed by Governor Bentley to serve on the Board for the Alabama State Port Authority in Mobile and is currently in his second term. In 2015, he was also appointed to serve on the Alabama Craft Training Board and served through 2018. Since 2013, Al has given input on the fast-growing economy of Huntsville on Mayor Tommy Battle's Planning and Development Advisory Council. In January 2020, Al was appointed as a board member on the State Licensing Board for General Contractors.
Mr. Stanley is a native of Huntsville, AL where he attended Westminster Christian Academy through the 8th grade and graduated from Huntsville High School. He received a Bachelor of Engineering degree from Auburn University, graduating summa cum laude in Civil Engineering. Fifteen months later, Al graduated Summa Cum Laude from the University of Texas at Austin, with a Masters of Engineering Degree with a specialization in Construction Management. A staunch Auburn Tiger, he enjoys returning to campus for athletic events and opportunities to mentor the next generation.
In the Huntsville area Al is an active participant in his church, Progressive Union MB Church, where he serves as a Sunday School teacher for high school students. He also has served on the Huntsville Hospital Advocacy Board, the board of H.E.A.L.s-a non-profit organization that assists low income children with healthy living and learning, and taught classes in Construction Management in the Department of Civil Engineering at Alabama A&M University, where he is also on the Civil Engineering Department Advisory Board. Al enjoys sports and was an assistant coach on a very successful boys AAU basketball team from 2012-2015. Al is a member of Kappa Alpha Psi Fraternity, Inc. and a graduate of the Leadership Huntsville Connect program. He is married to Camillia King-Stanley and is the proud father of two sons, Algernon Jr., a senior at Auburn University, and Benjamin Alexander, a freshman at Jacksonville State University, and a three year old daughter Collins Lynsley.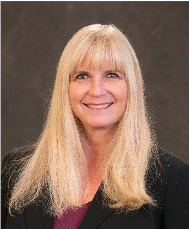 DAWN STEPHENS
Chief Financial Officer Charter Construction, Inc. Seattle, Washington
Position on AGC Board: Wild Card
Dawn Stephens has led finance and accounting at Charter Construction since 2013. She's responsible for overall fiscal solutions and strategies, a crucial element that paves Charter's success. Priding herself as an intuitive risk manager, Dawn is passionate about the construction industry, advocating for not only the best interests of her colleagues at Charter but for the industry as a whole.
A Seattle native, Dawn has an impressive 30-year career in finance and accounting, making her mark as a business change-maker for construction and real estate firms throughout the region. Before her foray into construction, Dawn worked in public accounting as a CPA. Her advocacy in the construction world is evidenced by her deep commitment to the Associated General Contractors of America (AGC) - currently serving as first vice-chair for AGC of Washington and committee member for AGC of America.
Each Sunday, during football season, Dawn can be found rooting for the Seahawks. As an avid boater, she takes advantage of the great bounty the Pacific Northwest offers: shrimping, crabbing, and fishing. Her advocacy extends beyond AGC, with a special place in her heart for the Fred Hutch Cancer Research Center, having volunteered her time at the many events they produce. With such broad interests, Dawn lives each day more than the last. Drawing inspiration from the Incubus song Drive, she states, "I don't want to hold back from embracing life."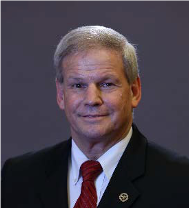 EDDIE STEWART
President/Chief Executive Officer Caddell Construction Company (DE) LLC Montgomery, Alabama
Position on AGC Board: 2018 President
Eddie is currently in his 42nd year of a varied construction career that has spanned a wide range of both domestic and international markets. He obtained his BS in Building Construction from the Georgia Institute of Technology and later completed the Executive Program at the Darden School of Business, University of Virginia. His diverse project background includes embassies, correctional facilities, courthouses, barracks, military family housing, airports, power plants, research and development complexes, hospitals, and other commercial and industrial initiatives.
A member of the original founding team at Caddell, Mr. Stewart held various positions of increasing responsibilities, including Vice President of Estimating and Purchasing, Executive Vice President, Chief Operating Officer, and currently President/Chief Executive Officer.
Eddie is very active in the Associated General Contractors of America, at both the state and national levels. He is past president of the Alabama AGC. serves on the State Board of Directors and was recently installed into the Alabama Construction Hall of Fame. At the national level, Mr. Stewart is active on numerous committees and task forces and has served as Chairman of the NAVFAC Committee, Chairman of the Federal & Heavy Division, and multiple terms on the National Executive Board. He is also a Life Governor on the Board of Governors and member of the Consulting Constructors Council.
A native of Atlanta, Georgia and longtime resident of Montgomery, Alabama, he and his wife Robin of 45 years have raised five children and are enjoying their 11 grandchildren.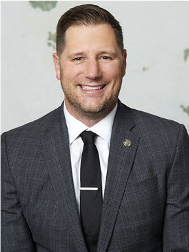 MICHAEL J. TRETTEL
Director of Business Development i+iconUSA
Pittsburgh, Pennsylvania
Position on AGC Board: Vice Chair, Building Division
Michael is a positive, thoughtful leader who enjoys meeting, working with, and learning from people of diverse backgrounds. He was born and raised in the Pittsburgh region and earned his Bachelor of Science degree in Civil Engineering from Penn State University and his MBA degree from the Katz Graduate School of Business at the University of Pittsburgh.
In both his professional and personal lives, Michael places a high priority on having a positive impact in the community and enjoys volunteering with and raising funds and awareness for a variety of charitable and civic organizations. He currently serves on the Board of Directors of Special Olympics Pennsylvania and Chairs the Development Committee and is also a Board Member of the Penn State Alumni Association, Greater Pittsburgh Chapter. For his efforts, Michael was recognized as a Pittsburgh "40 under 40" by Pittsburgh Magazine and PUMP in 2019.
Professionally, after beginning his career in the field as a Project Engineer and Project Manager, Michael transitioned to business development and is currently Director of Business Development for i+iconUSA (parent company of Joseph B. Fay Co. and i+iconSoutheast), a highly accomplished civil construction company recognized for safe and innovative infrastructure solutions. In this position, he has responsibility for and oversight of client and business development efforts as well as select projects, programs, and proposals across the family of companies.
Michael is active in numerous industry and professional organizations and serves in several leadership roles. He is a member of AGC of America's Board of Directors, Board of Governors, and various committees. He is also the Vice Chair of AGC's Building Division and a past Chair of the Business Development Forum Steering Committee.
Michael and his beautiful wife, Jessica, reside in the Pittsburgh area. They're eagerly expecting twins in 2020!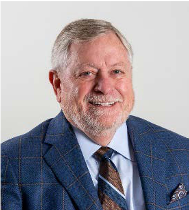 DON WEAVER
President/Chief Executive Officer
Weaver-Bailey Contractors, Inc.
El Paso, Arkansas
Position on AGC Board: Chair, Open Shop Committee
Don Weaver is President/Chief Executive Officer of Weaver-Bailey Contractors, Inc., a family business that originated in 1960. Don has worked for Weaver-Bailey since high school, starting as a project manager, then as Chief Operations Officer/Vice President. He now manages all of the daily operations for the company as President/Chief Executive Officer.
Don is a graduate of the University of Central Arkansas with a degree in Business Administration. He is active with the Arkansas Chapter AGC and has served as chair of the AGC of America Highway & Transportation Division and multiple committees. He has served as National Chairman of The Road Information Program (TRIP) and is a Board Member of Methodist Family Health.
Don lives in Conway, Arkansas with his wife, Debbie. They have two children and one granddaughter.