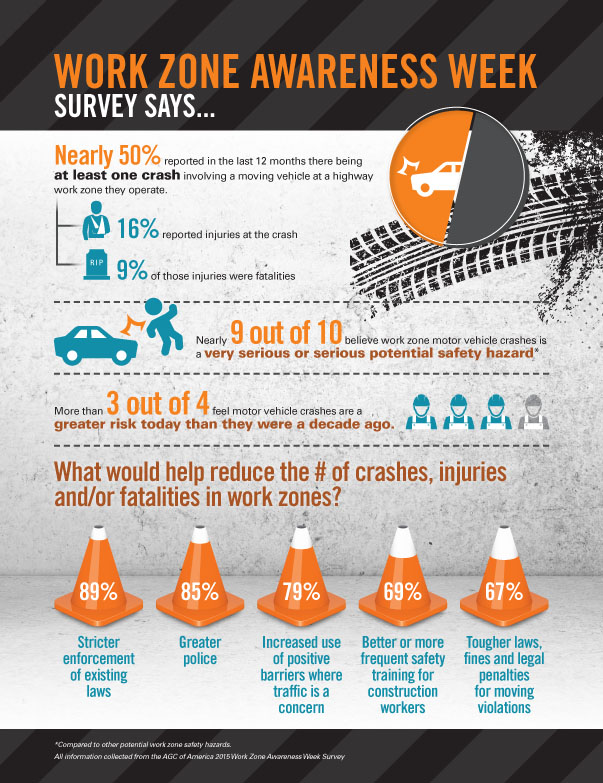 Forty-six percent of highway contractors reported that motor vehicles had crashed into their construction work zones during the past year, according to the results of a new highway work zone study conducted by the Associated General Contractors of America. Association officials urged summer travel motorists to stay alert while driving through work zones, noting that drivers and passengers are more likely than highway workers to be hurt or killed in work zone accidents.
"If the thought of saving someone else's life isn't enough to get you to slow down, just remember that you and your passengers are more likely to suffer in a highway work zone crash than anyone else," said Tom Foss, president of Brea, Calif.-based Griffith Company and the chairman of the association's Highway and Transportation Division. "In most work zones, there just isn't enough margin for error for anyone to speed through or lose focus."
Read full press release here.
Survey Results:
National
Alabama
Arizona
California
Colorado
Indiana
Missouri
New York
North Carolina
Pennsylvania
Texas
Washington