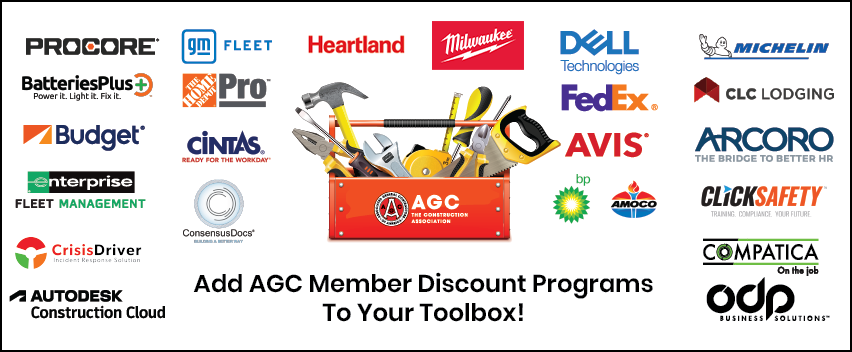 AGC Members Saved Over 18 Million Dollars Last Year Using AGC Member Discount Programs 
AGC's Membership Discount Program's provide members access to high-quality services, cutting-edge technology and top-of-the-line products. From discounts on vehicles to office supplies to cloud-based construction management solutions. AGC has partnered with some of the best to give you the most for your money and improve your daily business operations.
When it comes to your company's bottom-line, your membership in AGC pays dividends. These value added discounts will give you the competitive advantage over your competition.
Contact Us
Samantha Hamel
Senior Director, Business Development & Partner Success 
Phone: (703) 837-5345
Email:
samantha.hamel@agc.org