AGC's Lean Construction Forum Steering Committee has developed the Lean for Trades Toolbox Talk Series to introduce Lean Construction concepts to the job-site. These 10-minute conversational huddles will help your team identify ways to improve processes, eliminate waste and adopt a Lean culture in the shop and field. Each Toolbox Talk session, released monthly, reviews a concept you can use to create discussion, teach and grow your team's understanding of Lean and determine how you can work more productively and collaboratively . Review the slide deck in an office or on a site, use the lesson to explain the concept, discuss the concept and use the printable handout to pass out to your team as a tool to help implement positive change.
This month, the Lean Construction Forum highlights: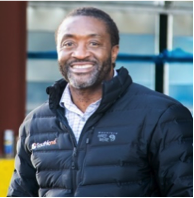 Leading an AGC Lean for Trades Toolbox Talk counts for Continuing Education credit towards your CM-Lean Credential. You can earn up to 3.0 CM-Lean credits a year (or 1.0 CM-Lean for every 4 sessions). Click here to submit for credit for your participation as a speaker and provide documentation (e.g. event date, participant list, description of event). AGC Lean for Trades Toolbox Talks is qualified for CE hours  towards the renewal of your CM-Lean.