Lee Templin, P.E., Ferris State University, 2021 Outstanding Educator
The Outstanding Educator award is based on a nominee's academic contribution as well as his/her work with students outside of the classroom and involvement with colleagues in the industry. Candidates for the award must be full-time, teaching faculty members with four years minimum teaching experience in an ACCE or ABET-accredited university construction program or construction-related engineering program.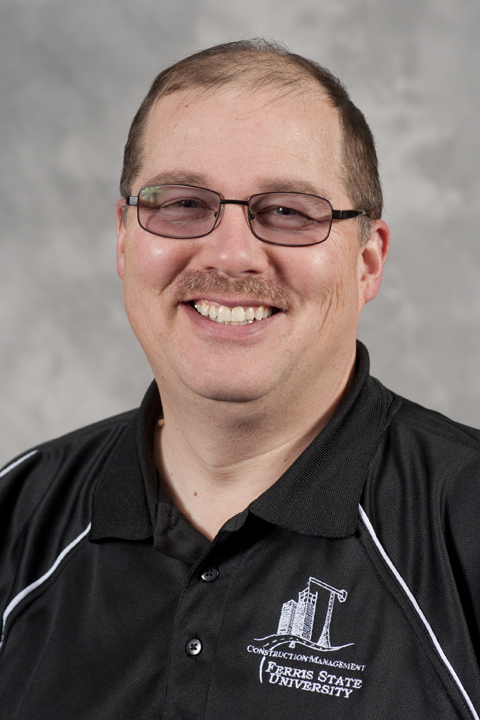 Professor Lee Templin, P.E. is a tenured faculty member at Ferris State University in Big Rapids, Michigan. He is teaching in his twenty-fifth year at Ferris State after working over eleven years in the construction industry, primarily in the Detroit and Flint area. Professor Templin primarily teaches estimating, administration, and scheduling courses. He has also taught courses in field engineering, advanced computer techniques in construction, construction graphics, and construction project management. He is always willing to accept an overload teaching assignment to help students graduate on time.
At Ferris State, Mr. Templin has served on the University Athletic Advisory Committee for 18 of the past 21 years and currently serves on both College Curriculum Committee and Promotion Committee.
During Professor Templin's time at Ferris State University, he has been extremely active with student and program initiatives. He has been the primary faculty advisor for the Associated Construction Students (ACS) registered student organization for the past twenty-four years. The Associated General Contractors (AGC) Student Chapter is covered under ACS, an umbrella student organization. In addition to serving as the ACS advisor, he has coached/advised the Commercial Competition Team for the Associated Schools of Construction (ASC) Region 3 Student Competitions for the past 15 years.
Professor Templin founded the FSU CM Golf Outing in 2000, and he has been the sole organizer of the annual event since its inception. The golf event has raised over $160,000 for scholarships and program support since its inception and usually brings about 45 alumni back to campus each year. He is also one of the two main fundraisers for his program's endowment initiative.
He has maintained a close relationship with construction industry associations and companies throughout his academic career and has served as a judge for the Build Michigan Awards, presented by the AGC of Michigan, since 2004. Professor Templin has taught/facilitated workshops for the AGC of Michigan, including the Supervisory Training Program units, the Project Manager Development Program units, and the Construction Supervisory Fundamentals course. Since 2012, Professor Templin has been the Chair of the Distinguished Constructor Selection Committee that selects the new inductees into the Michigan Construction Hall of Fame.
In 2017, Mr. Templin received the Associated Schools of Construction's National Excellence in Teaching Award at the ASC 54th Annual International Conference. At the last ASC Region 3 Conference, Professor Templin was selected to a three-year term as the Regional Director starting in April 2021 after serving as the Assistant Regional Director over the past year.
A native of Livonia, Mich., Professor Templin also served in the U.S. Naval Reserve, Civil Engineer Corps, for over twenty-three years, retiring as a Commander in 2006. During his reserve career, he consulted on several construction and engineering projects throughout the world, and he provided continuing education for selected naval construction and public works departments. Professor Templin attended the University of Michigan and received a Bachelor of Science degree in Civil Engineering (Construction) in 1981 and a Master of Science in Engineering (Construction Engineering & Management) in 1982.
Noah Jackson, Purdue University, 2021 James L. Allhands Essay Competition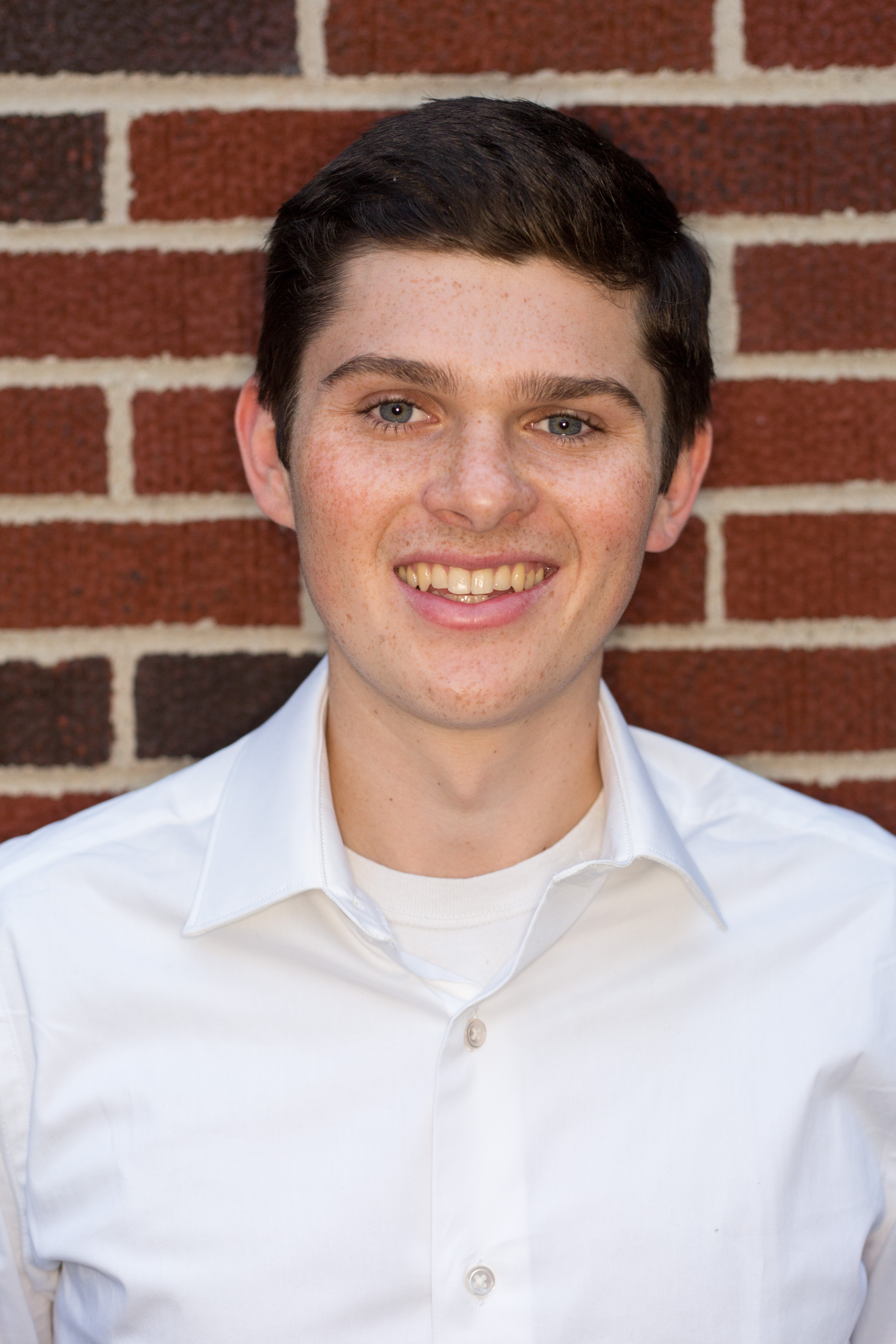 Noah Jackson is a senior at Purdue University studying Construction Management Technology. He grew up south of Boston in Marshfield, MA. Noah is active on campus as a member of the AGC Student Chapter, MCAA Student Competition Team, and Purdue Solutions – a management consulting club. Additionally, he is the goaltender for Purdue University's Club Ice Hockey Team. Noah volunteers locally through Habitat for Humanity of Lafayette, constructing homes for low income families, and volunteered internationally in Guatemala, building brick-oven stoves for villagers. Noah's construction experience comes from a combination of field and office positions – working as an equipment operator for a residential contractor and interning for Toll Brothers, Inc. He attributes his hard-working personality to his parents, and passion for construction to his mentors, including Peter Armstrong of PA Construction, Bob Bowen, and Brad Benhart. Following graduation, Noah plans to pursue a career in the heavy civil sector.
Brad Benhart, Allhands Essay Faculty Sponsor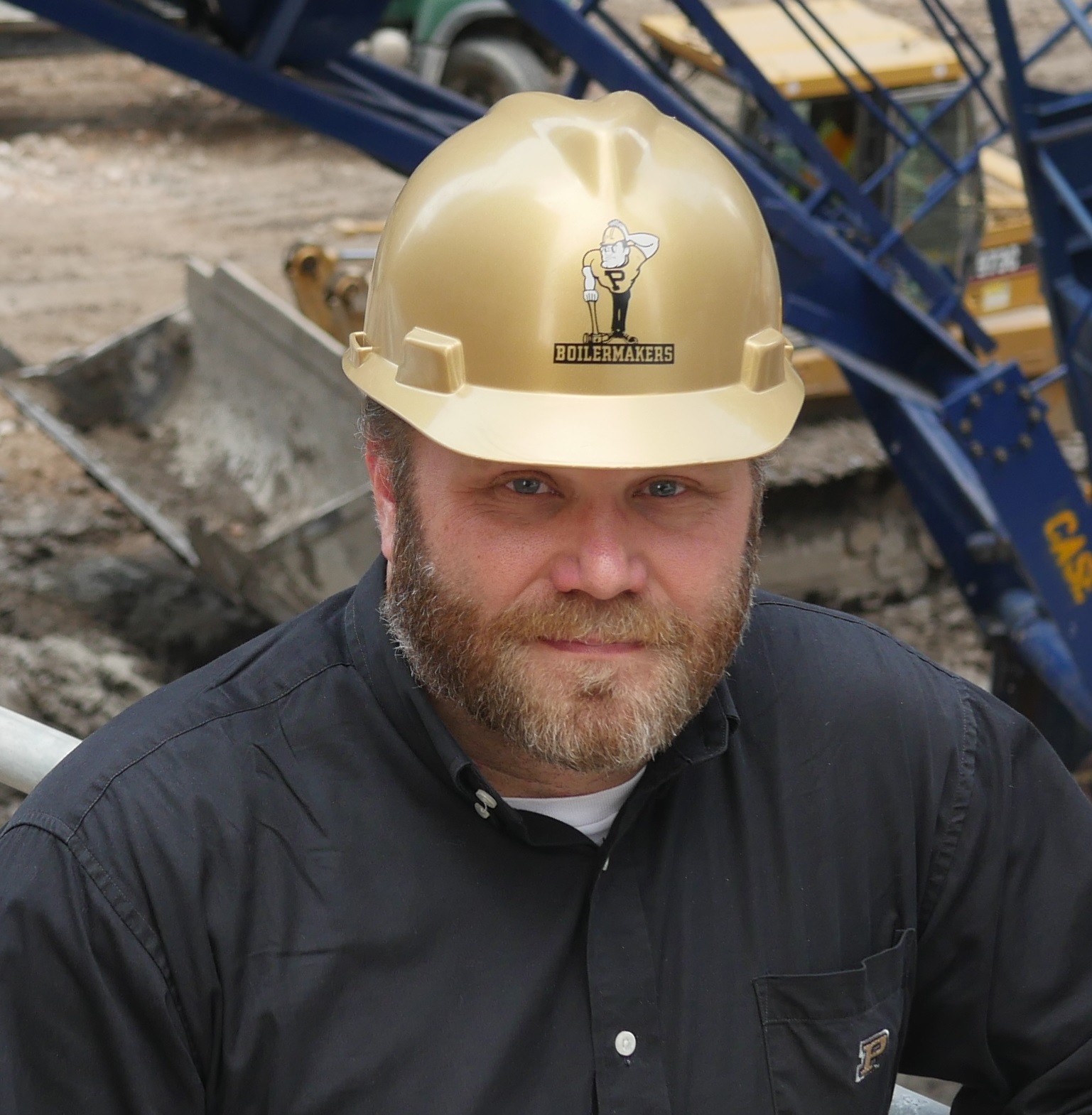 Brad Benhart has been a mainstay in the construction industry for over 30 years. He has been involved in all aspects of construction including: healthcare, hospitality, commercial, residential, international, and all related aspects of training and education. In 2009, Benhart furthered his commitment and passion to construction education by accepting a faculty position at Purdue University in their Building Construction Management program. Brad focuses on construction supervision, healthcare construction, project management, and strategic planning. He is currently focused on the benefits of industry peer groups for contractors. He is very involved in field supervision training programs both at Purdue and on the national level. He focuses on the mentoring of the retiring baby boomers with new foremen and superintendents. Benhart also has an extensive resume in industry. His previous position was Vice President with Pepper Construction Company of Chicago, IL. While at Pepper, Brad managed multiple projects ranging from $100k to $250 million dollars. He continues to be an adjunct professor at Northwestern University in project management and has actively taught and trained many employees in the industry. Benhart has been awarded the AGC Outstanding Educator Award in 2014. He has also been awarded the elite Charles Murphy Award at Purdue University for Outstanding undergraduate education. When he is not in the classroom, Brad owns Integrated Construction Resources, a construction consulting company that focuses on strategic planning, peer group facilitation, training, & expert witness analysis. In his free time, he enjoys traveling with his family.
James L. Allhands 1st, 2nd and 3rd Place Winning Essays, 2021:
First - Noah Jackson of Purdue University
Second – James Craig of Auburn University