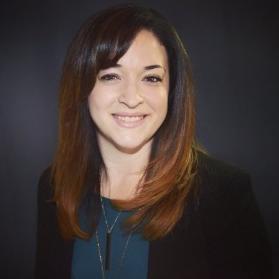 Ashley Phelps is the Assistant Director of Supply Chain Management at Gilbane Building Company. With the use of Lean strategies and tactics, her focus is ensuring project teams have the capacity and capability to streamline the procurement process and enhance relationships with key business partners. Prior to her role in Supply Chain, Ashley lead Gilbane's Advanced Planning and Scheduling Department. With a background in scheduling, she coached teams on Lean planning and scheduling techniques with an emphasis on continuous improvement.
In over a decade of construction experience ranging from superintendent work to drafting, Ashley thrives on the complexities of building construction and building relationships with trade workers, owners, and architects.
Ashley is the Chair of AGC's Lean Construction Forum Steering Committee and sits on the Board of Governors for the Associated General Contractors of America. She is also a board member for AGC's Education and Research Foundation.

Why did you get involved with AGC of America?
My role at Gilbane has involved a national footprint for close to a decade. Being engaged with AGC of America, in addition to my local chapter, has allowed me to remain close to issues that impact our industry from both a national and local perspective.
What benefits have you experienced being involved with AGC of America?
AGC offers an incredible array of support for contractors across the country. Ranging from advocacy, to technical expertise, and navigating the difficulties we are face with pertaining to workforce and material shortages, the information and support that are provided by this organization are second to none.
What can others gain by engaging with AGC of America?
In addition to the business support that the organization provides, the networking and relationships that come from engagement with the AGC of America are truly invaluable. Lifelong friendships and business partnerships are built here.
What project are you currently working on that you are most excited about?
The Lean Forum Steering Committee has quite the inspirational team this year! With a healthy mix of new and seasoned members, we're tackling the seemingly overwhelming question that plagues workers in all aspects of our industry: How do we start our Lean journey? By offering small, but meaningful steps towards success, the Steering Committee will help to bridge the gap between learning and doing.