According to the latest Contractor Compensation Quarterly (CCQ) published by PAS, Inc., contractors are projecting 2022 construction staff wages to increase an average of 4.17%, as reported by over 340 companies in the 40th edition of the Construction / Construction Management Staff Salary Survey.  For pay increase comparison, according to the WorldatWork, across all industries exempt professionals saw 2021 actual increases of 3.0% and they are projecting 2022 increases of 3.3%.  For construction WorldatWork reported a 3.4% increase in 2021 and an early projection of 3.4% for 2022.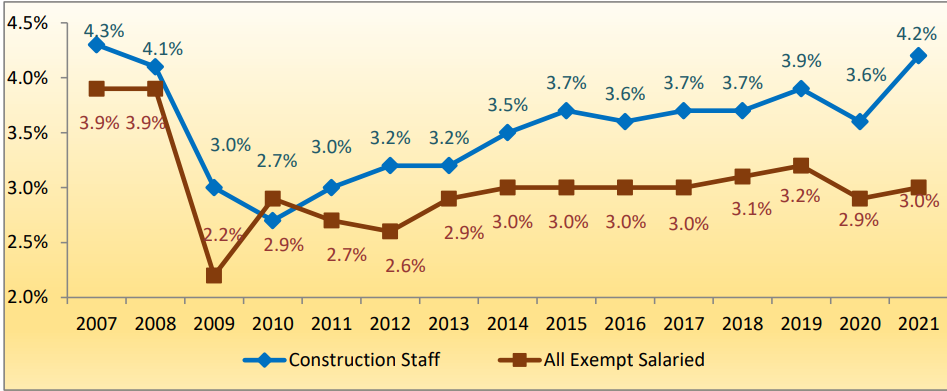 PAS offers AGC members a special AGC discount to access PAS products.  For more information, contact PAS by phone at (800) 553-4655 or www.pas1.com.  You can also find more information here.
Jeff Robinson, president of PAS, Inc., is a regular sponsor and presenter at AGC's Construction HR and Training Professionals Conference.