---
Tonya Byrd, Chair
Business Development Manager
Gilbane Building Group
Tonya serves as the Business Development Manager for Gilbane Building Group. Her focus is on expanding relationships and partnerships to help build structures that build communities. She has worked in the construction industry since 2005. Tonya is an active member of the Society for Marketing Professional Services (SMPS) Atlanta Chapter and serves on the board of directors for the Douglas County Chamber of Commerce, the Douglas County Education Foundation and University of West Georgia Foundation. Connect.
---

Chris Martin, Vice Chair
President
Atlas Marketing
As founder and president of Atlas Marketing, a small agency with big experience, Chris is responsible for setting its path. His vision guides the agency from talent acquisition to services and client strategy. His approach is simple, and he lives by a few golden rules –push yourself to be the best, collaboration is key and always say thank you.  Since hanging a shingle and working from his dining room table in 2008, Atlas has grown to include two offices where he manages a culture at Atlas that is collaborative, exciting and effective. Chris also encourages his team to experiment with new ideas and challenge the status quo, which ensures the Atlas culture will thrive. Connect
---
Blaine Beckman
President
F.A. Nunnelly
Blaine Beckman received his Master's Degree in Business Administration with a focus in Management from Texas A&M San Antonio with high honors. Blaine began his construction career as a framing carpenter and due to his work ethic and desire to learn, he received promotions through the construction ranks as lead carpenter, foreman, superintendent, project manager, and Vice President. He was recently named President for F.A. Nunnelly General Contractor, a commercial contractor in San Antonio that was established in 1922. Blaine is heavily active in the construction industry as well as in the San Antonio community.  Blaine also prides himself on his involvement with AGC and is active on both the local and national level. Blaine most recently served as President of the AGC Board of Directors for the San Antonio Chapter.  A few notable awards that Blaine has been the recipient of include Boy Scouts of America Eagle Scout Award, San Antonio Business Journal 40 under 40, and the AGC Bubba Moeller Award for Outstanding Service. Connect
---
Luke Cobb
Federal Business Development Manager
Garney Construction
Luke Cobb leads all business development efforts for Garney Federal, including strategic partnerships and work acquisition involving military and civilian federal agencies. Luke earned his Bachelor of Science in Civil and Environmental Engineering from the Georgia Institute of Technology in 2001. Since joining Garney shortly after graduation, Luke has led construction operations of more than $1 billion of design-build, progressive design-build, construction manager at-risk, and traditional design-bid-build projects in the water and wastewater industry. This includes water and wastewater treatment, storage, and pump stations across the Southeast United States. Luke holds Professional Engineer (PE) licenses in several states and is a Design-Build Professional® (DBIA®).Connect
---
Angela Crawford
Membership and Marketing Vice President
AGC Kansas City Chapter Builders Association
Angela Crawford is in the business of people and content: She builds relationships through better understanding what people and businesses need, and then helping them reach those goals. The Kansas City-area native, with more than a decade of experience in strategic communications, currently serves as Membership and Marketing Vice President for The Builders' Association. Her broad range of experience has aided political campaigns, nonprofits, marketing agencies and private corporations in developing content to tell their stories in innovative and compelling ways that help grow business. Crawford holds a Master of Arts degree in Communication from the University of Kansas and a Bachelor of Arts degree in Communication, Public Administration from Truman State University. She previously served as a Communications Consultant for Lockton, developing marketing solutions for internal stakeholders and shaping digital communication initiatives. Crawford lives in the heart of Kansas City with her partner, Steve, and her beloved dogs Tommy, Mikey and Ellie. A dedicated volunteer, she has served as President of the Truman State University Kansas City Alumni Chapter since 2014. She provided strategic planning and public relations support for Community LINC, a nonprofit group providing transitional housing for homeless Kansas City families; mentored elementary students for the Kansas City MLB Urban Youth Academy's Raising Royals After School program; and for nearly a decade she served as a Big Sister for Big Brothers Big Sisters of Kansas. A lifelong environmental advocate, Crawford was appointed in 2021 to the Kansas City Climate Protection Steering Committee by Mayor Quinton Lucas, and she serves as a member of the Metropolitan Energy Council's Advisory Board. Crawford is a member of the Kansas City Society of Association Executives, the Kansas City Lyric Opera Guild, the Society for Marketing Professional Services and Friends of the Kansas City Public Library, and she serves as a United WE Ambassador. Connect
---
Kevin Cumiskey
Business Development Manager
Amteck of Kentucky Inc.
Kevin Cumiskey serves as the Business Development Manager for Amteck, an electrical design/build contractor. His primary focus is on establishing and maintaining relationships with new and existing partners across all four divisions of the company and expanding Amteck's service offerings with new and existing customers.
Kevin holds a Master of Business Administration degree from Kansas State University and Bachelor of Business Administration degrees in Management and Economics from Pittsburg State University. Prior to joining the construction industry, Kevin taught marketing and sales and coached the Sales Team at Eastern Kentucky University and taught marketing at Oklahoma State University. Connect
---
Lisa Frisbie
V.P. of Member Services
AGC of Massachusetts
With more than 20 years in the communications arena, Lisa's experience includes spearheading internal and external communications via a balance of online and offline channels, engaging clients & members, driving awareness and analyzing efforts through qualitative and quantitative methods. Lisa's role at AGC MA is to increase engagement with member CM's, GC's, Subcontractors, and Service Providers by implementing and overseeing innovating new communications and social media strategies & tools. She oversees multiple committees and their respective programming including; Building Women in Construction (BWiC) and the public relations and marketing efforts of all Chapter news, events, programs and activities. Lisa holds a BS in Visual Communications/Business & Marketing from the University of Phoenix and an MS in International Marketing from Boston University. She currently sits on the SMPS Board of Directors Boston Chapter as Vice President and serves as an Advisory Committee Member with the AGC of America Business Development Forum Steering Committee, the Policy Group for Tradeswomen Issues (PGTI) and the Greater Boston American Apprenticeship Initiative. Connect
---
Leah Gradl
Vice President –Support Operations
Kent Companies
Leah Gradl is the Chief Business Officer at Kent Companies, Inc., the 6th largest concrete contractor nationwide. Gradl oversees Marketing and Business Development. Within her 10+ year construction career, she's built a successful track record of collaborating with cross functional teams across all of the company's offices. Leah excels at new business development, creative campaign management, leadership of new initiatives and collaboration with diverse partners. Gradl is active in in the AGC, ASCC and regional economic development associations in the Southeast. Connect
---
Merideth Holland
Vice President of Corporate Development & Strategic Growth
Pellicano Construction
Merideth is the Vice President for Corporate & Strategic Development at Pellicano Construction, a regional General Construction firm in Georgia. Holland leads the workforce development, strategic growth, and marketing efforts at Pellicano Construction. Over her 25-year leadership career, Holland has a proven track record in creating strategic direction and executing successful tactics for growth and organizational alignment. She holds a Bachelor of Science degree from the University of Alabama and a Master of Business Administration from Belmont University. In addition to her degrees, she is a Fellow with the American College of Healthcare Executives and holds a certificate from the Program on Negotiation at Harvard Law School as well as membership in American Society for Healthcare Engineering. Connect
---
John Hudson
Director of Business Development
Dugan & Meyers Construction
John is an executive sales professional with integrity, an unbending work ethic and experience in business development, client relations, marketing and business operations. Experience selling professional services, systems and products to corporate, retail, hospitality, development, industrial, manufacturing, architectural/engineering and construction industries. Provides knowledgeable service excellence, innovative business development, and product expansion through strong relationship-building skills and a strategic consultative sales approach. Connect
---
Bob Kinder
Managing Director/EVP
Alliant Construction Services
A well-recognized and trusted leader in the construction insurance and surety industry, Bob has over thirty years of experience providing insurance/risk management and surety bond solutions to some of the most prestigious clients in the Rocky Mountain West and Nationally.
Bob serves as Alliant's Managing Director in the Construction Services Group out of the Denver office and is responsible for overseeing the service needs of his clients, staying actively involved with the service teams and helping design and implement the most appropriate insurance, surety and risk financing programs.
Bob is engaged in banking, legal and public accounting circles as well as working with many industry associations, including Associated General Contractors (AGC), Associated Builders and Contractors (ABC), Construction Financial Management Association (CFMA), National Association of Homebuilders (NAHB), Urban Land Institute (ULI), Colorado Contractors Association (CCA) and others to advocate for positive changes within the industry. Bob has also served on the Board of Directors with the American Heart Association as well as other Metro Denver charitable committees. He actively participates financially and physically with the American Heart Association (Cor Vitae Society) and United Way (Tocqueville Society). Connect
---
Paul Moyer
Executive Vice President
Pike Construction Services
In his role as Executive Vice President, Paul focuses his efforts on business development for Pike. Pul joined the company in 1992, and as an executive has managed numerous successful projects over his career. His experience encompasses a broad range of projects that include advanced technology, power, life sciences, schools and universities, office complexes, correctional facilities, hotels, theaters, and multi-family housing units. Paul is well versed in all types of construction. his current concentration is building Pike relationships. Connect
---
Shannon T. Sapp
Business Development
Wayne Brothers
Shannon serves as Director of Business Development and Marketing for Wayne Brothers Companies.  Having never met a stranger, he leads client development for all services of Wayne Brother's southeastern footprint and overseas the marketing support.   He earned a BS in Business Administration from Appalachian State University and completed the  OneMBA Program at The Kenan-Flagler Business School at UNC-Chapel Hill earning a Masters in Global Management.   He begin his career in the Tobacco industry, through Electrical infrastructure, and ending with Wayne Brothers, 13 years ago.
He is committed to the Carolinas AGC and is Chairman of the Membership Committee for the last three years. Connect
---
Bert Somers, PMP
Contracting Manager of the Western US 
Ferrovial Construction
Bert Somers has over 25 years of experience in construction.  He is currently the Contracting Manager of the Western US for Ferrovial Agroman managing a procurement pipeline of Design Build and P3 projects in excess of $4 Billion dollars of construction. His areas of responsibility include Business Development, including building joint ventures, client engagement and interaction, and procuring work. He has previously worked as a Foreman, Project Engineer, Project Manager, Estimator, Estimating Manager, and Director of Special Projects and Business Development for small and large contractors.  Mr. Somers has estimated and built many types of projects including: water and waste water treatment plants, hazardous waste remediation projects, landfills, mining infrastructure, roads and streets, highways, bridges, railroad infrastructure, commercial site work, subdivisions, throughout the Western US for private owners and public agencies.   Mr. Somers holds the PMP designation, has also held a California Contractors "B" Classification license and has worked in various positions including chief estimator and construction manager for commercial, residential and multi-family building construction.  He has served on the State Board of the AGC of California.  He has a Bachelor's of Business Administration with a Major in Insurance, Real Estate and Risk Management and an additional Major in Marketing. Connect
---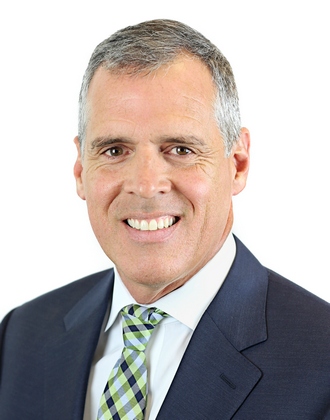 Glenn Thompson
Vice President Business Development
W.M. Jordan Company
Customers across Virginia and the Carolinas rely on Glenn and his team of business developers and marketers to demonstrate unique approaches and solutions leading to successful project outcomes and an excellent customer experience. A graduate of Virginia Military Institute with a Bachelor of Science in Mechanical Engineering, Glenn has over three decades of experience in construction, two of them with W. M. Jordan Company. His past project management work includes the award-winning renovation of the Old State Library into the Commonwealth's only executive office building (Patrick Henry Building), which holds offices for the governor, cabinet secretaries, and various other state agencies. He also managed the VIMS Marine Science Research Complex and the Hopewell Regional Library projects. Glenn's transition into business development led to the expansion of W. M. Jordan's Higher Education market footprint from its roots in Central Virginia to now cover the entire Commonwealth of Virginia, working with every public institution. Passionate about building, Glenn works tirelessly to promote industry collaboration through his work with the Associated General Contractors of Virginia (AGC-VA), American Institute of Architects (AIA), and American Council of Engineering Companies (ACEC). He served for 8-years on the board of directors for the AGC-VA, starting as the Richmond District president in 2009, continuing with the formation of the Industry Collaboration Group – a joint committee with AIA and ACEC, and culminating with his term as state Chairman in 2015. Collaboration is at the heart of any successful business, and Glenn continues to work tirelessly to promote collaboration across our entire industry in his leadership role with W. M. Jordan Company. Connect
---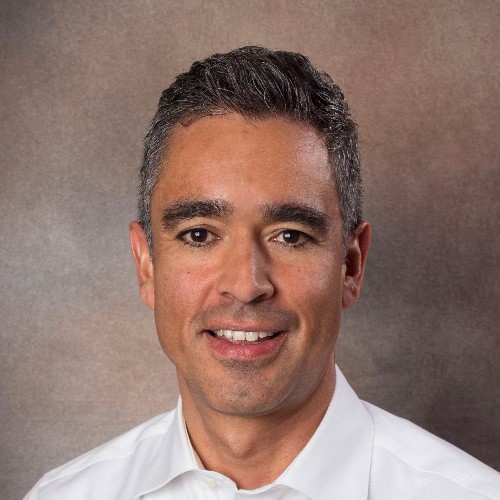 Omar Veliz
President
Veliz Construction
As founder and CEO of Veliz Construction for 13 years running, Omar has demonstrated a strong history of working in the construction industry. He has proven skills in Negotiation, Budgeting, Value Engineering, Customer Service, and Business Development. Omar is a strong business development professional with a Master's Degree focused in Business Administration and Management from The University of Texas at El Paso. Connect
---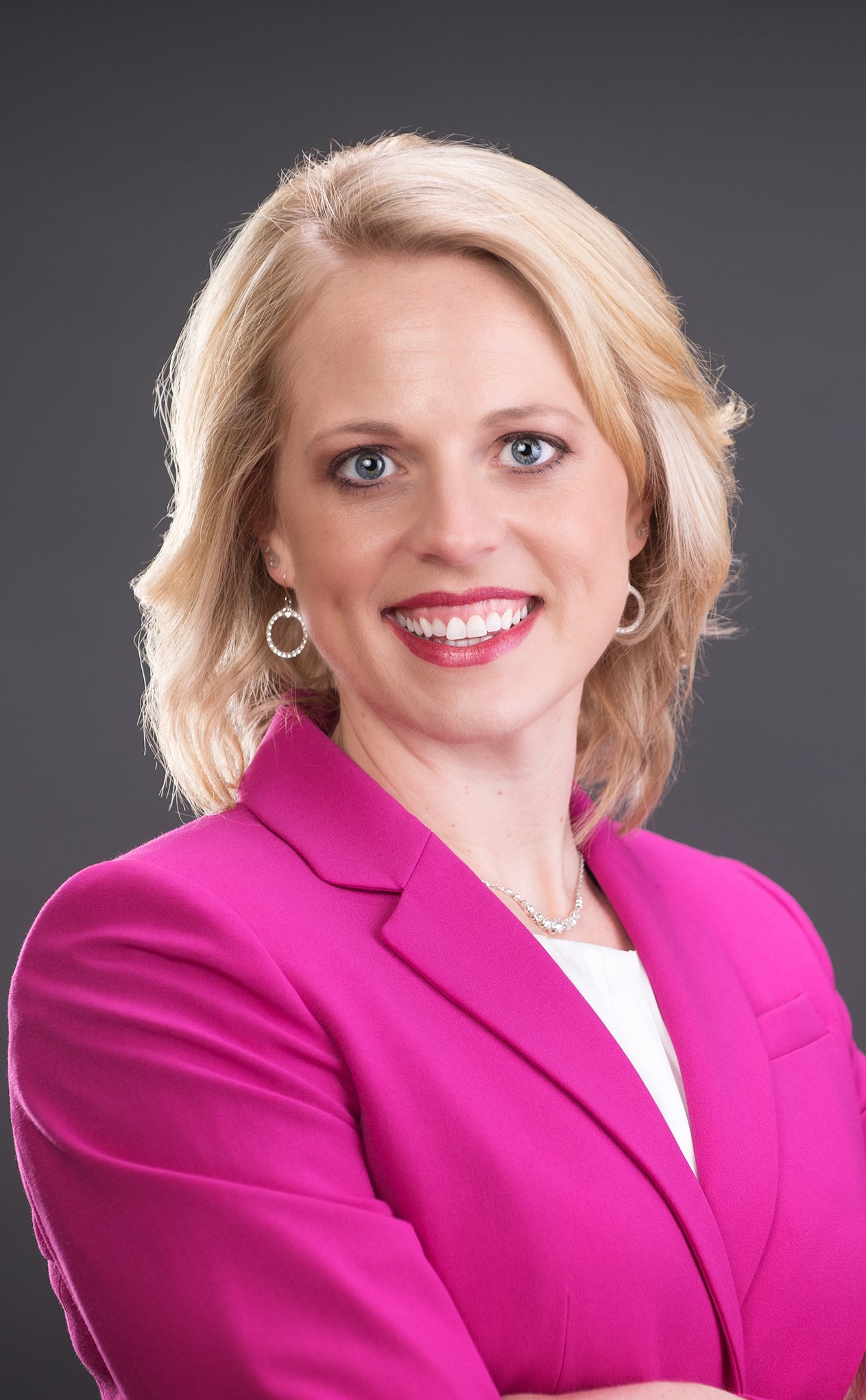 Lindsay Young
Chief Difference Maker
nu marketing
Lindsay L. Young, MBA, CPSM, loves all things PINK, spending time at the lake, is a red dirt country music junkie and enjoys spending time with family and friends. She's been married to her best friend and husband, Aaron, for fifteen years. As Chief Difference Maker of nu marketing, Lindsay consults with small to medium sized design and construction firm with their marketing and business development plans. Through effective strategies, she helps companies increase their profits and grow their business. With over fifteen years of experience, she helps companies with marketing strategies, brand perception surveys, trade show implementation, customer and employee events, presentations, social media presence, employee training, and project management of branding and website redevelopment.  Lindsay received both her undergraduate and graduate degrees in business management from Pittsburg State University, Pittsburg, KS. As a past recipient of the Wichita Business Journal 40 Under 40, Lindsay is active in the communities she lives and works. Currently, she serves as the Society for Marketing Professional Services (SMPS) Missouri Valley Regional Conference Chair and is an active member and advisor of both the SMPS Wichita Chapter and SMPS Ozark Chapter. Lindsay holds the Certified Professional Services Marketer (CPSM) through SMPS. Currently, Lindsay is actively involved in National Association of Women In Construction (NAWIC) serving as the program chair for the Northwest Arkansas Chapter and chair of the Business Development Council for National NAWIC. Connect