Announcing June Agenda for AGC's 2021 Surety Bonding and Construction Risk Management Conference
Join your fellow leaders in the construction, surety and insurance industries for engaging educational sessions and candid discussions of common interests and your respective strengths and weaknesses. Check out this year's schedule.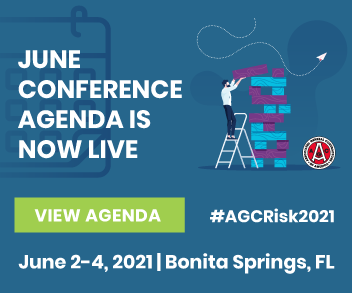 Warning:
Attention Article Writers! Look Below For Instructions!