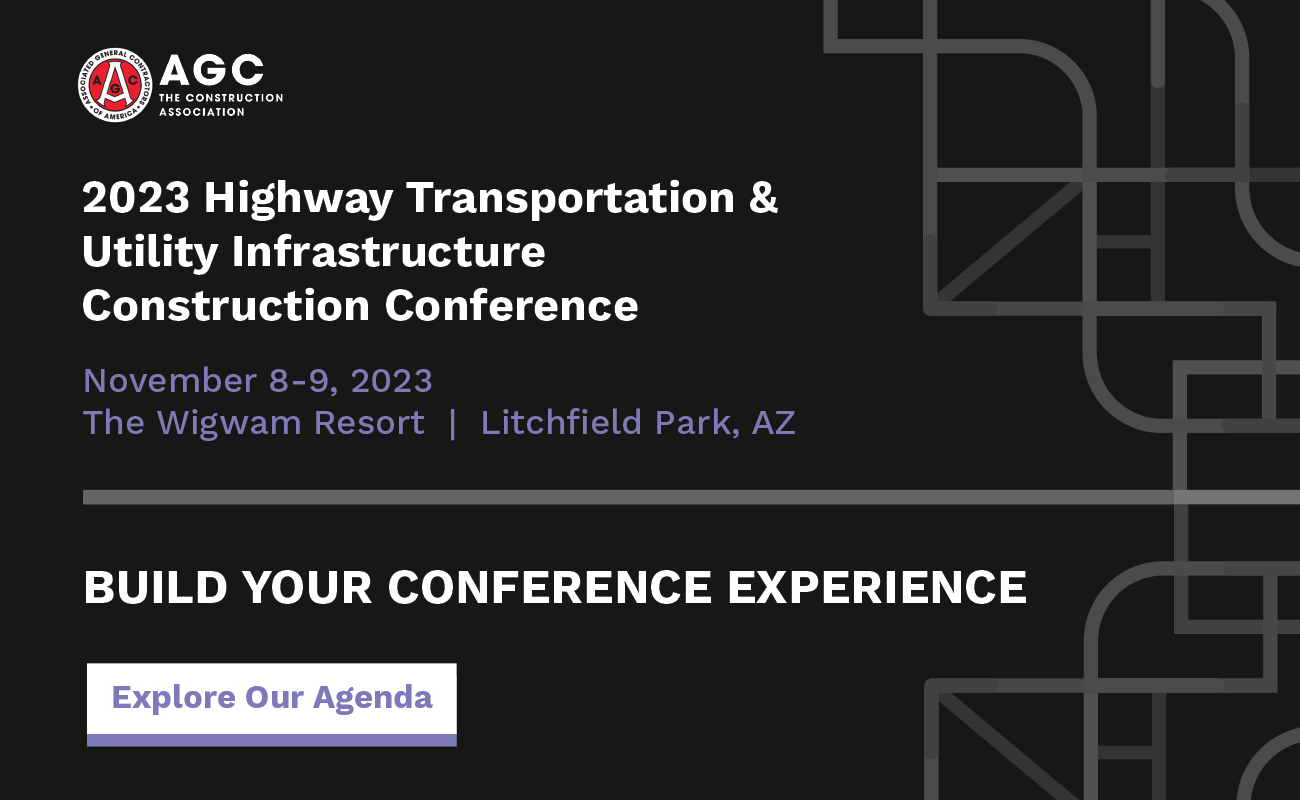 The agenda for the 2023 Highway, Transportation & Utility Infrastructure Construction Conference is live, so be sure to take a look at our sessions.
There are many great topics to engage with, including The Future of AI & GPT in Construction. Join former congressman and current CEO and founder of Togal.AI, Patrick E. Murphy, for a dynamic discussion on the integration and transformative impact of Artificial Intelligence in the construction industry. Including his four years serving in the U.S. House of Representatives, Patrick has many accolades to his name. Under his leadership, Togal.AI won first place at the 2022 eMerge Americas Global Startup Showcase, The Big 5's 2022 Startup City Global Pitch Competition, and AGC's 2023 Construction Innovation Award.
In addition to this keynote we will have several education breakouts and roundtables to choose from. Take a look at our agenda and plan your conference schedule today!