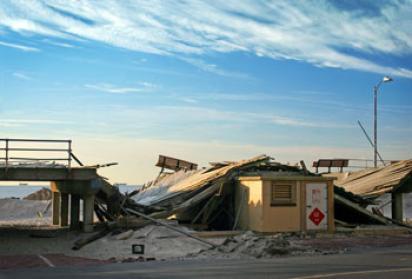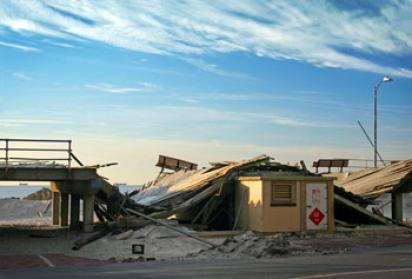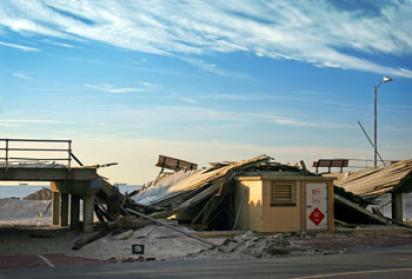 Today, AGC celebrates Building Safety Month, along with other leaders of America's design and construction industry, promoting resilience as the solution to making the nation's aging infrastructure more safe and secure.  AGC and almost two dozen associations, representing 700,000 members, issued a
joint
statement on reliance
at a special press conference and event on May 13 at the National Building Museum.  AGC  has included a session on how owners are incorporating resiliency into their plans during
AGC's 2014 Contractors Environmental Conference
—on June 12-13, in Arlington, Va.  Visit
www.agc.org/enviroconf2014
for more information. "We recognize that natural and manmade hazards pose an increasing threat to the safety of the public and the vitality of our nation," reads the
joint statem
ent
, in part. "We further recognize that contemporary planning, building materials, design, construction and operational techniques can make our communities more resilient to these threats."
[[{"type":"media","view_mode":"media_large","fid":"4584","attributes":{"class":"media-image size-medium wp-image-19892","typeof":"foaf:Image","style":"","width":"300","height":"203","alt":""}}]]
Long Beach, New York, October 30, 2012. A signature feature of Long Beach—its boardwalk—lies in ruins after Hurricane Sandy hit the barrier island off the southern shore of Long Island.  Credit: Arden Designs, Kristie Arden.
In joining the Alliance for a Resilient Tomorrow, AGC recognizes the need to improve the resilience of the nation's entire built environment through research into new materials, construction procedures and other methods to improve the standard of practice – so that the next time disaster strikes, our infrastructure is ready and recovers quickly.
For more information, contact AGC's Melinda Tomaino at 

tomainom@agc.org

 

or (703) 837-5415

.