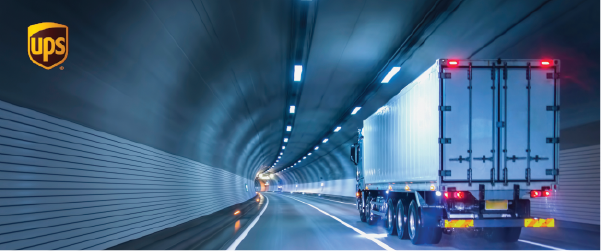 UPS & Estes Freight Shipping
Through your AGC Shipping Program you can receive competitive discounts on qualifying LTL (less-than-truckload) shipments greater than 150 lbs. It's free to enroll in the program and there are no minimum shipping requirements to take advantage of your member discounts.
Choose from a full range of freight shipping services that include access to low cost, customized inbound and outbound LTL rates for air, ground, international LTL, truckload, rail, and intermodal freight services with world-class freight carriers.
Plus, you have the added benefit of a dedicated freight team that is here to help you stay on time and on budget:
Quoting and scheduling a shipment.
Navigating shipment paperwork.
Discounts with a new or existing account.
Customer support to help answer questions and resolve any carrier issues that may arise.

UPS Freight®
Day-definite, on-time guarantee at no additional charge
Reliable regional, interregional and long-haul solutions
Expedited shipping available for last-minute needs

Estes
Reliable transportation and supply chain management services for virtually any shipping situation
Estes meets deadlines with its standard transit times that might require expedited service from other carriers
---
If you would like to enroll in your AGC Shipping Program or would just like some more information please call 1-800-MEMBERS (1.800.636.2377, 8 a.m.-5 p.m. EST, M-F) or visit www.1800members.com/agc.
If you would like a quote on a pending shipment please email all pertinent information to saveonfreight@1800members.com and a dedicated freight representative will follow up with you within 24 hours.
*Applies to FXF 1000 Rate Base customers only. All services are subject to terms and conditions provided in the FXF 100 Series Rules Tariff.