May 11, 2020 -

2:00pm

to

3:00pm
May 14, 2020 -

11:30am

to

12:30pm
Description:
During this two-part webinar series we'll be covering various topics and answering questions in regards to the life cycle of a project while operating through COVID-19.
Part One: Determining Project Viability and Keeping a Jobsite open amid COVID-19
May 11, 2020

First and foremost, we'll discuss the terms of the state, county, and local executive orders, which govern whether you can continue/start, your project in a particular jurisdiction and help you interpret the terms of those orders. Significant and costly issues may arise from a difference in interpretation of these orders. In some locales, there are multiple legitimate interpretations of the less than precise wording of the orders. However, in the last six (6) weeks, AGC members located in jurisdictions with fairly clear and concisely drafted orders have experienced Owners using self-beneficial interpretation of orders to hold contractors responsible for delays. We will discuss what needs to be done to help avoid this problem and what to do if this happens to you.

Additionally, as state and local governments begin to modify and extend their existing executive order, many are changing the definitions and terms of Essential Services and/or Essential Activities. We will discuss the issues that may arise if contractors fail to immediately review and interpret extensions and corresponding modifications of these executive orders. We will discuss what entering phase 1 of reopening states means for your jobsites.

Following a discussion on determining whether a project will continue we'll discuss what you need to know to keep a project up and running.

We will cover the following topics:
 Are you in compliance with guidelines/mandates instituted by various states, agencies, locals, and contracting parties?
 Are you carrying them out in an appropriate manner so as not to violate worker's rights?
Safety of contractors on the jobsite.
Communicating safety practices on the jobsite so subs show up to work.
Perceived public safety of the community. Does the community feel safe with you continuing work?
What needs to be done when someone does test positive on the site – you want to have protocol in place before someone test positive.
Part Two: Reopening Projects Previously Shutdown
May 14, 2020
During this second webinar we'll discuss what will need to be done to reopen a jobsite after it's been shut-down and where to go from there.
How does it affect security of projects that had previously started?
How it is scheduling affected?
Determining an Owner's Financial Viability Post-COVID-19.
Determining Subcontractors' Financial Viability Post-COVID-19.
Workforce issues Post-COVID-19.
How is budget affected?
How is cash-flow affected?
How is supply chain affected?
How are you preparing to open the project back up?
Moderator: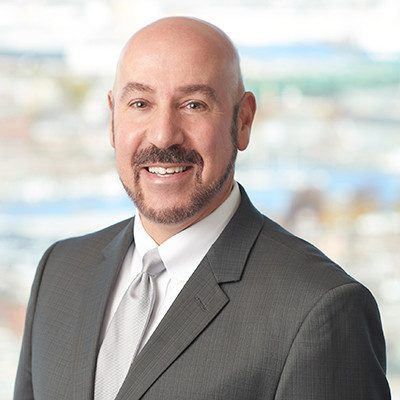 Ronald D. Ciotti
Partner
Hinckley, Allen & Snyder LLP
Ron's practice is focused on all aspects of the construction industry. He has substantial experience representing general contractors, construction managers, subcontractors, suppliers, and owners/developers in construction-related matters, including all aspects of construction law, contractual disputes, lien work, bond claims, construction and design defect claims, bid disputes, in litigation and dispute resolution.  Ron has litigated cases/issues before all levels of courts in numerous jurisdictions throughout the country, arbitrated disputes nationally, and advocated on behalf of clients using various forms of dispute resolution. He also has broad experience in construction transactional work, drafting and negotiating contract documents for all types of project delivery including, integrated project delivery and other highly collaborative delivery methods, design-bid-build, design build, CM-at-Risk, and other more traditional methods for both public and private projects. Ron routinely counsels his clients on all business aspects of planning, initiating, and completing construction related projects.
Ron is a nationally recognized speaker and has presented on a myriad of construction related topics, on behalf of over 50 different organizations, including, the Associated General Contractors of America, the American Bar Association's Forum on Construction Law, Construction SuperConference, Construction Management Association of America, Associated Builders and Contractors, Construction Owners Association of America, Modular Building Institute, International Group for Lean Construction, ConsensusDocs, Fuse Alliance, National Business Institute, Lorman Educational Services, Build Boston, ABX, North East Flooring Contractors Association, International Council of Shopping Centers, Association for the Advancement of Cost Engineers International, MCLE New England, Strafford Webinars, Northeast Trenchless Association, New England Real Estate Journal, and Associated General Contractor chapters in Nevada, Massachusetts, Virginia, New Hampshire, and Maine
Speaker: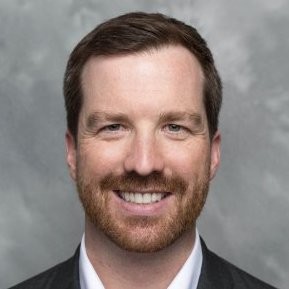 Bryan Kelley
Vice President-Legal
Howard S. Wright, a Balfour Beatty Company

Bryan Kelley is a Vice President at Howard S. Wright, a Balfour Beatty company.  He is a member of Balfour's national legal team and oversees matters for the Pacific Northwest market segment.  Prior to joining Balfour Beatty, Bryan was an equity partner at the construction law firm of Oles Morrison Rinker & Baker LLP.  He is a recipient of the AGC of Washington Associate of the Year award and a "Rising Star"  according to Washington Law & Politics magazine.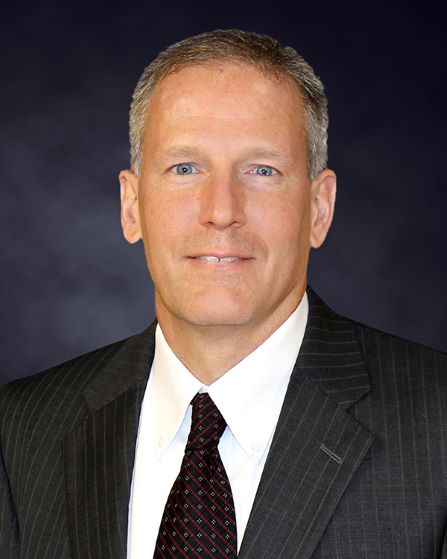 Bob Majerus
Vice President & General Counsel
Hensel Phelps

Robert (Bob) P. Majerus, is a graduate of Georgetown University with a Bachelor of Arts Degree and has a Law Degree from the University of Notre Dame. He joined Hensel Phelps in 2006 and serves as Vice President and General Counsel, Bob has overall responsibility for contractual and legal matters for the Greeley, Colorado-based organization. Prior to joining Hensel Phelps, Bob was a trial attorney for a private law firm. He began his career with Hensel Phelps as Associate General Counsel before being appointed Vice President and General Counsel.
Bob is admitted to the Arizona, Washington and Alaska bar Associations. He is Vice Chair of the Documents Committee of the Associated General Contractors of America (AGC) and is a member of the AGC Building Division Leadership Board.
To meet his strong pledge to give back to the community, Bob is actively involved in supporting local, regional and national organizations with a commitment of his time and personal contributions.
Married with one son, the family is actively involved in community organizations, school sports, and the Colorado outdoors.
WebEd Recording: 
Everyone who registers for an AGC WebEd will receive a link with access to the audio recording and the presentation.
Technology Requirements: 
AGC of America uses Go-To-Meetings to conduct WebEd. You will not incur any cost for using the platform. However, if you have not used this platform previously, please test your computer prior to the WebEd. You may be required to download software, i.e., Java and may need administrative rights to your computer. For computer specifications, please visit https://www.gotomeeting.com/meeting/online-meeting-support(link is external)  or contact (link sends e-mail).meetings@agc.org .