Description:
Interested in applying for the 2022 AGC Construction Innovation Awards but not sure what is involved, if it is worth your time, or if your innovative solution is what we are looking for? Join us as we feature CaHILL TECH, one of the 2021 Autodesk Construction Innovation Award winners, as they share their process for applying, qualifying, and winning with their aQuiRe mobile application.
Speaker: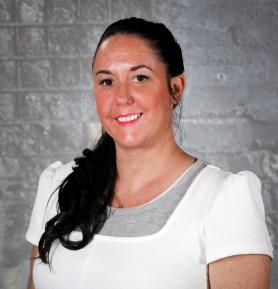 Carley Hill
Founder and CEO
CaHill Resources, CAHill TECH
Carley Hill is the founder and CEO of two innovative companies that serve the construction industry—CaHill Resources and CAHill TECH. CaHill Resources provides equipment rental and consulting services, while CAHill TECH is the provider of aQuiRe™, a revolutionary desktop and mobile e-training platform that provides company-wide operations and safety training. Both companies are headquartered in Buffalo, N.Y.
In addition to running and growing her companies, Hill serves as labor relations director at the Associated General Contractors of New York State. Previously, Hill held several positions in construction and in the film-production industry. Also in her career, Hill has worked as a construction-industry lobbyist and organizer, including time as a board member of Rebuild Now NY, and helping to reform the state's solid-waste regulations in cooperation with the Associated General Contractors of New York and the New York State Department of Environmental Conservation. She has testified in front of the New York State Senate Transportation Committee, with the purpose of encouraging state infrastructure investment in Western New York. Hill also has testified to the New York State Thruway Board of Directors.
WebEd Recording:
Everyone who registers for an AGC WebEd will receive a link with access to the audio recording and the presentation.
Technology Requirements:
AGC of America uses GoToWebinar to conduct its WebEd. You will not incur any cost for using the platform. However, if you have not used this platform previously, please test your computer prior to the WebEd. Prior to joining, be sure to check system requirements to avoid any connection issues. If you're having trouble connecting to your webinar please check the GoToWebinar Support Page for help.​