Congratulations to the Winners of the 2022 AGC Outstanding Student Chapter Contest!
Applications for the 2022 Outstanding Student Chapter Contest have been accepted and AGC of America received applications from exceptional Student Chapters across the country! This year, our Outstanding Student Chapter Awards were broken up into three categories for student chapters to be awarded for exemplary demonstration of the AGC of America tenants of Skill, Responsibility & Integrity. Three applications in particular stood out from the others and AGC of America is happy to announce the winners:
Resilient/Emerging Student Chapter Award: AGC Student Chapter at the University of Las Vegas, Nevada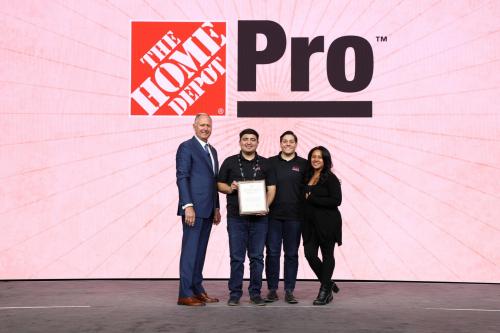 The Emerging AGC Student Chapter Award serves to highlight chapters who are successfully building their membership/engagement, increasing their involvement in the construction industry and partnering with their local AGC.  
In August 2021, a group of motivated students got together to revive the AGC Student Chapter at UNLV. To successfully increase participation & engagement, the leadership team approached professors who taught construction & engineering courses and to present information about the chapter to their classes. The chapter implemented a fun activity at the end of meetings like trivia, usually related to construction or the topic being discussed, with prizes for the winners. The students engaged heavily with their local AGC chapter, the Nevada Contractors Association and attended every monthly meeting, provided speakers for student events, connected the group with sponsors, provided site tours and networking events. The chapter started with 5 members or less and ended up with 25 committed and engaged students.
Community Service Award: Iowa State University AGC Student Chapter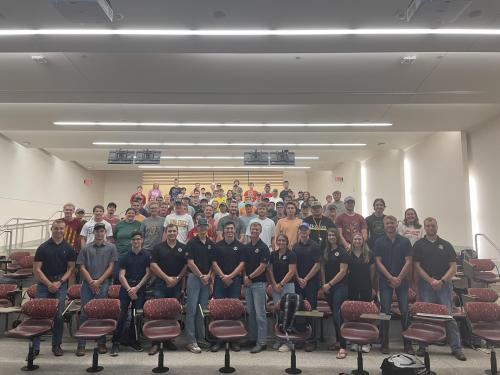 The AGC Student Chapter Community Service Award is given to those Student Chapters that epitomize supporting, engaging, and benefiting the community through service. The AGC Student Chapter at Iowa State University won $2,000 for its impressive portfolio of projects totaling 1771 volunteer hours across sites in Iowa, Tennessee, and Texas. The chapter partnered with Habitat for Humanity and Appalachian Service Project to repair and build houses as well as design and build a memorial bench and obtained sponsorships from AGC member companies for their activities.
Construction Management Skills Award: Pittsburg State University AGC Student Chapter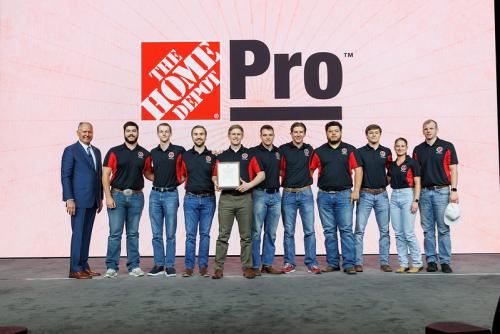 The Construction Management Skills and Project Award showcases student chapters who are successfully applying classroom knowledge to real world applications.The Pittsburg State University Student Chapter won the Construction Management Skills and Project Award for its work on the Carver League Project, a renovation of a historic African American community center in Pittsburg, Kansas. The Carver League and building was originally developed to provide a place for social activities for the African American residents of Pittsburg and the surrounding communities. In 2021, former League members approached the School of Construction to assist in the building renovation. AGC students were heavily involved in labor, skilled trades, and management of trade contractors. The project was funded by WATCO Companies, LLC. in a partnership with the Carver League Foundation. The student chapter members contributed 1,238 work-hours of management and 261 work-hours of labor.
Again, congratulations to the winners of the AGC Outstanding Student Chapter Contest! It is never too early to start planning for the 2023 Outstanding Student Chapter contest.  Please look out for the Student Chapter application to be released by July 2023.
QUESTIONS: Contact Paige Packard at paige.packard@agc.org.