Be careful what you wish for, it just might happen. These behind-the-scenes meetings seem intriguing for loads of reasons, not the least of which include the intrigue and mystery that surrounds them. What do they talk about? Is there a secret plan for a merger, an acquisition? Are they talking about me, or you or the next big hire that will end up managing you? The answer is likely yes. As one dialed in politician said:
"If you aren't at the table – you're on the menu." (attributed to both Ann Richards and Elizabeth Warren)
Employees professional fates are being decided behind those closed doors. Who will be hired, fired, or promoted? Who can execute, bring energy, energize others, and has an edge? Are you a good fit for the organization, mesh with their values, aspirations, and ways of being? It is important for you to ask these questions of yourself, to be proactive, to add value to the organization.
It's not only human capital that gets discussed behind these closed doors, but also strategy. You may think that you are after it all, that you want to be an insider, but there is a weight, a responsibility that comes with this knowledge that will change the way you see people, and your relationships with them. You will be trusted to keep the confidence of the room, even if that will be perceived as a betrayal to a friend.
Some business development professionals will in fact infiltrate these upper echelons, but regardless of the side of the door you sit, there is in fact a way to excel in your role, and deliver value to your clients, and collaborators, even if you are on the outside looking in. BD Pros sit in a unique position within organizations. We attend industry events, have access to thought leaders, meet daily with industry partners that are contending with the same or similar challenges. These interactions are incredibly rich fodder for the individuals that are shut up behind those closed doors. Synthesize the information and deliver to the leadership team. If you don't have regular meetings scheduled with the team where you can deliver it in person, send it in an email. It need not be fancy: What I heard about town this week. If you can't resist the urge to submit a formal term paper with citations, links, and an appendix, have at it, but make sure that you include an executive summary with a bulleted list of the top insights.
We BD Professionals like to talk, and it is an important part of our role, but so too is listening. When we listen, really listen to others without interrupting, or attempting to craft a smart response in our heads, we not only pick up important insights, but we also show respect to the speaker. Stay quiet long enough and people will notice, to seek out your input, to wonder what is going on in that head of yours. Silence is a powerful tool.
Our role as BD Professionals requires us to understand the substantive issues of the day. When we seek out thought leaders, partners and guides and promote their knowledge and insights we not only create a bond of trust, but likely an individual that will help you when asked.
Speaking of help, do it often, without agenda or expectation of prid quo pro. The world is a funny place, the ways in which your efforts will be recognized and repaid are mysterious. Do the right thing anyway, and you will find yourself sought out, and after.
---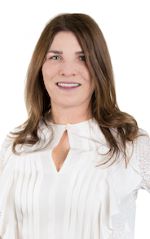 About the Author: As Director of Client Services, Jacqueline Falla is responsible for developing strategic Client Engagement, and growth plans, in collaboration with the leadership team, for Elaine Construction $120M Corporate/Commercial and Institutional business. Falla brings to bear her skills in relationship and visibility building, technical writing, and client service. She serves on the Board of the AGC-MA and CoreNet Global New England. She chairs the AGC-MA's Building Women in Construction Committee, sits on the North Atlantic Regional Council for the Society of College and University Planners, and is the Host of IFMA Boston's FM Forward Podcast. Falla is currently working on her book, My Life in Sawdust: How to make a million in 10 flips. Track here adventures at: www.questforthenest.com