February 25, 2016 -

2:00pm

to

3:00pm
All webinar times are in ET
Member Price: FREE
Non Member Price: FREE
Summary:
Retention of your best employees is especially crucial in today's recruitment climate. When one of them leaves, there is no guarantee you can replace them in a timely manner. The number one reason employees say they began thinking of leaving their position is "disrespect." Bullying tactics are the height of disrespect. Retaining toxic employees and bullies has a number of costs; one of them is the loss of positive, ethical employees. Bullies target these individuals because they speak up and promote positive change. The other is lost productivity. Sign up for our webinar "Toxic Employees and Bullies; what are they costing you?" and learn more about why companies put up with the manipulation, abuse and intimidation tactics commonly used by toxic employees. Learn why supervisors and human resources don't DO something about it? Workplace power dynamics are complicated. Learn how they get a foothold and how supervisors and others are neutralized. The solution is to define a positive culture and begin to shift the workplace. These negative employees can be terminated but it will take some preparation and a strategic approach. 
Learning Objectives: 
• Understand the destructive social dynamics that develop among the coworkers of negative, toxic employees and bullies;
• Understand both the reasons why supervisors have difficulties dealing effectively with them and the consequences of doing nothing to address this behavior;
• Understand the importance of positive culture and strong employee engagement;
• Learn about developing the strategic approach needed to shift the culture to a more positive standard; 
Speaker: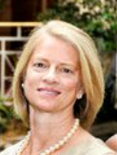 Suzanne V. Benoit
Principal Consultant of Benoit Consulting
Also, Director of Human Resources at Wright-Ryan Construction
Suzanne Benoit, LCSW, SPHR, is author, speaker and consultant. Ms. Benoit provides HR consultation to companies and HR professionals; developing tools and solutions to a wide variety of employee relations problems. Workplace culture and difficult employee types are specialty areas. She has a varied background in a family business, large for-profit corporation and small business. She is often called in to help shift workplace atmosphere to a healthier standard. Striving for excellence means a no-compromise posture on workplace abuse and intimidation and creating structures that reward candor, respect and accountability. She publishes articles about how negative dynamics develop and how they can be shifted toward the positive with a strategic approach. She writes about these and other HR topics and speaks business groups offering quality technical info with humor in an interactive style. Ms. Benoit can be reached at sbenoit@benoitconsulting.com. 
Twitter: https://twitter.com/HRSociology
LinkedIn: https://www.linkedin.com/in/benoitconsulting
Blog: www.benoitcentral.com
Sponsored By:


"We have been using BirdDogHR Performance for almost a year and it has really helped to streamline the performance evaluation process. The product has allowed us to better track evaluations, ensuring that team members have the opportunity to review their performance with their managers on a regular basis. This supports our culture, which thrives on team member development on a professional and personal level."
Janel Miller, iSqFt/BidClerk
HRCI Recertification Credit: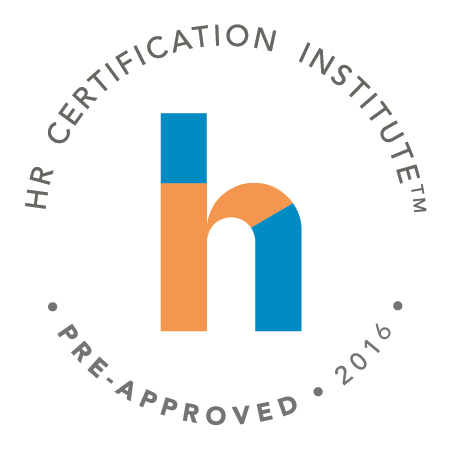 The use of this seal is not an endorsement by the HR Certification Institute of the quality of the activity.  It means that this activity has met the HR Certification Institute's criteria to be pre-approved for recertification credit.
Technology Requirements:
AGC of America uses Go-To-Meetings to conduct webinars. You will not incur any cost for using the platform. However, if you have not used this platform previously, please test your computer prior to the webinar. You may be required to download software, i.e., Java and may need administrative rights to your computer. For computer specifications, please visit http://www.gotomeeting.com/fec/online_meeting_support or contact webinars@agc.org.
AGC of America Webinar Cancellation & Refund Policy: 
If you will not be able to attend an AGC of America Webinar program for which you have already registered, you may qualify for a refund of your registration fee or be able to substitute another employee within your organization. If you cancel your registration at least ten (10) days prior to the webinar, AGC of America will provide a full refund. No refund will be provided if you do not meet this deadline, however you may transfer your registration to another employee within your organization. AGC of America will provide all registrants with a recording of the webinar and the PowerPoint slides following the program.
Any questions or changes to your registration should be made via email to meetings@agc.org(link sends e-mail).