Description:
New Build America, Buy America Act (BABA) requirements take effect on federal-aid construction projects awarded on or after October 23. These domestic iron, steel, manufactured products, and construction materials sourcing requirements will impact state or local agency-procured construction projects with one dollar of federal financing (e.g., federal-aid transportation, water and wastewater, affordable housing, broadband, etc.).
Know the rules before you bid. The last thing any contractor wants to do is rip out and replace work at their own cost because an item is not compliant.
During this webinar, widely regarded construction law firm Smith Currie Oles partners, Ronald Robey and Elysha Luken, as well as AGC of America Vice President of Government Relations, Jimmy Christianson, will:
Review the nuts and bolts of guidance from the White House Office of Management and Budget governing BABA compliance, including how different types of projects may have these requirements.
Discuss what contractors should be asking their suppliers and manufacturers.
Discuss questions contractors should be asking their owners about contractor certification of BABA-compliant items, availability and more; and
Explain the waiver process in the event an item is not domestically made, available, or within budget.
Speakers: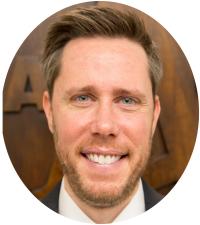 Jimmy Christianson
Vice President of Government Relations
Associated General Contractors of America
Jimmy Christianson leads the Associated General Contractors of America's government relations efforts in Washington D.C., both on Capitol Hill and in the federal agencies. In this role, he is responsible for advancing the interests of more than 27,000 construction firms utilizing a network of 89 chapters on issues including but not limited to public and private construction investment, workforce development,tax, labor, safety and health, environmental and procurement.
Prior to joining AGC, Jimmy worked as an attorney for the international law firm of K&L Gates and as a government affairs specialist for the American Road & Transportation Builders Association. Jimmy received his Bachelor of Arts degree with magna cum laude honors from the University of Pennsylvania and Juris Doctorate degree with cum laude honors from the University of Maine School of Law.  He is licensed to practice law in Virginia, Massachusetts and the District of Columbia.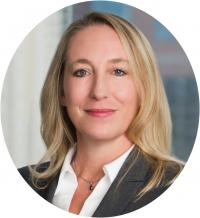 Elysha Luken
Partner
Smith, Currie & Hancock LLP
Elysha Luken is a Partner in the Fort Lauderdale office of Smith, Currie & Hancock LLP, and is a Board-Certified Construction Attorney by the Florida Bar. Elysha specializes in representing contractors, suppliers, owners, design professionals and sureties in public and private construction disputes, including bid protests, prosecuting and defending contractor claims, drafting and negotiating contracts, construction lien and bond claims, and contractor and professional licensing. As an expert in legal matters related to construction and contracting, Elysha litigates in state and federal courts and arbitration and administrative proceedings, both at the trial level and on appeal.
Elysha has extensive experience on construction projects with state and local agencies, from procurement to subcontracts to litigation, trial and appeal. This work includes prosecuting and defending over a dozen bid protests on FDOT, municipal, and utility projects with project values up to $200 million on both hard bid and competitive selection procurements. On the owner side, Elysha has prepared ITBs and assisted public agencies in procurement and public records matters. Elysha has served as project counsel for roadway contractors on FDOT projects, including preparation of subcontracts and purchase orders; compliance matters; preparing Dispute Review Board presentations; defending and prosecuting subcontractor and supplier claims; and claims preparation and litigation.
Elysha lectures frequently on construction contract drafting; legal considerations for green building and sustainable projects; and alternative project delivery, design-build and P3. Elysha writes on construction contracts and industry topics and has contributed to several construction law manuals. Elysha received her B.A. degree from the University of Florida, and her J.D. degree, magna cum laude, from Florida State University, serving as Legislative Editor and Editorial Board member for the Florida State University Law Review. Prior to joining Smith Currie, Elysha worked as a Staff Attorney at the Florida Supreme Court and held several clerkships.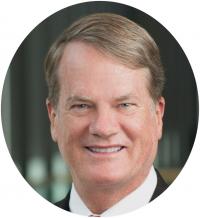 Ron Robey
Partner
Smith, Currie & Hancock LLP
Ronald G. Robey attended Centre College in Danville, Kentucky, as a National Merit Scholar.  He graduated with high distinction in the Honors Program at the University of Kentucky with a B.A. in 1974.  In 1977, Ron graduated from the University of Kentucky College of Law where he was Lead Articles Editor of the University of Kentucky Law Journal, was Order of the Coif at graduation and received special awards in Constitutional Law and in Torts. 
Ron joined Smith, Currie & Hancock LLP in 1977 and has practiced exclusively in the areas of construction law, insurance and government contracts since that time.  He is admitted to the Bars of the States of Georgia, Florida, Kentucky, Michigan, New York, and Nevada, and is admitted to numerous Federal Courts.  He is a member of the ABA Forum on Construction Law and the Public Contract Law Section. 
Ron has negotiated and drafted hundreds of construction contracts. Also, he has handled construction and insurance disputes (CGL, builders' risk, excess and reinsurance, professional liability and OPPI). The projects have included high rise condominiums, hospitals, wastewater treatment plants, prisons, casinos, highways, airports, manufacturing facilities, locks and dams, steel plants, superfund sites, power plants, office buildings, and federal government facilities. His federal government contract experiences include claims and projects involving the Corps of Engineers, Navy, Air Force, Veteran's Administration, and the FAA. He has extensive experience with small and disadvantaged business issues in the federal and state procurement systems. He also has experience with false claims in federal and in state procurement.
Webinar Recording:
Everyone who registers for an AGC webinar will receive a link with access to the audio recording and the presentation.
Technology Requirements:
AGC of America uses GoToWebinar to conduct its webinar. You will not incur any cost for using the platform. However, if you have not used this platform previously, please test your computer prior to the webinar. Prior to joining, be sure to check system requirements to avoid any connection issues. If you're having trouble connecting to your webinar, please check the GoToWebinar Support page for help.​