All webinar times are in ET
Member Price: FREE
Non Member Price: FREE
Description:
Bye-bye double-entry, wasted time, and endless data cells that might not hold the current data.

Leading construction companies are moving out of Excel and into a cloud-based project management platform. And for good reason. Listen in as Stacey Gomm from Turner Construction talks about the future of project management and why Excel can't keep up with future needs.

In this webinar, you'll walk away with a better understanding around:
The risks of Excel and how they impact your bottom line
How Excel's lack of security fails to protect your data
What to look for in an alternative solution
What can be done to protect you, your company, and your data against Excel's shortfalls
Speaker: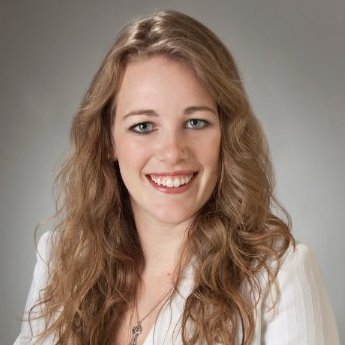 Stacey Gomm, MBA, LEED Green Associate
Superintendant
Turner Construction Company
Stacey Gomm grew up in Brewer, Maine and attended the University of Maine to study civil engineering. Upon graduating she went on earn her International MBA from Renssalear Polytechnic Institute, where she studied in Shanghai, China and interned with IBM in Rome, Italy. Stacey now works as a superintendent at Turner Construction in Boston, MA, where she manages a 250 MM in project in Kendal sq. In 2014 she was honored with the Engineering and Innovation award, one of two awards given out in the nation by Turner Construction. Her passions include company operations and community involvement, which led her to organize multiple community service projects each year in Boston and serve on the Board of Advisors for MedRhythms, Inc.
Sponsored by:

Technology Requirements:
AGC of America uses Go-To-Meetings to conduct webinars. You will not incur any cost for using the platform. However, if you have not used this platform previously, please test your computer prior to the webinar. You may be required to download software, i.e., Java and may need administrative rights to your computer. For computer specifications, please visit http://www.gotomeeting.com/fec/online_meeting_support or contact webinars@agc.org.
AGC of America Webinar Cancellation & Refund Policy:
If you will not be able to attend an AGC of America Webinar program for which you have already registered, you may qualify for a refund of your registration fee or be able to substitute another employee within your organization. If you cancel your registration at least ten (10) days prior to the webinar, AGC of America will provide a full refund. No refund will be provided if you do not meet this deadline, however you may transfer your registration to another employee within your organization. AGC of America will provide all registrants with a recording of the webinar and the PowerPoint slides following the program.
Any questions or changes to your registration should be made via email to meetings@agc.org(link sends e-mail).