Description:
Artificial Intelligence, or "AI" as it is known, has started to impact our everyday life. However, it's not necessarily new. Did you know that AI was first introduced in the 1950s? The growth of AI has been significant through the years and is only expected to become more pronounced. In fact, the AI market is projected to grow by over 30% year over year through 2030.
Is AI a technical revolution that can help humanity, or will it be our downfall?
It may be too early to draw any definitive conclusion, but as AI starts to evolve and permeate our everyday lives, this webinar will help you understand how it may affect your business, specifically how AI is affecting risk management in Construction.
From insurance carriers to construction companies and everywhere in between, our panel will evaluate several facets of the impact of AI on insurance coverage, underwriting and claims, as well as the use of ChatGPT within an organization and the possible risk/benefits of AI.
This technology is evolving quickly, and it is important to raise issues and be aware of where AI may be going and how your organization can stay ahead of any future issues.
By attending this webinar, participants will be able to:
Identify the overall impact of AI on our everyday and business lives.
Describe how Ai is being used by insurance carriers to improve efficiency and risk prediction.
Discuss how AI could affect insurance coverages moving forward and the effect it will have on underwriting all lines of coverage as well as look at potential legal issues around cyber coverage.
Sponsored by: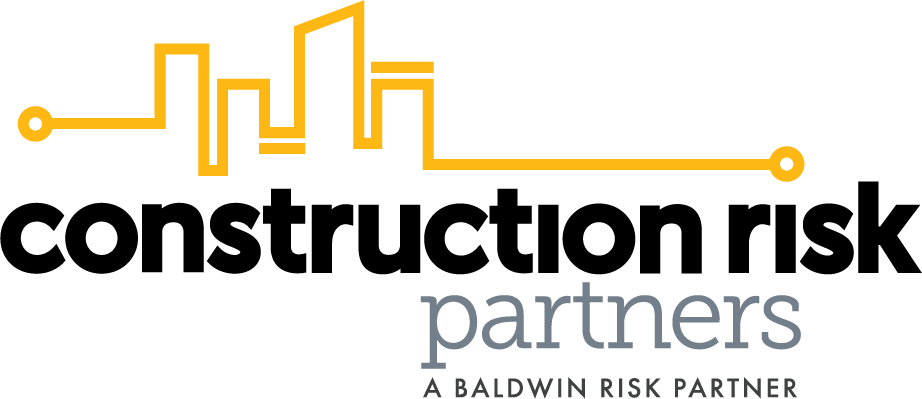 Speakers: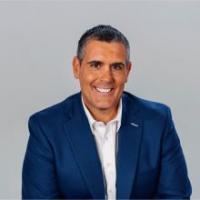 Joe Poliafico
Director
Construction Risk Partners
Joe Poliafico joined Construction Risk Partners as Director in January of 2023. His primary role is to assist with Business Development and Expansion, as well as Risk Advisory efforts across the Rocky Mountain and Midwest regions.
In his previous role, Joe was the Vice President of Global Risk and Safety for a North American leader in the commercial restoration services industry. Prior to that, Joe led both risk management and safety programs as the Vice President of Insurance and Safety for a Colorado-based heavy civil infrastructure contractor.
With 29 years of risk management experience in the construction industry, Joe has a record of assisting organizations in the profitable implementation of organizational risk and safety programs. He has extensive knowledge in risk assessment, disaster recovery planning, claims management and overall corporate risk management program design and implementation.
Joe is heavily involved with national trade associations and is a highly sought-after presenter for organizations such as the AGC, ABC, and IRMI. He is a Certified Safety Professional and a graduate of Millersville University with a degree in occupational safety and health. He also holds a Master of Business Administration from Eastern University.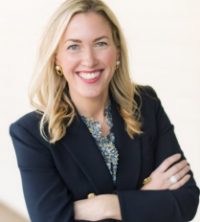 Emily Short, JD, CCIC, RPLU, CIPP/US
National Director of Cyber Product
Baldwin Risk Partners
Emily Perry Short is currently the National Director of Cyber Product at Baldwin Risk Partners regularly consulting on cyber risk management and insurance solutions across a variety of industries with a particular focus on technology, construction, venture capital, and private equity risks. Emily has been in insurance in a variety of forms since 2014, originally as a lawyer focusing on professional liability insurance defense. Her experience as both a defense attorney and a cyber and technology broker gives her a unique perspective when it comes to analyzing cyber risks for clients.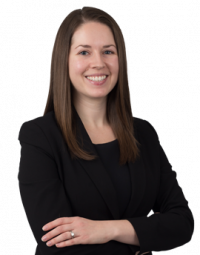 Bethany Barrese
Partner
Saxe Doernberger & Vita, P.C.
Bethany L. Barrese is a skilled insurance coverage attorney committed to providing practical advice, creative solutions, and the highest level of advocacy for policyholders. She helps clients recover on their insurance claims under a wide variety of policies, including commercial general liability, commercial property, builder's risk, professional liability, educator's legal liability, and captive policies. Bethany has extensive experience handling insurance coverage disputes arising from real estate development and construction projects. She frequently negotiates construction defect and additional insured claims on behalf of owners, architects, construction managers, and general contractors.
Bethany puts her strong oral advocacy skills to work nationwide, with a particular focus on assessing and litigating breach of contract and bad faith and unfair trade practices claims. Her litigation practice has successfully resolved coverage disputes at both the trial and appellate level. Outside of the courtroom, Bethany works with clients to review their existing insurance programs, recommend various risk management strategies, and develop innovative long-term solutions to common coverage issues. She is also actively engaged in industry outreach and enjoys speaking on insurance coverage issues. Bethany regularly publishes articles on insurance coverage issues, legislative updates, and major court decisions, particularly those that impact the mid-Atlantic and northeastern United States. Her experience includes teaching the "Insurance Litigation" course for the University of Connecticut Law School's LLM program in Insurance Law.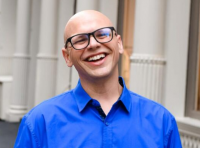 Kevin Dulaney
EVP, Global Head of Technology and Innovation
HOTWIRE
Kevin Dulaney is currently the Global Head of Technology and Innovation for Hotwire and has been at the company for over eight years. Prior to his role at Hotwire, Kevin held senior IT administrator and director roles at his previous companies including Elevated Computing, Hayes Industries Ltd., and West Plains R-7 School District. He has spent his entire professional life immersed in the world of technology and building solutions that move evolving companies forward. Kevin has had varied work experience covering every industry from construction, manufacturing, aerospace, gaming, education and media. His work has led him to work with notable clients including (but not limited to) Atari, NASA, and the NFL. He began his career with a love for technology rooted in building and fixing computers in his home as a teenager.
His unique interest evolved from a hobby into a passion that has led him to take on opportunities all around the world. Kevin takes pride in bridging the gap between technology and the magic of client experience through data, insights, and automation.
Webinar Recording:
Everyone who registers for an AGC webinar will receive a link with access to the audio recording and the presentation.
Technology Requirements:
AGC of America uses GoToWebinar to conduct its webinar. You will not incur any cost for using the platform. However, if you have not used this platform previously, please test your computer prior to the webinar. Prior to joining, be sure to check system requirements to avoid any connection issues. If you're having trouble connecting to your webinar, please check the GoToWebinar Support page for help.​