April 7, 2015 -

2:00pm

to

3:00pm
**All events are scheduled in Eastern Standard Time (EST)**
One of the most critical times in any company's existence is the transfer of power from one generation to the next.  Yet, all too often this process is done without good planning or foresight.  This lack of planning can have dire consequences for your organization's future success. Dr. Anderson will share with you the story of how they implemented a process Corna Kokosing Construction Company that is allowing them to have a successful succession plan.  This process was developed by Dr. Anderson.  He uses a 360 degree leadership assessment (The Leadership Circle Profile) to assess the level of readiness of candidates.  He will show how this 360 works in this presentation.  Dr. Anderson then uses the insights garnered from this powerful tool to develop a program tailored for each individual that utilizes a combination of one-on-one coaching, nine days of leadership training and an individual project that is designed to move the business you own forward and give that individual hands on leadership training.  This session will use examples from Corna Kokosing, to show how these powerful strategies helped them develop their next generation of leaders.  Audience members will be inspired to create their own plan for a successful succession plan.
Attendees of this webinar will be able to: 
Understand how a 360 degree leadership assessment helps in this process
Understand the role of coaching in developing leaders
Understand the role of training in developing managers
Develop an action plan for developing the leaders in their organizations
Speaker: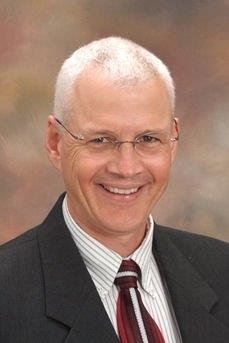 Steve Anderson, PHD
Integrated Leadership Systems
Dr. Anderson received his Bachelor of Science in agriculture from The Ohio State University in 1980.  From 1980 until 1994 he held several management positions in the agriculture and retail industries.  During this time, he obtained his Master's in Business Administration from Capital University in Columbus, Ohio.  In 1999 he obtained a Ph.D. in psychology at The Ohio State University.    Since 2001 he has run his company, Integrated Leadership Systems.  ILS is based in Columbus, Ohio and has provides leadership development services for hundreds of companies all over North America.  ILS has done consulting for many nationally recognized companies including Kokosing Construction, Igel Construction, Beaver Excavating, Husky Energy, Irving Oil, Honda, Nationwide, Ohio State University, OhioHealth, and Worthington Industries.  Dr. Anderson is the author of four books about leadership.