All webinar times are in ET
Description:
The objective of this webinar is to discuss the process of creating a world class safety culture in your company and why it's important. We will review how a systematic approach to developing a culture can assist you in creating a safety culture in your own organization. We will also discuss the value and importance of using benchmarking to improve practices and performance in safety.
After attending this webinar participants will understand:
What Proactive and Progressive Construction Companies Do To Achieve Safety Excellence
Turner's Building L.I.F.E. (Living Injury Free Every Day) Safety Culture
Leading and Lagging Indicators and how you can quantify and measure your progress
How to create a world class safety culture at your company
Speakers:
Cindy DePrater
ALCM Turner Construction Company
Cindy DePrater has 39 years of construction industry experience in Pre-construction, Operations, Safety, Loss Prevention, Environmental, and Training. Ms. DePrater is responsible for Turner's environmental, health, and safety activities worldwide and leads a staff of over 270 safety professionals. Under her direction the team ensures full compliance with Turners internal policies and guidelines, and all regulatory standards.
Ms. DePrater is responsible for analyzing the organization's critical EHS requirements, identifying issues and potential opportunities, and developing innovative solutions that are implemented by the company. She has formed strong sustainable relationships with OSHA, NIOSH, and other governmental agencies and sits on several national committees and advisory boards that influence and impact legislative action for worker health and safety.
Tom Gregg
Senior Safety Director
Turner Construction Company
Continuing Education: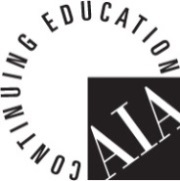 1 AIA Learning Unit (Health, Safety, Welfare) | The Associated General Contractors of America (AGC) is a Registered Provider with The American Institute of Architects Continuing Education Systems. Credit earned on completion of this program will be reported to CES Records for AIA members. Certificates of Completion for non-AIA members are available on request.
Technology Requirement:
AGC of America uses Go-To-Meetings to conduct webinars. You will not incur any cost for using the platform. However, if you have not used this platform previously, please test your computer prior to the webinar. You may be required to download software, i.e., Java and may need administrative rights to your computer. For computer specifications, please visit
http://www.gotomeeting.com/fec/online_meeting_support(link is external)
or contact
webinars@agc.org
.
AGC of America Webinar Cancellation & Refund Policy:
If you will not be able to attend an AGC of America Webinar program for which you have already registered, you may qualify for a refund of your registration fee or be able to substitute another employee within your organization. If you cancel your registration at least ten (10) days prior to the webinar, AGC of America will provide a full refund. No refund will be provided if you do not meet this deadline, however you may transfer your registration to another employee within your organization. AGC of America will provide all registrants with a recording of the webinar and the PowerPoint slides following the program.
Any questions or changes to your registration should be made via email to
meetings@agc.org
.