All WebEd times are in EST
Description:
Jointly presented with the American Bar Association Construction Forum, the Modular Building Institute and the Offsite Construction Council, this panel will cover a variety of unique commercial and legal issues in industrial, commercial and residential modular construction. These issues include the different application of building and safety codes, new concerns about contract drafting, and legal codes or doctrines that may apply to modular construction in ways different from traditional construction, including the application of the Uniform Commercial Code, products liability law, statutes of limitations and statutes of repose. The panel will also address modular construction issues relating to insurance coverage, liens and prompt payment statutes. This is not necessarily your father's stick-built job!

The presentation will also focus on the schedule and cost realities of modular construction. There are so many potential advantages to the application of modular construction in an urban environment, including increased quality control, shortened schedule, labor savings, cost savings and improved site safety. It sounds ideal – especially considering current skilled labor shortages – so what could go wrong? This panel will share their experiences with modular construction across multiple industries and discuss the consequences of when the plan goes wrong and the possible implications of building modular in urban environments.
Upon completion of this session, participants will be able to:

• Learn how modular construction can save time and money;
• Comprehend how the law governing modular construction can be surprisingly different from stick-built projects;
• Understand particular risks associated with modular construction
Speakers:
Sue Klawans
VP-Director, Operational Excellence & Planning
Gilbane Building Company


Tom Hardiman
Executive Director
Modular Building Institute


Lee Davis
Partner
Sutherland Asbill & Brennan


Continuing Education: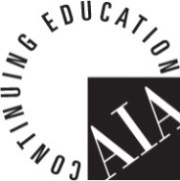 1.0 AIA Learning Unit | The Associated General Contractors of America (AGC) is a Registered Provider with The American Institute of Architects Continuing Education Systems. Credit earned on completion of this program will be reported to CES Records for AIA members. Certificates of Completion for non-AIA members are available on request.
Technology Requirements:

AGC of America uses Go-To-Meetings to conduct WebEd. You will not incur any cost for using the platform. However, if you have not used this platform previously, please test your computer prior to the WebEd. You may be required to download software, i.e., Java and may need administrative rights to your computer. For computer specifications, please visit http://www.gotomeeting.com/fec/online_meeting_support or contact webinars@agc.org.
AGC of America WebEd Cancellation & Refund Policy:
If you will not be able to attend an AGC of America WebEd program for which you have already registered, you may qualify for a refund of your registration fee or be able to substitute another employee within your organization. If you cancel your registration at least ten (10) days prior to the webinar, AGC of America will provide a full refund. No refund will be provided if you do not meet this deadline, however you may transfer your registration to another employee within your organization. AGC of America will provide all registrants with a recording of the webinar and the PowerPoint slides following the program.
Any questions or changes to your registration should be made via email to meetings@agc.org(link sends e-mail).