January 19, 2017 -

3:30pm

to

5:00pm
All WebEd times are in EST
Member Price: FREE
Non Member Price: $49
Description:
The Obama administration may be on its way out, but much of its regulatory legacy could remain intact. What pending or new regulations should be high on your construction company's radar screen in the new year? What are the chances of President-elect Trump rolling back the last eight years of regulations?
During this webinar, AGC's Regulatory Counsel Jimmy Christianson and construction law attorney Michael Branca with Peckar & Abramson will address these questions for construction contractors across the industry—whether private building, transportation, utility or federal contractors. The webinar will provide an overview of and outlook for the 2017 regulatory landscape, touching on:
The U.S. Occupational Safety and Health Administration's Silica Rule and Injury and Illness Record Keeping Rule (Impacting Employer Drug Testing Procedures);
The U.S. Department of Labor's Overtime Rule;
The U.S. Environmental Protection Agency's Waters of the United States (WOTUS) Rule and Construction General Permit for stormwater discharges;
The U.S. Department of Transportation's Local Hiring Rule, Buy America Rules, and Disadvantaged Business Enterprise Program;
The U.S. Small Business Administration's Mentor-Protégé Program and Lower Tier Small Business Subcontractor Counting Rule;
The Fair Pay and Safe Workplaces (Blacklisting) Executive Order; and
The Paid Sick Leave Executive Order
Speakers: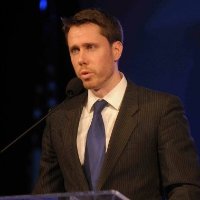 Jimmy Christianson
Regulatory Counsel
AGC of America 

Jimmy Christianson oversees AGC's federal regulatory advocacy. In this role, he works with a variety of federal regulatory entities, including but not limited to the Department of Labor, Environmental Protection Agency, the Small Business Administration and Federal Acquisition Regulation Council, among others. Before joining AGC, Jimmy worked for K&L Gates—an international law firm—and American Road and Transportation Builders Association. He received his BA with magna cum laude honors from the University of Pennsylvania and JD with cum laude honors from the University of Maine School of Law. He is licensed to practice law in Virginia, Massachusetts and the District of Columbia.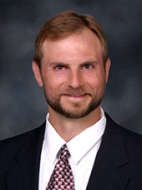 Michael Branca
Partner
Peckar & Abramson 

Michael A. Branca focuses his practice on construction and government contract law. Mr. Branca's practice includes the representation of general and prime contractors, construction managers, and other members of the construction and government contract industries. Mr. Branca has provided a wide range of services to his clients, including the review and negotiation of contract documents, contract administration support and guidance, and the preparation and litigation of bid protests and claims. Mr. Branca defends and counsels contractors with respect to claims and allegations of violations of the federal and state False Claims Acts, and also counsels clients on corporate compliance matters and conducts internal investigations regarding allegations of fraud, waste, or abuse. Mr. Branca has represented his clients in a variety of forums, including state and federal courts throughout the country, arbitration tribunals and administrative boards.

Mr. Branca has been involved with a wide variety of projects, both public and private. In the public arena, Mr. Branca has provided counsel on high profile federal health care facilities, courthouses, and military construction projects, civil works to include dam construction and remediation, rail, bridge and highway projects, and solar power facilities. In the private sector, in addition to all manner of general building projects, Mr. Branca has extensive experience providing counsel, arbitrating and litigating substantial claims on power generation facilities, including nuclear, fossil, hydroelectric, and solar. 

Mr. Branca has been recognized since 2007 as one of the leading lawyers in the field of Construction Law by Chambers USA, America's Leading Lawyers for Business. In 2007, Mr. Branca was noted as having "a niche specialty relating to federal acquisition regulations." One client reported that Mr. Branca was "very knowledgeable in how federal law applies to federal projects" and was "deemed to be a go-to lawyer for projects that involve the Navy and U.S. Army Corps of Engineers." 

Mr. Branca is the Editor of the Construction Lawyer, the flagship publication of ABA Forum on the Construction Industry. Mr. Branca is also the immediate past Chair of the Board of Governors of the Construction and Public Contract Law Section of the Virginia State Bar.
Technology Requirements: 
AGC of America uses Go-To-Meetings to conduct WebEd. You will not incur any cost for using the platform. However, if you have not used this platform previously, please test your computer prior to the WebEd. You may be required to download software, i.e., Java and may need administrative rights to your computer. For computer specifications, please visit http://www.gotomeeting.com/fec/online_meeting_support or contact webinars@agc.org.
AGC of America WebEd Cancellation & Refund Policy: 
If you will not be able to attend an AGC of America WebEd program for which you have already registered, you may qualify for a refund of your registration fee or be able to substitute another employee within your organization. If you cancel your registration at least ten (10) days prior to the webinar, AGC of America will provide a full refund. No refund will be provided if you do not meet this deadline, however you may transfer your registration to another employee within your organization. AGC of America will provide all registrants with a recording of the webinar and the PowerPoint slides following the program.
Any questions or changes to your registration should be made via email to meetings@agc.org(link sends e-mail).