November 15, 2016 -

2:00pm

to

3:00pm
All WebEd times are in EST
Member Price: FREE
Non Member Price: FREE
Description: 
Achieving client satisfaction while ensuring financial viability is a requirement for commercial contractors. This is achieved with a powerful combination of tight financial controls and integrated project management functions provided by a single solution platform. For additional productivity gains and competitive advantage, accurate and real-time data is delivered at the fingertips of high-level executives, field project managers, financial and accounting personnel.
Join our webinar presentation to learn how you can:
       Facilitate the exchange of financial and project management data
       Synchronize all aspects of your business
       Drive competitive advantage with business analytics
       Ensure real-time communication among all key stakeholders with email integration
       Standardize and automate daily workflows
       Improve productivity and increase effectiveness with simple integrated functions
Join our demonstration to learn how you can achieve all this with one solution platform powered by mobile, cloud-based and browser-based web technologies.
Speaker: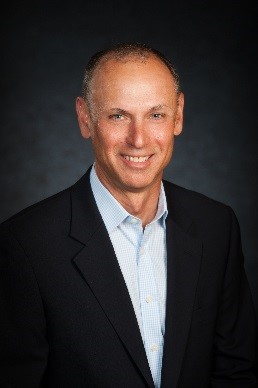 Steven Gross
VP of Client Solutions
Computer Guidance Corporation
Steven Gross is responsible for leading initiatives designed to maximize the effectiveness and utilization of Computer Guidance software applications at customer environments. As the Vice President of Client Solutions, Steven's focus is on assisting Computer Guidance customers in realizing the highest levels of ROI from the Computer Guidance eCMS enterprise resource planning solution by delivering expert review and analysis of system usage, gap analysis and best practices consulting. Steven has over 20 years of experience working with and advising construction companies on successfully implementing accounting and project management systems. Steven was responsible for the initial development and leadership of the Professional Services organization at Computer Guidance, and has served in a number of management and sales positions throughout his career at Computer Guidance. Steven holds a BS degree in Business Information Systems from Illinois State University.
Sponsored By: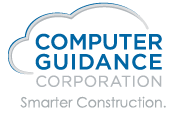 Technology Requirements: 

AGC of America uses Go-To-Meetings to conduct WebEd. You will not incur any cost for using the platform. However, if you have not used this platform previously, please test your computer prior to the WebEd. You may be required to download software, i.e., Java and may need administrative rights to your computer. For computer specifications, please visit http://www.gotomeeting.com/fec/online_meeting_support or contact webinars@agc.org.
AGC of America WebEd Cancellation & Refund Policy: 
If you will not be able to attend an AGC of America WebEd program for which you have already registered, you may qualify for a refund of your registration fee or be able to substitute another employee within your organization. If you cancel your registration at least ten (10) days prior to the webinar, AGC of America will provide a full refund. No refund will be provided if you do not meet this deadline, however you may transfer your registration to another employee within your organization. AGC of America will provide all registrants with a recording of the webinar and the PowerPoint slides following the program.
Any questions or changes to your registration should be made via email to meetings@agc.org.