Description:
Tired of the contractual, risk management approach to project delivery? There is a better way! Construction Managers and General Contractors are responsible for the whole project – not just the construction outcome – so why not engage the team at every point in the journey? Join renowned lean expert and consultant Klaus Lemke and O'Shea Builders' lean practitioner Harry Schmidt as they share and discuss the application and results of O'Shea's Committed Team Delivery – a win, win, win proposition for owners, design & trade partners!
Speakers: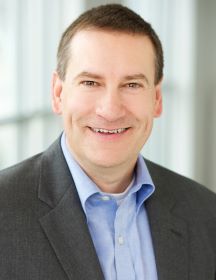 Klaus Lemke

Klaus Lemke is a thought leader in the building industry. His consulting company, LeanProject, is the premier partner for those who want to advance their organizations through continuous improvement, respect for people, and commitment-based management. 
​
Klaus started his career as a structural engineer and EPC project manager in the petroleum industry, where he first learned about Deming's Total Quality Management, partnering and continuous improvement. Switching to general contracting in 1996, Klaus was disappointed with the disconnected, siloed nature of the AEC industry and began looking for a better way. Klaus connected with Greg Howell in 2005 and began applying lean techniques in his own company.
​
Using a humble coaching style while maintaining high expectations for his clients, Klaus goes beyond the mechanical, process-oriented side of lean and leverages the human nature behind successful teams and cultural transformation. His ability to connect with people at all levels keeps him in high demand as a speaker, trainer, coach and change agent for his clients.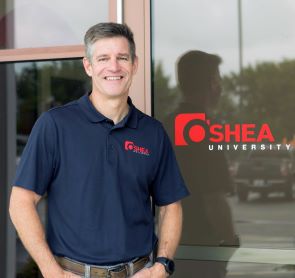 Harry Schmidt

Harry Schmidt is a business professional with a diverse background.  Harry started his career as a fighter pilot in the U.S. Navy and his affinity toward operational excellence and continuous improvement helped him graduate from the Navy Fighter Weapons School (TOPGUN) and later led to his success as a TOPGUN instructor.  After retiring from active duty, Harry embarked on a career in the construction industry on the owner side.  He led and managed over $500M in construction over a 7 year period.  During this time, Harry learned about many lean and integrated approaches to project delivery.  In 2019, Harry joined the O'Shea Builders' team as Director of Business Strategies.  His unique perspective and experience from the owner side of the industry has been insightful for the development and improvement of many of O'Shea's key work processes and service offerings.  Harry has also been instrumental in the implementation and success of O'Shea's lean journey.
Continuing Education:
Continuing Education Offered:


1.0 CM-Lean CE Credit | AGC of America recognizes this WebEd as qualifying for continuing education hours towards the renewal of AGC's Certificate of Management-Lean Construction (CM-Lean). Attendees may earn up to 1.0 hour of CE Credit by attending this webinar.
WebEd Recording:
Everyone who registers for an AGC WebEd will receive a link with access to the audio recording and the presentation.
Technology Requirements:
AGC of America uses GoToWebinar to conduct its WebEd. You will not incur any cost for using the platform. However, if you have not used this platform previously, please test your computer prior to the WebEd. Prior to joining, be sure to check system requirements to avoid any connection issues. If you're having trouble connecting to your webinar please check the GoToWebinar Support page for help.