All WebEd times are in EST
Member Price: FREE
Non Member Price: FREE
Description:
Join AGC and Athenium Analytics to discuss why weather risk management should be an important part of your construction planning process. Mike Bennett, VP of Sales and Product Strategies at Athenium Analytics (and former meteorologist), will discuss the impact of weather on construction projects and demo the new GaugeConstruction tool designed to help you plan with confidence. GaugeConstruction was developed in conjunction with several industry partners and provides the first online tool dedicated to construction-based weather management, forecasting and analytics. Learn how GaugeConstruction can help you predict lost weather days, create hyper-local weather reports and protect your bottom line from unexpected weather delays.
AGC Members receive an exclusive 30% discount on GaugeConstruction
Learn More: https://www.agc.org/athenium-analytics
Speaker: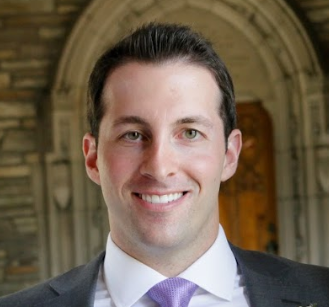 Mike Bennett
VP of Sales and Product Strategies
Athenium Analytics

Mike is the VP of Sales at Athenium Analytics. In his time with the company, he has managed strategic accounts of the company's largest customers and investors; worked closely with the product and tech teams to shape the direction of current and future products, including the development of GaugeConstruction; and spent time in sales and business development to help spearhead the growth of Athenium Analytics into new industries including construction. A graduate of Cornell University, Mike's background is in meteorology and data. He previously worked as a broadcast meteorologist in Florida and New York
WebEd Recording:
Everyone who registers for an AGC WebEd will receive a link with access to the audio recording and the presentation.
Technology Requirements:
AGC of America uses Go-To-Meetings to conduct WebEd. You will not incur any cost for using the platform. However, if you have not used this platform previously, please test your computer prior to the WebEd. You may be required to download software, i.e., Java and may need administrative rights to your computer. For computer specifications, please visit https://www.gotomeeting.com/meeting/online-meeting-support or contact webinars@agc.org.