All WebEd times are in EDT
Member Price: FREE
Non Member Price: FREE

Description:
This series by the BIMForum Reality Capture Taskforce will address what owners and their teams need to understand about reality capture when requesting proposals from reality capture providers. It will go through the complete scope of reality capture topics, including pre-mobilization, mobilization, field work, registration processing, delivery of point cloud data, and "Scan-to-BIM Modeling". It will share lessons learned from planning and scoping projects as large as an eight million square foot laser scan project to as small as a one-hour mechanical room scan and everything in between.
Reality capture includes laser scanning among other forms of measurement for as-built documentation. Common tools and equipment used for reality capture include but are not limited to laser scanners, robotic total stations, along with tablets, and point layout tools.
The session will introduce specifications developed by the BIMForum Reality Capture Taskforce. The specification serves as a reference or guideline that enables professionals in the Architectural, Engineering, Construction, Owner, and Facility Management (AECO-FM) Industry to specify how to use reality capture to represent and document existing conditions.

Learning Outcomes:
Define reality capture.
Discuss how pre-mobilization and field work conditions effect scoping reality capture.
Discuss some of the common tools and equipment used for reality capture.
Explain the process for requesting and reviewing proposals for reality capture.
Speaker: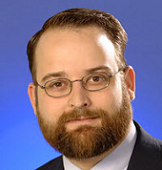 Will Ikerd
Principal
IKERD
Mr. Will Ikerd, P.E. (TX) is principal at IKERD, a firm that specializes in consulting for attorneys, owners, architects, engineers, general contractors, and trade contractors. The firm focuses in the areas of engineering, Virtual Design and Construction (VDC) and Building Information Modeling (BIM). He serves as an expert consultant in design and construction litigation cases involving BIM and VDC processes. Mr. Ikerd is on the board of directors of the BIMForum and has served on Level Of Development (LOD) Specification since its inception. He is noted as the originally authored the LOD 350 definition that as ratified in the 2013 specification. Additionally, he chairs the BIMForum BIM Execution Plans (BxP) taskforce. He has won the "Best Speaker" award twice from the International Structures Congress, Structural Engineering Magazine's "Top 10 Leaders in Structural Engineering", Glass Magazine's, "Top 30 under 40", and Building Design & Construction's "Top 40 Under 40". He graduated with his bachelor's in civil engineering and masters in structural engineering in the mid-nineties from Washington University in St. Louis with a focus on 3D parametric modeling.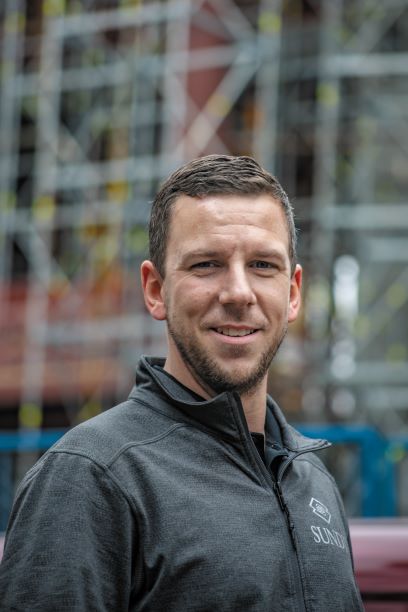 Mark Epstein
Sr. VDC & BIM Manager
Sundt Construction

With a dual Masters in architecture and construction management at Washington University in St. Louis, Mark had the unique opportunity to travel and experience design and building cultures in far and wide. He started his career as a project engineer for two years with mid-size contractor back at home in St. Louis work on a $300M airport renovation.
With design hours required for his architects license Mark then moved to Austin, TX where he worked with a renowned residential architect and then with Gensler on a wide range of projects spanning from a fleet of casual restaurants, $100M high rises and yet another $400M airport expansion. There he learned a lot about building technology and learned how to coordinate through BIM with design consultants and (or so he thought!) to coordinate with builders.
CE Credits Offered:

1.0 CM-BIM CE Credit | AGC of America recognizes this WebEd as qualifying for continuing education hours towards the renewal of AGC's Certificate of Management-Building Information Modeling (CM-BIM). Attendees may earn up to 1.0 hour of CE Credit by attending this webinar.


WebEd Recording:
Everyone who registers for an AGC WebEd will receive a link with access to the audio recording and the presentation.
Technology Requirements:
AGC of America uses Go-To-Meetings to conduct WebEd. You will not incur any cost for using the platform. However, if you have not used this platform previously, please test your computer prior to the WebEd. You may be required to download software, i.e., Java and may need administrative rights to your computer. For computer specifications, please visit https://www.gotomeeting.com/meeting/online-meeting-support or contact webinars@agc.org.