All WebEd times are in EST
Member Price: FREE
Non Member Price: $49
Description:
Federal agencies now mandate minimum cybersecurity requirements for companies that do business with the federal government. Federal agencies now require federal contractors to implement new security control requirements and ensure sensitive federal information remains confidential when stored in any nonfederal electronic system. It began in 2016 with FAR 52.204-21 (Basic Safeguarding of Covered Contractor Information Systems). It continues with DFARS 252.204-7012 (Safeguarding Covered Defense Information & Cyber Incident Reporting), which becomes mandatory for all Department of Defense contracts beginning December 31, 2017.
This presentation will give an overview of the new cybersecurity requirements for contractors who contract with the Department of Defense and other federal agencies, highlight the FAR and DFARS provisions that give this new rule teeth, and explore the potential impacts of compliance failure for federal contractors.
Please join AGC's Director of the Federal and Heavy Construction Division Jordan Howard, and Fox Rothschild's Reggie Jones for an overview on:
• Basic components and understanding of the final rule,
• Potential impact to current and future federal contractors, and
• Steps federal contractors need to take to become compliant.
Speaker:

Reggie Jones
Partner, Chair of Federal Government Contracts & Procurement Practice Group
Fox Rothschild LLP
Reggie is the Office Managing Partner of the Washington, DC office and the Chair of the firm's Federal Government Contracts and Procurement Practice Group. He has a well-established commercial and federal litigation practice with a focus on large, complex claims prosecution and defense, litigation and alternative dispute resolution. Reggie's clients include national and international corporations, including defense contractors and suppliers, design and engineering firms, construction managers and large specialty trade contractors.
Reggie litigates bid protests, claims and disputes before the Government Accountability Office (GAO), the various Boards of Contract Appeals, and the U.S. Court of Federal Claims. He represents clients in connection with claims and performance disputes, including terminations, past performance evaluation challenges, DCAA/DCMA audits and investigations, Organizational Conflicts of Interest (OCI), Rights in Data challenges, and suspension and debarment proceedings. Reggie regularly works to resolve complex and sensitive matters with the counsel with the Department of Justice (DoJ), the Department of Defense (DoD), the U.S. Army Corps of Engineers (USACE), the Naval Facilities Engineering Command (NAVFAC), the General Services Administration (GSA), the Small Business Administration (SBA), and the Environmental Protection Agency (EPA).
Moderator: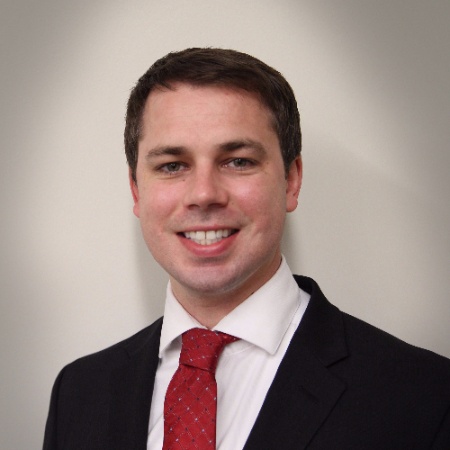 Jordan Howard
Director, Federal and Heavy Construction
Associated General Contractors of America
Everyone who registers for an AGC WebEd will receive a link with access to the audio recording and the presentation.
Technology Requirements:
AGC of America uses Go-To-Meetings to conduct WebEd. You will not incur any cost for using the platform. However, if you have not used this platform previously, please test your computer prior to the WebEd. You may be required to download software, i.e., Java and may need administrative rights to your computer. For computer specifications, please visit https://www.gotomeeting.com/meeting/online-meeting-support or contact webinars@agc.org.
AGC of America WebEd Cancellation & Refund Policy:
If you will not be able to attend an AGC of America WebEd program for which you have already registered, you may qualify for a refund of your registration fee or be able to substitute another employee within your organization. If you cancel your registration at least ten (10) days prior to the webinar, AGC of America will provide a full refund. No refund will be provided if you do not meet this deadline, however you may transfer your registration to another employee within your organization. AGC of America will provide all registrants with a recording of the webinar and the PowerPoint slides following the program.
Any questions or changes to your registration should be made via email to meetings@agc.org(link sends e-mail).