All WebEd times are in EDT
Member Price: FREE
Non Member Price: FREE
Description:

The construction industry has been generally slow to adapt new technology, but in recent years we are seeing a huge wave in innovations and technological "tools for the toolbox".
Contractors are seeking better ways to improve processes and profitability, during more complex challenges and increasing market demands. At the same time, a whole generation of digital natives has emerged into the industry trained in technology, collaborating with more seasoned digital immigrants. This technological culture divide is posing challenges that we have never faced in the history of the industry. How do we see the gifts of each and merge the two?
To keep up, let alone compete, how do these diverse teams manage the work, let alone the project outcomes and business impact with these new technologies? This webinar will cover the crucial role of technology in managing your jobsite--from planning and scheduling, to risk and cost management, to attracting and retaining talent with modern tools.
You'll hear how technology, when maximized and utilized as the "hub of the project", enables you to:
• Manage and maintain your project schedule deliverables
• Manage the course of work and chart plans for productivity
• Compete for talent and attract new recruits that are fluent in technology
• Implement incremental improvements in project controls, schedule, cost and risk mitigation

Speaker: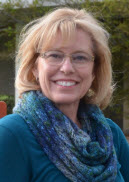 Christi Banks
Adjunct lecturer, Department of Construction Management
Lyles College of Engineering, California State University, Fresno

Christi Banks is an adjunct lecturer in the Department of Construction Management in the Lyles College of Engineering at California State University, Fresno. Christi holds a Master of Science from Creighton University School of Law in Negotiation and Dispute Resolution and a Bachelor of Science from California State University, Fresno in Civil Engineering with a Construction Management Emphasis. Christi currently teaches courses in Contracts and Construction Planning, Construction Scheduling, and Construction Project Controls. In addition to work in academia, Christi is the principal owner of a project controls and dispute resolution practice in the construction industry, since 2002.
Christi has over 25 years of experience in the construction industry as a project controls consultant and claims consultant, on both private and public works projects, throughout the Western Region. Christi's industry experience has involved numerous entities in the construction industry including attorneys, owners, construction managers and high-end contractors providing engineering and project controls services. Christi's expertise lies in project scheduling and job site management working on multi-million and billion dollar projects in both the private and public works sectors. Her public works experience includes heavy and light rail projects, bus and rail maintenance facilities, transportation and highway capital projects, prisons, and public / private schools. Her private experience includes high-rise commercial office buildings, university educational and research facilities, bio-pharmaceutical facilities, semiconductor facilities, churches and high-end residential homes. Christi specializes in the following software applications: Procore, MS Project and Oracle P6. Christi has served as a trainer and speaker in the areas of baseline development, schedule maintenance, document control and jobsite management, and claims prevention for contractors, schedulers, owners and architects.

Sponsored By:


Procore Technologies is an AGC Capstone Supporter. Learn more about AGC Capstone Supporters at www.agc.org/capstone.
WebEd Recording:
Everyone who registers for an AGC WebEd will receive a link with access to the audio recording and the presentation.
Technology Requirements:
AGC of America uses Go-To-Meetings to conduct WebEd. You will not incur any cost for using the platform. However, if you have not used this platform previously, please test your computer prior to the WebEd. You may be required to download software, i.e., Java and may need administrative rights to your computer. For computer specifications, please visit https://www.gotomeeting.com/meeting/online-meeting-support or contact webinars@agc.org.