All WebEd times are in EST
Member Price: FREE
Non Member Price: $49
Description:
The most far-reaching tax reform legislation since 1986 is speeding through Congress. No matter what your construction market—public or private—or construction firm—c-corporation, s-corporation, LLC, LLP, or partnership—the passage of this legislation will have an impact on you.
During this webinar, AGC's lead infrastructure and tax lobbyists on Capitol Hill—Sean O'Neill and Matt Turkstra— and Chief Economist Ken Simonson will discuss:
The latest updates on what's in and what's out of the tax reform legislation;
The likelihood of its becoming law and, if so, when it would take effect;
What this could mean for your construction business—no matter the type, c-corp, s-corp, LLC, partnership or so forth;
What this could mean for your construction marketplace—public or private; and
How AGC is advocating for your business and what you can do to help shape this critical legislation.
Speakers: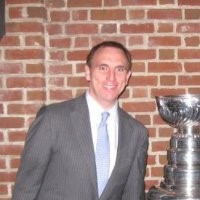 Sean O'Neill
Senior Director, Congressional Relations/Infrastructure Advancement
Associate General Contractors of America
Sean O'Neill is AGC's Senior Director of Congressional Relations and Infrastructure Advancement. In this position, Sean is AGC's lead lobbyist on infrastructure policy, funding and financing issues on Capitol Hill and at federal agencies. His infrastructure portfolio includes, but is not limited to, surface transportation, water infrastructure, innovative financing, air quality issues, energy and federal construction programs.
Prior to joining AGC, Sean served in both the Executive Branch and on Capitol Hill at high levels. During the George W. Bush administration, Sean served as Special Assistant to then-U.S. Secretary of Labor Elaine Chao, who today serves as the Secretary of the U.S. Department of Transportation under President Trump. In that role, Sean was the senior strategic advisor and liaison to organized labor for Secretary Chao. He also worked in the House of Representatives as Chief of Staff to Rep. John Sweeney (R-NY). Sean is a graduate of State University of New York at Cortland.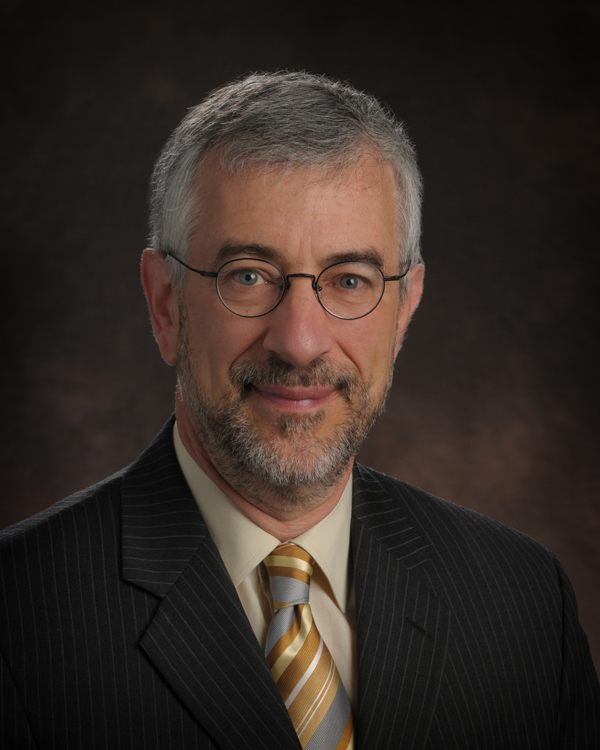 Ken Simonson
Chief Economist
Associated General Contractors of America
Ken Simonson has been the chief economist of the Associated General Contractors of America, the leading trade association for the construction industry, since 2001. His weekly summary of economic news relevant to construction, The Data DIGest, goes to 47,000 subscribers. He is a Fellow and past president of the National Association for Business Economics, the professional organization for individuals who use economics in their work. Currently, he serves as an appointed member of the Census Scientific Advisory Committee and the Bureau of Labor Statistics' Data Users Advisory Committee. Ken has 40 years of experience analyzing, advocating and communicating about economic and tax issues. He received a BA in economics from the University of Chicago and an MA in economics from Northwestern University.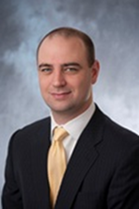 Matt Turkstra
Director, Congressional Relations, Tax, Fiscal Affairs, & Accounting
Associated General Contractors of America
Matthew Turkstra is AGC's Director of Congressional Relations, Tax, Fiscal Affairs and Accounting. In this role, he oversees AGC's tax and finance advocacy efforts on Capitol Hill and in the Executive Branch. He analyzes tax legislation and other legislation with revenue-raising provisions and routinely meets with members of Congress and their staff, the administration, and regulatory agencies to promote AGC's policy priorities. Turkstra also has extensive background on federal tax, health care budget, and financial services policy, as well as experience with education, and labor issues.
Previously, Matt worked for the National Federation of Independent Business (NFIB) as Manager of Legislative affairs focusing on tax and fiscal issues. There, among other things, Matt led the Family Business Estate Tax Coalition, a coalition of over 60 trade associations representing family-owned businesses committed to reducing, and eventually eliminating the estate tax.
He additionally has served on Capitol Hill as the Legislative Director for Representative Nan Hayworth(R-NY), overseeing the Congresswoman's legislative agenda and focusing on her tax and health care initiatives. Prior to his time with Rep. Hayworth, he was the Senior Legislative Assistant for Representative Scott Garrett (R-NJ) where he was the Congressman's primary staffer for the Budget Committee. Before that, Matt served as the Senior Committee Clerk at the House Committee on Ways & Means, overseeing the Committee's hearings and markups.
A proud native of New Jersey, Matt graduated from Gettysburg College in 2002, and has worked in Washington, D.C. since 2004.
WebEd Recording:
Everyone who registers for an AGC WebEd will receive a link with access to the audio recording and the presentation.
AGC of America uses Go-To-Meetings to conduct WebEd. You will not incur any cost for using the platform. However, if you have not used this platform previously, please test your computer prior to the WebEd. You may be required to download software, i.e., Java and may need administrative rights to your computer. For computer specifications, please visit https://www.gotomeeting.com/meeting/online-meeting-support or contact webinars@agc.org.
AGC of America WebEd Cancellation & Refund Policy:
If you will not be able to attend an AGC of America WebEd program for which you have already registered, you may qualify for a refund of your registration fee or be able to substitute another employee within your organization. If you cancel your registration at least ten (10) days prior to the webinar, AGC of America will provide a full refund. No refund will be provided if you do not meet this deadline, however you may transfer your registration to another employee within your organization. AGC of America will provide all registrants with a recording of the webinar and the PowerPoint slides following the program.
Any questions or changes to your registration should be made via email to meetings@agc.org(link sends e-mail).