All WebEd times are in EST
Member Price: FREE
Non Member Price: FREE
Description:
These days, almost every project team creates BIM Execution Plans (BxP) as a standard practice. But many BIM leaders still struggle to keep the team on track. What's the missing link?
Successful BIM leaders make data the foundation for both BIM planning and BIM delivery. Model element classification and BIM data validation can give the team a common BIM language and make data requirements crystal clear. Because these processes have an enormous impact on design, bidding, and pre-con phases of your projects, they can make the difference between your BxP driving efficient collaboration or being just another document.
Join industry veterans AJ Bridwell, BIM Data Expert and Strategist at Invicara, and Will Ikerd, Principal at IKERD Engineering, for a webinar as they discuss and share stories based on their many years of experience working with clients, processes, and BIM.
Learning Objectives:
What is a BxP
Why BIM data validation is an essential part of the BxP
Why classifying model data is an essential part of the BxP
How to classify and validate model data
Speakers: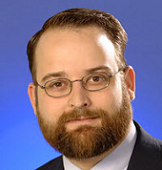 Will Ikerd
Principal
IKERD
Mr. Will Ikerd, P.E. (TX) is principal at IKERD, a firm that specializes in consulting for attorneys, owners, architects, engineers, general contractors, and trade contractors. The firm focuses in the areas of engineering, Virtual Design and Construction (VDC) and Building Information Modeling (BIM). He serves as an expert consultant in design and construction litigation cases involving BIM and VDC processes. Mr. Ikerd is on the board of directors of the BIMForum and has served on Level Of Development (LOD) Specification since its inception. He is noted as the originally authored the LOD 350 definition that as ratified in the 2013 specification. Additionally, he chairs the BIMForum BIM Execution Plans (BxP) taskforce. He has won the "Best Speaker" award twice from the International Structures Congress, Structural Engineering Magazine's "Top 10 Leaders in Structural Engineering", Glass Magazine's, "Top 30 under 40", and Building Design & Construction's "Top 40 Under 40". He graduated with his bachelor's in civil engineering and masters in structural engineering in the mid-nineties from Washington University in St. Louis with a focus on 3D parametric modeling.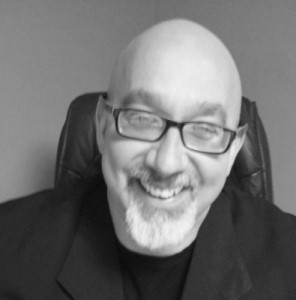 AJ Bridwell
BIM Data Expert & Strategist
Invicara

For more than 20 years, AJ has practiced and helped define the principles of Building Information Modeling (BIM) – starting with Intergraph PDS to today's more modern BIM authoring platforms.
As a BIM data expert and strategist at Invicara, AJ helps AEC clients identify best practices and areas for improvement in their BIM workflows. He works with clients to pinpoint BIM data challenges and align Invicara's capabilities to the client's needs.
Prior to Invicara, AJ was the product development manager for YouBIM, a cloud-based facility management solution that leveraged both geometry and data from multiple BIM platforms. The hosted geometry and extended data could then be connected to other Facility management platforms such as IBM Maximo, ARCHIBUS or other tools.
Other experience includes a virtual construction manager role for the largest single BIM project for the US Department of Defense, a 2.2 million square foot office complex that was fully modeled in BIM to LOD 500. The building data was directly ported from BIM to operations and maintenance platforms. AJ brings a global perspective on BIM - having worked on projects and implemented BIM practices in over 20 countries.
CE Credits Offered:

1.0 CM-BIM CE Credit | AGC of America recognizes this WebEd as qualifying for continuing education hours towards the renewal of AGC's Certificate of Management-Building Information Modeling (CM-BIM). Attendees may earn up to 1.0 hour of CE Credit by attending this webinar.

1.0 AIA Learning Unit | The Associated General Contractors of America (AGC) is a Registered Provider with The American Institute of Architects Continuing Education Systems. Credit earned on completion of this program will be reported to CES Records for AIA members. Certificates of Completion for non-AIA members are available on request.
WebEd Recording:
Everyone who registers for an AGC WebEd will receive a link with access to the audio recording and the presentation.
Technology Requirements:
AGC of America uses Go-To-Meetings to conduct WebEd. You will not incur any cost for using the platform. However, if you have not used this platform previously, please test your computer prior to the WebEd. You may be required to download software, i.e., Java and may need administrative rights to your computer. For computer specifications, please visit https://www.gotomeeting.com/meeting/online-meeting-support or contact webinars@agc.org.
AGC of America WebEd Cancellation & Refund Policy:
If you will not be able to attend an AGC of America WebEd program for which you have already registered, you may qualify for a refund of your registration fee or be able to substitute another employee within your organization. If you cancel your registration at least ten (10) days prior to the webinar, AGC of America will provide a full refund. No refund will be provided if you do not meet this deadline, however you may transfer your registration to another employee within your organization. AGC of America will provide all registrants with a recording of the webinar and the PowerPoint slides following the program.
Any questions or changes to your registration should be made via email to meetings@agc.org.