Description:
Litigation finance, the non-recourse funding of the cost of pursuing a legal claim by a third-party – win or lose – is a multi-billion-dollar global industry which has come of age over the past 20 years. It now provides a reliable financial tool and risk management option for the US construction industry from mediation through arbitration or jury trial - for single claims, claim portfolios, and for joint venture claims from $10-15,000,000 and up. The goal of litigation finance is to provide both liquidity and 'budgeting certainty' for a claimant's finance and legal departments in order to pursue worthy claims.
Learning Objectives:
Discuss why litigation finance may be an option to pursue a claim during COVID-19 and beyond.
Explain the core elements and math of litigation finance.
Identify how the claimant should expect the funder to work on a fully confidential and 'arm's length' basis with the claimant's existing counsel and expert/consulting team.
Speakers:



James G. Zack, Jr.
Principal
James Jack Consulting, LLC

James is the Executive Director of Navigant's Construction Forum™ – the construction industry's global resource for thought leadership and best practices on avoidance and resolution of construction project disputes globally. He is the former Executive Director of Corporate Claims Management at Fluor Corporation; Vice President of PinnacleOne; and senior construction claims consultant at CH2M HILL, Inc. With more than 40 years' experience James is a recognized expert in mitigation, analysis and resolution or defense of construction claims.

Ernest C. Brown, P.E., Esq.
Mediator, Arbitrator, and Special Master
Earnest Brown & Company

For more than 30 years, Ernest Brown has developed a nationally recognized practice focused on the construction, government contracts and public infrastructure, aviation, insurance coverage, engineering and manufacturing, and real estate industries and the variety of legal issues facing those in that industry.

Laina Hammond Miller, Esq.
Investment Manager & Counsel
Validity Finance, LLC - Houston

As head of Validity's Houston office, Laina Hammond leverages her extensive litigation experience to partner with leading trial attorneys to help clients manage risk. Laina and her Validity team work on the cutting edge of commercial litigation funding – investing in both individual cases and law firm case portfolios. In her role, Laina handles everything from finding the right cases to structuring the financial terms of Validity's investment and monitoring the case through the course of litigation.

Douglas E. Johnston, Jr.
CEO
227, Inc.
Founder & Manager - Five Management, LLC

Litigation Support and Litigation Finance. Investigative Consultant in Banking, Lending, Private Equity, and Due Diligence. Former CEO/COO/EVP/Senior Executive in successful Commercial Banking (19 years) and Mergers & Acquisitions entities (10+ years) with daily responsibilities in Management, Finance and Operations. Numerous articles published on equity finance, lending, interest rates and precious metals.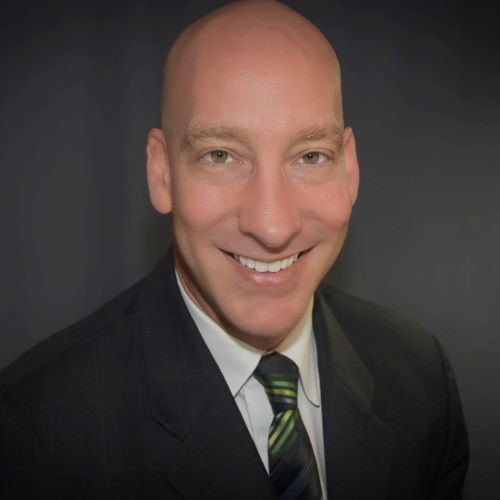 Brian Perlberg
Executive Director and Senior Counsel for ConsensusDocs
AGC of America

Brian Perlberg is Executive Director and Senior Counsel for ConsensusDocs, a coalition of 40+ construction organizations dedicated to drafting best practice construction contracts. Mr. Perlberg serves on the ABA Forum on the Construction Industry Steering Committee for the Contract Documents, National Construction Dispute Resolution Committee (NCDRC) of the Arbitration Association of America (AAA), the Advisory Board to Construction SuperConference, and WPL Publishing.
WebEd Recording:
Everyone who registers for an AGC WebEd will receive a link with access to the audio recording and the presentation.
Technology Requirements:
AGC of America uses Go-To-Meetings to conduct WebEd. You will not incur any cost for using the platform. However, if you have not used this platform previously, please test your computer prior to the WebEd. You may be required to download software, i.e., Java and may need administrative rights to your computer. For computer specifications, please visit https://www.gotomeeting.com/meeting/online-meeting-support(link is external) or contact meetings@agc.org(link sends e-mail)
AGC of America WebEd Cancellation & Refund Policy:
If you will not be able to attend an AGC of America WebEd program for which you have already registered, you may qualify for a refund of your registration fee or be able to substitute another employee within your organization. If you cancel your registration at least ten (10) days prior to the webinar, AGC of America will provide a full refund. No refund will be provided if you do not meet this deadline, however you may transfer your registration to another employee within your organization.