All WebEd times are in EST
Description:
For many lean leaders and coaches a primary concern is obtaining the full engagement of everyone on a project team in lean practices. Despite best efforts at directing people toward lean behaviors universal lean buy-in has been difficult to achieve. This webinar presents knowledge about how enthusiasm for lean can be methodically generated within project teams working in the building design and construction industry.
Lean has been defined alternatively as a set of management principles, an operations strategy, or work methodology when in reality it is a very human story from which observers have developed management principles, operations strategies and work methodologies. The lean story begins with an understanding of human nature at work, the foundation for which was set by Sakichi Toyoda and his son Kiichiro. The founders of Toyota Motor established basic practices that continue to serve as a catalyst for sustained enthusiasm for both continuous improvement and ground-breaking innovation - enthusiasm that has survived several leadership generations.
The traditional way of implementing lean practices fails to tap the holistic aspects of lean as it was developed at Toyota Motor Corporation. While a focus on behavior is understandable, and it is helpful to model actions as a matter of instruction, it is important to understand the root cause of behaviors. It is these root causes that need to be addressed if we are to generate enthusiasm.
Where we can observe enthusiasm, both at Toyota and elsewhere, we see several elements at work. These elements need to be instilled on a project team, and cultivated throughout the life of the project through daily and periodic practices. These basic practices, rooted in human nature, are identifiable and can be methodically created within project teams.
This webinar introduces a rarely told history of Toyota, an understanding of the root causes of behavior, and an outline of the elements at play when there is enthusiasm for collaborative, lean work.
Learning Objectives:

Understand the history and development of Lean philosophy
Understand the elements at play when there is enthusiasm for collaborative, lean work
Understand how to create enthusiasm for lean on a project team
Speakers: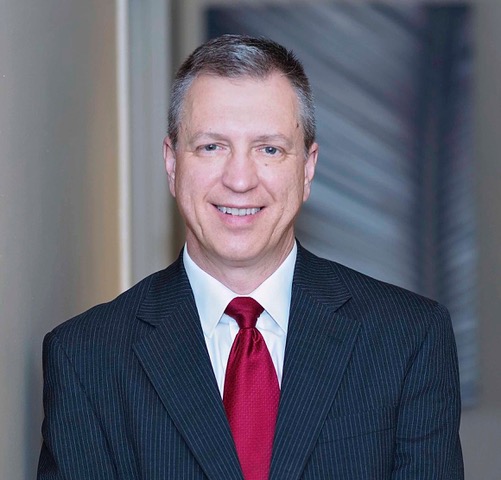 Tom Richert
Principal
Lean Project Consulting
Tom coaches lean transformations at the project team and enterprise levels, primarily for owners, architects, contractors, and suppliers in the building design and construction industry. His approach employs a combination of team-based training with hands-on simulations followed by on-the-job observations and coaching, often on a one-on-one basis.

His current focus is on helping leadership and project teams develop lean practices that align with their shared identities and core purposes. This alignment is fundamental to cultivating the mood of ambition necessary to maintain the rigor lean practices require.

Tom began his work with lean principles in 2000 while working at the Linbeck Group, a founding member of the Lean Construction Institute. He was responsible for leading the implementation of lean practices on two New England projects in 2001 and co-designed and delivered companywide lean training workshops. Previously he was the senior estimator for wastewater and water distribution public works program. His undergraduate degree in architecture is from Washington University.

He is the co-author of a paper published by the American Association of Civil Engineers on lean in transportation and has lectured on lean construction at the University of California, Berkeley, and the Wentworth Institute of Technology in Boston. He is a member of the Lean Construction Institute (LCI), as has presented work at past LCI annual conferences. He has facilitated workshops at conferences for Lean Frontiers, the Lean Enterprise Institute, and the Lean Construction Institute; and is a contributor to the Lean Enterprise Institute Lean Post.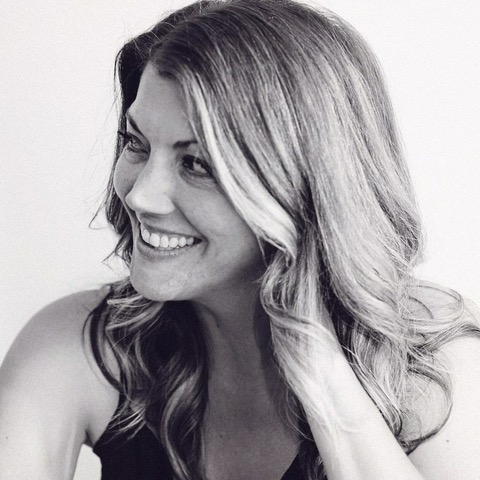 Joanna McGuffey
Founder
Unconventional Works LLC

Joanna's work focuses on workplace team morale and productivity. Through Unconventional Works, she coaches leadership teams to define and empower their company cultures. Her approach is to connect people to their enterprise's mission, allowing them to experience greater fulfillment through mindful thinking and daily contribution.

Joanna coaches and facilitates complete purpose rebranding, from vision through execution, for organizations throughout the U.S. She began her lean journey in 2016 and quickly began exploring new perspectives with the desire to help teams better understand how to lead lean transformations.

Joanna holds degrees in Fine Art and Psychology from California State University. She has over 20 years experience working with leadership teams on development, strategy, and team building. Her passion for people and art led her to found an art school, focusing specifically on serving those who ordinarily don't perform well in the standard educational system. She has presented work at past Lean Construction Institute annual conferences, and has facilitated workshops at conferences for Lean Frontiers, the Lean Enterprise Institute, and the Lean Construction Institute. She is a contributor to the Lean Enterprise Institute Lean Post.
Moderator:
Sean Graystone
Owner/Consultant
Project Leadership and Delivery, LLC

Continuing Education Offered:
Continuing Education Offered:


1.0 CM-Lean CE Credit | AGC of America recognizes this WebEd as qualifying for continuing education hours towards the renewal of AGC's Certificate of Management-Lean Construction (CM-Lean). Attendees may earn up to 1.0 hour of CE Credit by attending this webinar.
WebEd Recording:
Everyone who registers for an AGC WebEd will receive a link with access to the audio recording and the presentation.
Technology Requirements:
AGC of America uses Go-To-Meetings to conduct WebEd. You will not incur any cost for using the platform. However, if you have not used this platform previously, please test your computer prior to the WebEd. You may be required to download software, i.e., Java and may need administrative rights to your computer. For computer specifications, please visit https://www.gotomeeting.com/meeting/online-meeting-support or contact webinars@agc.org.
AGC of America WebEd Cancellation & Refund Policy:
If you will not be able to attend an AGC of America WebEd program for which you have already registered, you may qualify for a refund of your registration fee or be able to substitute another employee within your organization. If you cancel your registration at least ten (10) days prior to the webinar, AGC of America will provide a full refund. No refund will be provided if you do not meet this deadline, however you may transfer your registration to another employee within your organization. AGC of America will provide all registrants with a recording of the webinar and the PowerPoint slides following the program.
Any questions or changes to your registration should be made via email to meetings@agc.org.