September 8, 2021 -

2:00pm

to

3:00pm
Description:
We will explore trends within the construction industry around jobsite automation through tools and robotics, as well as how the industry is continuing to adopt new technology to strengthen Health and Safety on the jobsite through wearable exoskeleton technology.
Hilti in the construction industry as a leader in innovation. Discussion around three trends we face in the construction industry: Need for increased productivity, health and safety continues to be a key industry focus, and a growing labor shortage. 
New innovations in diamond drilling and diamond sawing that allow workers to semi-autonomously run complex equipment through CutAssist technology that smartly guides the tool through the application freeing the operator from manual operation. We continue our journey into jobsite automation with our first venture into robotics, the Hilti Jaibot, a semi-autonomous robot that precisely positions, drills, and marks overhead anchor points for multiple trades. 
Hilti enters a new product category, Human Augmentation with the launch of our upper body exoskeleton, the EXO-O1 overhead exoskeleton. The goal of our exoskeleton technology is to reduce muscle fatigue on the upper body, particularly in the shoulder for workers that are in an overhead work orientation for large portions of the workday. EXO-O1 is just the first product, as we look to expand our offering into other areas to support a healthier work force. 
Sponsored By:

Speakers: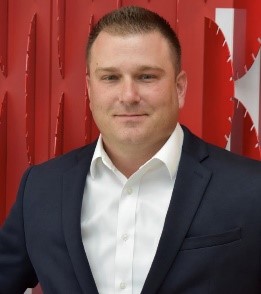 Ed Selz
Business Unit Manager
Hilti North America 
Ed Selz, Business Unit Manager – Diamond Systems at Hilti North America which provides innovative products, services, and software to the construction industry. Ed has held various roles in sales and marketing throughout his 14-year career with Hilti. Currently, he is the Business Unit Manager for the North American Diamond marketing team. The team oversees product development and testing, as well as the multi-channel sales strategy for diamond products, vacuums, and human augmentation products for the North American Market.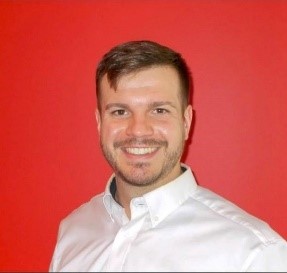 Aidan Maguire
Business Unit Manager
Hilti North America
Aidan Maguire, Business Unit Manager - Hilti North America's Measuring, Layout and Robotics technologies. He holds Bachelors and Masters degrees in Manufacturing and Mechanical Engineering from Trinity College Dublin, Ireland. Aidan has over seven years of experience in industrial marketing and sales across diverse markets in Northern Europe, North America and North Africa, and is focused on delivering innovation in construction solutions and automation to the market.
WebEd Recording: 
Everyone who registers for an AGC WebEd will receive a link with access to the audio recording and the presentation.
Technology Requirements: 
AGC of America uses GoToWebinar to conduct its WebEd. You will not incur any cost for using the platform. However, if you have not used this platform previously, please test your computer prior to the WebEd. Prior to joining, be sure to check system requirements(link is external) to avoid any connection issues. If you're having trouble connecting to your webinar please check the GoToWebinar Support (link is external) page for help.