All WebEd times are in EST
Member Price: FREE
Non Member Price: FREE
Description:
There are three types of people in the construction industry: Those who think they're already doing lean, those who really are doing lean, and those who wish everyone would shut up about it and let them get on with their work. And the one thing we all have in common is that we can't agree on what "lean construction" even means, exactly. The unfortunate truth is that middle group, those who actually have successfully implemented lean, is very, very small.
The truth is, lean is not a thing you up and do and call it done. Lean is a way of being. It's a commitment, an intentional and ongoing philosophy and process. If you're not eating, drinking, and dreaming lean, you're not practicing lean.
Understand the myths and truths of lean construction by attending this informative webcast. See how your firm can successfully commit to and implement lean practices for improved project performance.
During this live event our presenter, John Wiegand, will:
• Explore the link between the implementation of technology and successful lean programs
• Help attendees understand that implementing lean cannot be done alone, it takes the extend team to both implement and continuously improve
• Expose ways to democratize lean across all companies, both large and small
• Define what it really means to be "lean" in construction
• Demonstrate and recognize the top myths (and truths) around lean construction
CTA: Download our free guide "Getting Started with Lean Construction"
Speaker: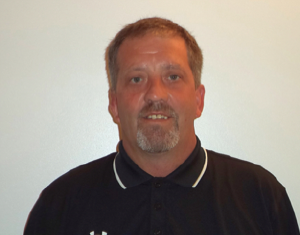 John Wiegand
BIM 360 Integration Consultant
Autodesk
With 33 years of construction supervision, John joined Autodesk to engage and coach construction customers on LEAN principles as well as commitment based planning and scheduling. John continues to assist companies by implementing principles such as MAP coordination of schedules, last planner, and pull planning- effectively helping them become more lean and resulting in better project performance. With prior roles at DPR and Whiting-Turner, John has a history of providing and implementing techniques and strategies to make collaboration a priority. When not busy helping to ensure customer success with LEAN, John has served as an advisory board member at the ABC Delmar chapter and spends his free time golfing. John has three boys, one of which is a project engineer with Whiting-Turner in Baltimore.
Sponsored By:

Continuing Education:

1.0 CM-Lean CE Credit | AGC of America recognizes this WebEd as qualifying for continuing education hours towards the renewal of AGC's Certificate of Management-Lean Construction (CM-Lean). Each hour of educational content is equal to 1.0 hour of CE credit. Attendees may earn up to 1.0 hour of CE credit by attending this WebEd.
Everyone who registers for an AGC WebEd will receive a link with access to the audio recording and the presentation.
Technology Requirements:
AGC of America uses Go-To-Meetings to conduct WebEd. You will not incur any cost for using the platform. However, if you have not used this platform previously, please test your computer prior to the WebEd. You may be required to download software, i.e., Java and may need administrative rights to your computer. For computer specifications, please visit http://www.gotomeeting.com/fec/online_meeting_support or contact webinars@agc.org.
AGC of America WebEd Cancellation & Refund Policy:
If you will not be able to attend an AGC of America WebEd program for which you have already registered, you may qualify for a refund of your registration fee or be able to substitute another employee within your organization. If you cancel your registration at least ten (10) days prior to the webinar, AGC of America will provide a full refund. No refund will be provided if you do not meet this deadline, however you may transfer your registration to another employee within your organization. AGC of America will provide all registrants with a recording of the webinar and the PowerPoint slides following the program.
Any questions or changes to your registration should be made via email to meetings@agc.org(link sends e-mail).