Description:
Countless studies and research reports from the Construction Industry Institute, the Lean Construction Institute (LCI), Dodge Data & Analytics and other organizations continue to release studies showing that most traditional projects are being delivered later and over budget. At the same time the construction industry is facing a historic workforce shortage, with 80 percent of firms reporting difficulty filling hourly craft worker positions and 56 percent of firms reporting difficulty filling salaried positions. Lean Construction and its focus on reducing waste and inefficiency, increasing early collaboration and problem-solving could be a big player in solving these on-going challenges. However, many GCs continue to resist due to lack of evidence that it can be implemented in a way that produces project satisfaction without busting the budget or eating away at profit.
In 2016, LCI in partnership with Dodge Data & Analytics sponsored an Owner outcome study titled, "Why do Projects Excel? The Business Case for Lean Project Delivery." LCI followed up their research from the Owner perspective by including designers in a study called, "Why Projects Excel-Great Design Enabled by Lean," which compared best vs. typical projects, as well as design firm-relevant metrics to establish a benchmark of performance to reveal the impact of Lean methods.
In 2021, Associated General Contractors of America (AGC) partnered with LCI and Dodge Data & Analytics to conduct research into the benefits of Lean Construction methodology on projects for the general contractor including Building/Highway/Federal/Specialty Contractors. Members from all three organizations worked together to provide the industry evidence that utilization of Lean methodology provides benefits across the board for:
Schedule
Cost
Safety
Employee Engagement
Client Satisfaction
This is the first time that research of this magnitude on Lean Construction methodology has been conducted for the general contractor, and the findings will be presented in relation to the previous two research projects by the leading organizations in the field of Lean Construction.
Speakers: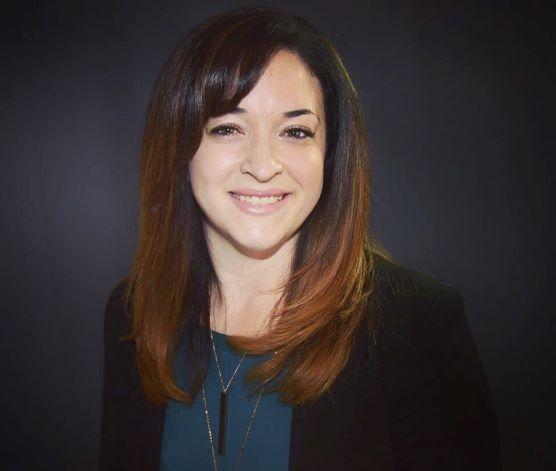 Ashley Phelps
Assistant Director of Supply Chain Management
Gilbane Building Company
Ashley Phelps is the Assistant Director of Supply Chain Management at Gilbane Building Company. With the use of Lean strategies and tactics, her focus is ensuring project teams have the capacity and capability to streamline the procurement process and enhance relationships with key business partners. Prior to her roll in Supply Chain, Ashley lead Gilbane's Advanced Planning and Scheduling department. With a background in scheduling, she coached teams on Lean planning and scheduling techniques with an emphasis on continuous improvement.
In over a decade of construction experience ranging from superintendent work to drafting, Ashley thrives on the complexities of building construction and building relationships with trade workers, owners, and architects. 
In addition to her role at Gilbane, Ashley is vice chair of AGC's Lean Forum and sits on the Board of Governors for the Associated General Contractors of America. She is also a board member for AGC's Education and Research Foundation. Ashley is currently an adjunct professor at New England Institute of Technology where she teaches Construction Delivery Methods and Lean for Construction. She received her BS degree from New England Institute of Technology and her MBA from Nichols College.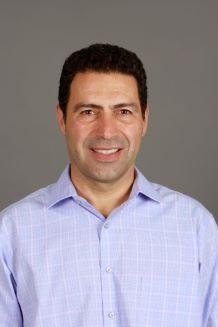 Joe Ferrucci
Vice President of Design and Coordination
F & F Mechanical Enterprises, Inc.
Joe Ferrucci is Vice President of F+F Mechanical. His primary role is the planning and supervision of 3D Modeling, BIM, and pre-fabrication strategies of all projects. Joe also oversees the company-wide implementation of technology and lean principles. He is a graduate of Catholic University in Washington, DC and Yale University, School of Architecture.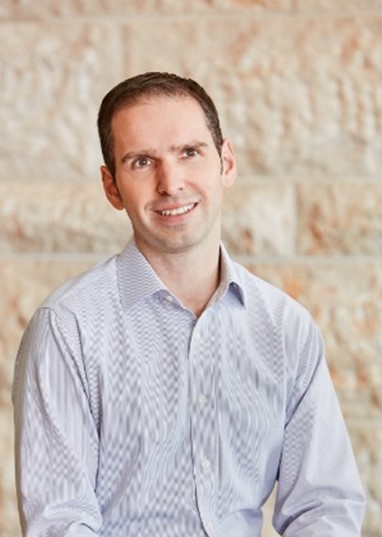 Bevan Mace, Ph.D.
National Vice President, Operations & Lean
Balfour Beatty Construction
As national vice president of operations and lean at Balfour Beatty Construction, Bevan is focused on improving and optimizing delivery of capital projects by nurturing lean thinking, innovation and knowledge sharing across the company's North American operations. With over20 years' experience and a background in operations, Bevan has led or coached teams in translating lean philosophy into practical tactics, turning over $5 billion of concepts into reality, and is a regular speaker at industry conferences.

Continuing Education:
Continuing Education Offered:


1.0 CM-Lean CE Credit | AGC of America recognizes this WebEd as qualifying for continuing education hours towards the renewal of AGC's Certificate of Management-Lean Construction (CM-Lean). Attendees may earn up to 1.0 hour of CE Credit by attending this webinar.
WebEd Recording:
Everyone who registers for an AGC WebEd will receive a link with access to the audio recording and the presentation.
Technology Requirements:
AGC of America uses GoToWebinar to conduct its WebEd. You will not incur any cost for using the platform. However, if you have not used this platform previously, please test your computer prior to the WebEd. Prior to joining, be sure to check system requirements to avoid any connection issues. If you're having trouble connecting to your webinar please check the GoToWebinar Support Page for help.