All WebEd times are in EST
Member Price: FREE
Non Member Price: $79
Description:
Elections have consequences. And, those consequences can have implications for your construction business and marketplace—public or private. What will happen to the regulatory rollback? Is Congress likely to pass broad and far-reaching infrastructure legislation in 2019? Will the odds of legislation on workforce development, immigration reform, and multiemployer pensions improve? What major construction-related ballot initiatives have passed or failed?
Less than 48 hours after the electoral dust settles, WebEd registrants will hear answers addressing these questions and more from AGC CEO Stephen Sandherr, Vice President of Government Relations Jimmy Christianson, Vice President of Congressional Relations and Infrastructure Advancement Sean O'Neill and Director of Political Affairs David Ashinoff.
Speakers: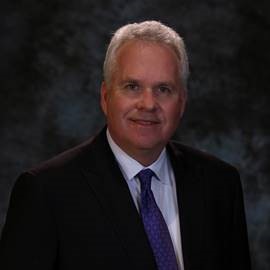 Stephen Sandherr
CEO
Associated General Contractors of America
Stephen Sandherr joined the AGC of America staff in 1984 as Assistant Director of Collective Bargaining Services. From 1986 to 1989 he served as AGC's Director of Congressional Relations. He practiced law with the firm of Thompson, Mann and Hutson in Washington, D.C., from 1989 to 1990, and served as Labor and Small Business Counsel for the National Association of Home Builders from 1990 to 1991. He rejoined AGC as Executive Director of Congressional Relations in 1991 and was promoted to Chief Executive Officer in 1997.
Currently, as Chief Executive Officer, Steve's role is to maintain relations with AGC's 92 chapters nationwide, coordinate government relations activities and enhance AGC's involvement with business coalitions. In 2006, the American Society of Association Executives cited AGC as one of nine "remarkable" associations in its landmark study, "7 Measures of Success: What Remarkable Associations Do That Others Don't." CEO Update, which tracks people in association and non-profit executive careers, listed Steve as a top CEO in 2009, and a Capitol Hill newspaper, The Hill, listed Steve as a top lobbyist for the last seven years, representing the only commercial construction industry association on the Top Lobbyists of 2009 - 2016 lists.
Steve is a 1980 graduate of the University of Scranton with a B.S. in Political Science. He earned his law degree from the Catholic University of America in 1983, and is a member of the Bar of the District of Columbia. He is a trustee of the National Building Museum in Washington.
He resides with his wife, Cynthia, in Alexandria, Virginia.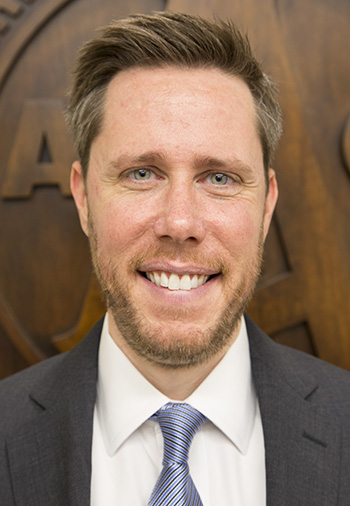 Jimmy Christianson
Vice President, Government Relations
Associated General Contractors of America
Jimmy Christianson leads the Associated General Contractors of America's government relations efforts in Washington D.C., both on Capitol Hill and at the federal regulatory and construction owner agencies. During his seven years with the association, he also served as the regulatory counsel, where he led AGC's efforts to fight against the federal regulatory onslaught of the prior Administration.
Prior to joining AGC, Jimmy worked as an attorney for the international law firm of K&L Gates and as a government affairs specialist for the American Road & Transportation Builders Association. He has also worked on several campaigns for candidates seeking seats in the U.S. Senate and U.S. House of Representatives. Jimmy received his Bachelor of Arts degree with magna cum laude honors from the University of Pennsylvania and Juris Doctorate degree with cum laude honors from the University of Maine School of Law. He is licensed to practice law in Virginia, Massachusetts and the District of Columbia.

Sean O'Neill
Senior Director of Congressional Relations and Infrastructure Advancement
Associated General Contractors of America
Sean O'Neill is AGC's Senior Director of Congressional Relations and Infrastructure Advancement. In this position, Sean is AGC's lead lobbyist on infrastructure policy, funding and financing issues on Capitol Hill and at federal agencies. His infrastructure portfolio includes, but is not limited to, surface transportation, water infrastructure, innovative financing, air quality issues, energy and federal construction programs.
Prior to joining AGC, Sean served in both the Executive Branch and on Capitol Hill at high levels. During the George W. Bush administration, Sean served as Special Assistant to then-U.S. Secretary of Labor Elaine Chao, who today serves as the Secretary of the U.S. Department of Transportation under President Trump. In that role, Sean was the senior strategic advisor and liaison to organized labor for Secretary Chao. He also worked in the House of Representatives as Chief of Staff to Rep. John Sweeney (R-NY). Sean is a graduate of State University of New York at Cortland.
David Ashinoff
Director of Political Affairs
Associated General Contractors of America
A desire to engage people, an ability to skillfully communicate, and a true passion for politics has driven David Ashinoff to a successful career in this arena. As the Director of Political Affairs for the Associated Contractors of America, David's goal is to drive awareness of the political process within the construction industry, spearheading the AGC PAC and Construction Advocacy Fund fundraising efforts, grassroots advocacy, and political communication among member companies and their employees.
David got his professional start in politics after working with the Republican Governors Association. He then transitioned into the role of manager with the national trade association Associated Builders and Contractors, working specifically with its political action committee. He is motivated by the importance of electing leaders who work to find solutions to our country's most pressing issues and the role political activism plays in the public policy process. David holds a Bachelor of Arts degree in political science/government and sociology from the College of William & Mary and resides in Arlington, VA.
Everyone who registers for an AGC WebEd will receive a link with access to the audio recording and the presentation.
Technology Requirements:
AGC of America uses Go-To-Meetings to conduct WebEd. You will not incur any cost for using the platform. However, if you have not used this platform previously, please test your computer prior to the WebEd. You may be required to download software, i.e., Java and may need administrative rights to your computer. For computer specifications, please visit https://www.gotomeeting.com/meeting/online-meeting-support or contact webinars@agc.org.
AGC of America WebEd Cancellation & Refund Policy:
If you will not be able to attend an AGC of America WebEd program for which you have already registered, you may qualify for a refund of your registration fee or be able to substitute another employee within your organization. If you cancel your registration at least ten (10) days prior to the webinar, AGC of America will provide a full refund. No refund will be provided if you do not meet this deadline, however you may transfer your registration to another employee within your organization. AGC of America will provide all registrants with a recording of the webinar and the PowerPoint slides following the program.
Any questions or changes to your registration should be made via email to meetings@agc.org.