Description:
The AGC Safety Management Training Course (SMTC) provides attendees three days of training on the basic skills needed to manage a company safety program in the construction industry.
The program builds on Focus Four training and prepares attendees to manage key safety issues on the job site and provides techniques for delivering basic safety training to field personnel.
Participants will receive intensive instruction and training that will allow them to return to their firms with readily applicable new skills to positively impact their company's safety and health program.
Learning Objectives:
OSHA Inspections
Subcontractors & Multi–Employer Relations
Job Safety Analysis
Equipment Management
Steel Erection Safety
Electrical Safety Management
Accident Investigation
Excavation Management
Concrete Safety
Fall Protection Management
Bi–Lingual Issue

Training Location:
Paric Corporation
277 W Port Plaza Dr. #250
St. Louis, MO 63146
Phone (314) 878-1500
Hotel Location:
Sheraton Westport Plaza St. Louis
191 Westport Plaza
St. Louis, MO 63146
Phone: (314)878-1500 http://www.sheratonwestport.com
Speakers:
Rob Emmerick
Instructor
Jim Goss
Instructor
Continuing Education: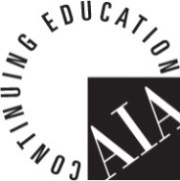 22.75 AIA Learning Units (Health, Safety and Welfare) | The Associated General Contractors of America (AGC) is a Registered Provider with The American Institute of Architects Continuing Education Systems. Credit earned on completion of this program will be reported to CES Records for AIA members. Certificates of completion for non-AIA members are available on request.