Webinar Series Overview
We're excited to kickoff AGC's IT Conference Webinar Series this fall. If you missed the IT Conference, or had to choose between two sessions, here's your opportunity to catch those dynamic speakers during this series.
We scheduled two webinars each day, for a total of eight webinars.
Your registration covers access to all webinars, and is complimentary for attendees of the 2021 IT Conference.
Webinar One: Avoiding Mistakes with Cybersecurity Maturity Model Certification (CMMC) for Defense Contractors
October 26, 2021 at 2PM (EST)
CMMC is a new mandatory regulation affecting all 400,000+ prime and subcontractors providing services to the Department of Defense. Many believe this standard will expand to other government agencies and to commercial companies. Failing to comply will prevent contractors from being able to bid on new or renew existing DoD contracts. Many contractors are unprepared or understaffed to address CMMC.
Speakers:
Michael Shapow
Partner
Business Advisory Services
Mike Drevline
Partner
Business Advisory Services,
Aerospace & Department of Defense (DoD) Compliance Services
Webinar Two: A Tale of Two Dimensions: Using BIM Enabled Workflows for All Trades
October 26, 2021 at 3PM (EST)
Use BIM for more than visualization and spatial coordination! This session will look at how to take the "flat" information (shop drawings, cut sheets, emails) that come from several different sources on a construction project and incorporate it into an intelligent, working model.

Speakers: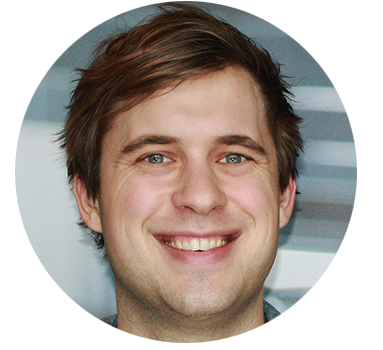 Donnie Bogle-Boesiger, LEED AP
Senior Virtual Construction Specialist
J.H. Findorff & Son, Inc.
Webinar Three: LEANing into IT.
November 9, 2021at 3PM (EST)

As the industry becomes more reliant on technology, apps, software, and AI, its critical we don't ignore its impact on our people and our process. This session will cover how LEAN principles can be applied within IT departments that support construction office & field teams. Offers CM-Lean CE Credits.
Speakers:
Benjamin Crosby
Director of BIM/VDC
WG Yates

Carrie Struss




Group Continuous Improvement Manager




Milwaukee Tool

Robert J. Komisar
Webinar Four: Equipment Management – the Next Frontier for Construction Technology
November 16, 2021 at 2PM (EST)

You've heard of BIM and VDC. You've heard and invested in technologies that help manage your people and projects. But have you heard from construction companies that are leading the next frontier in construction equipment management technology?

Speakers: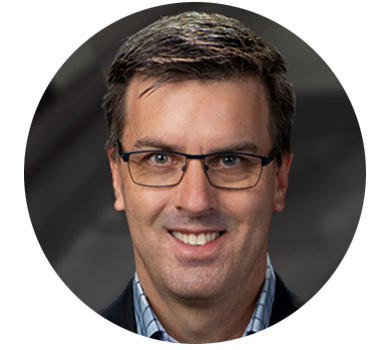 Russell Young
Vice President of Growth
Tenna
Webinar Five: Turn the Pandemic into Your (Practical) Innovation Catalyst
November 16, 2021 at 3PM (EST)

Before the pandemic, digitization was often put off because it was rare to find tools that fit perfectly into your company's processes.
But COVID forced many companies to react. Changes were forced in the field (goodbye paper!)... and the office (hello remote collaboration!).

Now, construction companies of all sizes are making moves to catch up and get ahead of the next wave of change. This session will share how firms have created platforms (over buying off-the-shelf) that have scaled their operations and continue to future-proof their business.

We'll pull back the curtain on the process of building in-house software tools that fit your workflows (not the other way around).

See how contractors increase operational efficiency and ditch the clunky workarounds for automation between systems. Learn how to leverage existing data for 1-click reporting and KPI dashboards.

Speakers:
Robert Armbrister
CEO
SPARK Business Works
Chris Weaver
Director of Technology
Andy J. Egan
Webinar Six: Lessons Learned from Integrating Data from Point A to B (Rescheduled)
November 30, 2021 at 2PM (EST)

This session will be focused on the real-world lessons learned from managing integration projects between multiple software applications.
Speakers:
Brandon Hanacik
Senior Project Manager
Burger Consulting Group
Tom Zellner
Application and Integrations
Developer,
RJ Reliance

Laura Watts
Manager of Customer Success
Autodesk

David Gilbert
Application Architect,
Anning-Johnson
Laura Manaugh
Director of IT
Anning-Johnson
Webinar Seven: Solving the AEC Integration Dilemma: From Shared Pains to Shared Gains
December 7, 2021 at 2PM (EST)

The Architecture, Engineering, and Construction (AEC) industry is uniquely challenged by the pressure for digital transformation. How do IT professionals address the adversarial needs of internal standardization?

Speakers: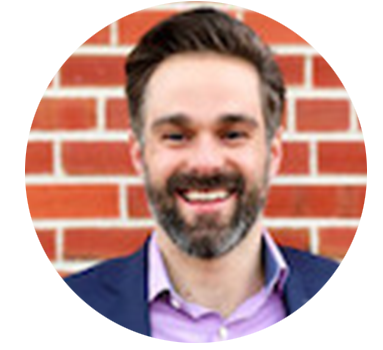 Nathan C. Wood
Executive Director
Construction Progress Coalition
Webinar Eight: New Trends in Last Mile Jobsite Connectivity
December 7, 2021 at 3PM (EST)
(Cancelled)

The future is the connected jobsite, but who is making sure the jobsite is connected? As technology adoption, the number of connected devices, and the need for real-time updates on construction jobsites rapidly grow, the underlying supporting infrastructure is essential. This session will focus on techniques and best practices contractors can leverage to establish and maintain connectivity as a cornerstone of technology implementation on the jobsite.

Speakers:
Brianne Stewart
Construction Technology Manager
Milwaukee Tool
Ryan Nikolich
Director of Network Administration
Pepper Construction
Steve Eliopolous
IT Program Manager
Rosendin
Mike Carr
Clune

WebEd Recording
Everyone who registers for an AGC WebEd will receive a link with access to the audio recording and the presentation.
Technology Requirements:
AGC of America uses GoToWebinar to conduct its WebEd. You will not incur any cost for using the platform. However, if you have not used this platform previously, please test your computer prior to the WebEd. Prior to joining, be sure to check system requirements(link is external) to avoid any connection issues. If you're having trouble connecting to your webinar please check the GoToWebinar Support (link is external) page for help.