Below you will find a list of books curated by the Lean Construction Forum Steering Committee aimed at furthering your journey in Lean Construction.
---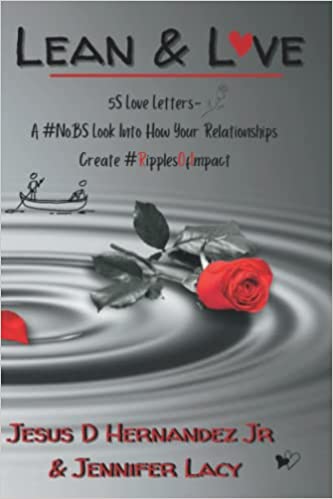 The Lean Builder: A Builder's Guide to Applying Lean Tools in the Field
By Jesus D Hernandes Jr and Jennifer Lacy
The goal of this book is to help you alleviate stress and pressure from your personal and professional relationships. These conversations came from a series of livestreams discussing the 5S Method of Lean Manufacturing and how it was used to communicate through love letters at the end of a failed romantic relationship. Attended by leaders from the largest builders in the country, they shared they were seeking vulnerable and transparent conversations to mend the ailing construction industry. These practices are being used as a powerful influence to heal relationships both inside and outside the gate of the jobsite, the office and at home.
---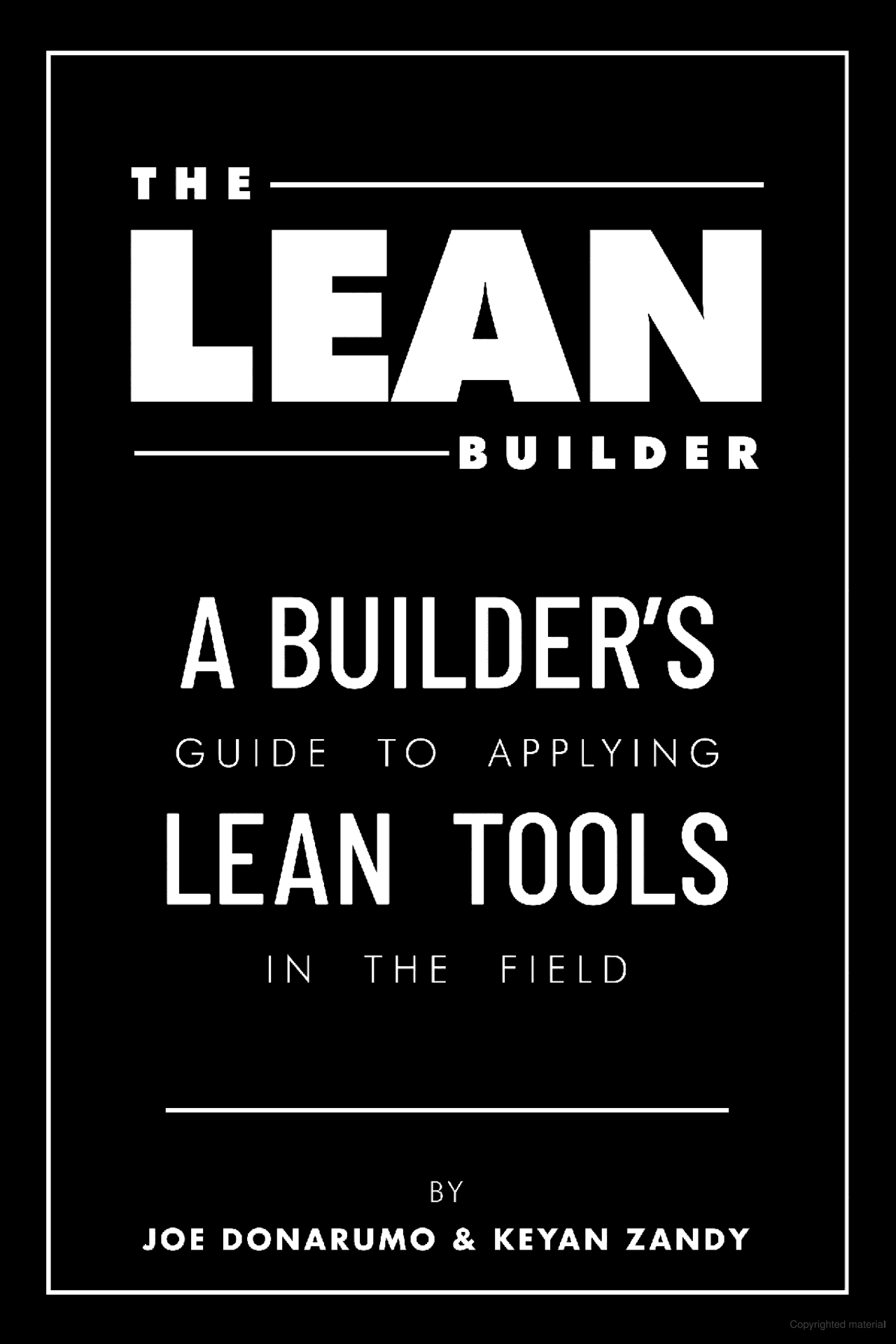 The Lean Builder: A Builder's Guide to Applying Lean Tools in the Field
By Joe Donarumo and Keyan Zandy
Sam Brooks, a young superintendent with ProCon Builders, has been given responsibility for the largest and most complicated project of his career. He struggles with all of the common difficulties in construction -- lack of communication, coordination issues, and other kinds of wasteful occurrences that rob his project of time and money, while leaving him and his team frustrated and overworked. Luckily, his friend, mentor, and co-worker, Alan Phillips, brings the benefit of his experience and his knowledge of Lean Construction tools and processes to help Sam learn valuable skills for improving the operation of his project. Together, Sam and Alan discuss the merits and explore the practical applications of: Daily Huddles Visual Communication The "Eight Wastes" Managing Constraints Pull Planning The Last Planner System(TM) Percent Plan Complete
---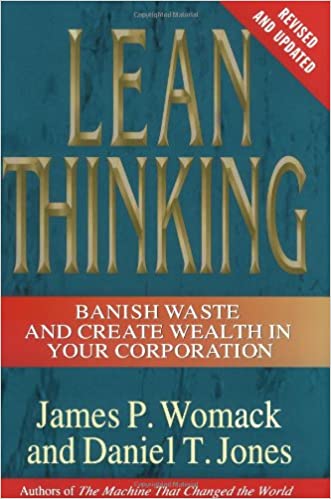 Lean Thinking: Banish Waste and Create Wealth in Your Corporation
by James P. Womack and Daniel T. Jones
Expanded, updated, and more relevant than ever, this bestselling business classic by two internationally renowned management analysts describes a business system for the twenty-first century that supersedes the mass production system of Ford, the financial control system of Sloan, and the strategic system of Welch and GE. It is based on the Toyota (lean) model, which combines operational excellence with value-based strategies to produce steady growth through a wide range of economic conditions.
In contrast with the crash-and-burn performance of companies trumpeted by business gurus in the 1990s, the firms profiled in Lean Thinking -- from tiny Lantech to midsized Wiremold to niche producer Porsche to gigantic Pratt & Whitney -- have kept on keeping on, largely unnoticed, along a steady upward path through the market turbulence and crushed dreams of the early twenty-first century. Meanwhile, the leader in lean thinking -- Toyota -- has set its sights on leadership of the global motor vehicle industry in this decade.
---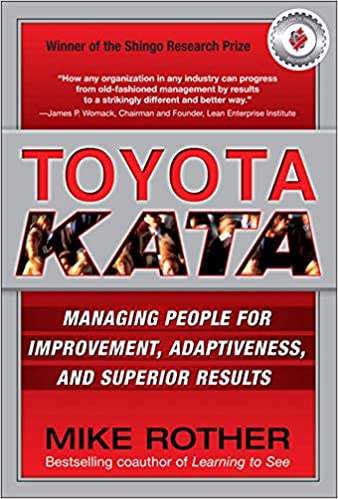 Toyota Kata: Managing People for Improvement, Adaptiveness and Superior Results
by Mike Rother
This game-changing book puts you behind the curtain at Toyota, providing new insight into the legendary automaker's management practices and offering practical guidance for leading and developing people in a way that makes the best use of their brainpower.
---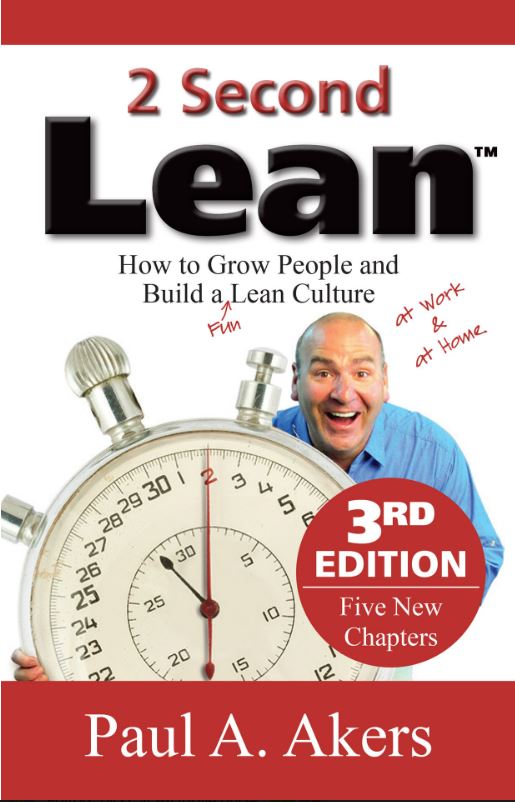 2 Second Lean (How to Grow People and Build a Fun Lean Culture at Work & at Home)
by Paul A. Akers
2 Second Lean will flip your world right-side up. It's a practical way to improve your life every day by making a simple 2 second improvement. Join author, business expert, radio show host, and international speaker, Paul A. Akers, as he takes you on a LEAN journey that will transform every aspect your life... from your home to the office.  
---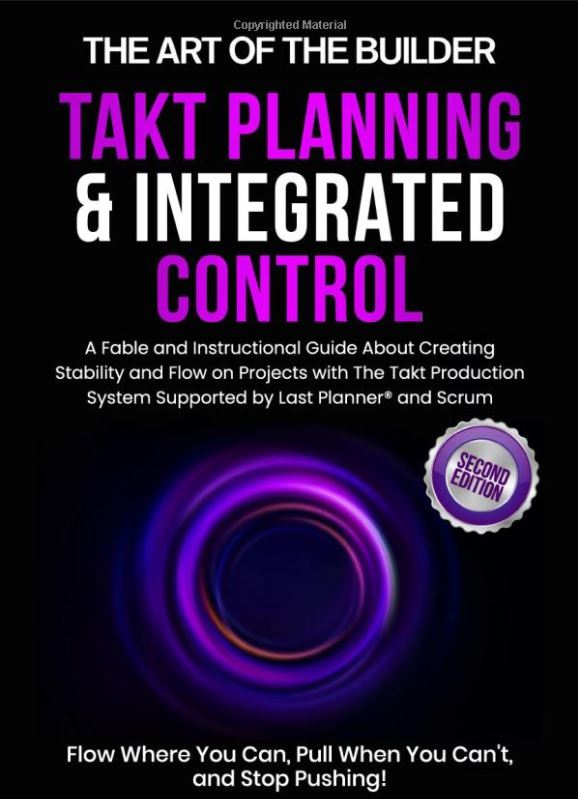 Takt Planning & Integrated Control: A Fable and Instructional Guide about Creating Stability and Flow on Projects with The Takt Production System
by Jason Schroeder and Spencer Easton
Takt Planning & Integrated Control has not yet taken hold throughout the world like it should, and it needs to be empowered as the main scheduling tool to either replace the Critical Path Method or at a minimum, to hold it accountable and govern it. One of the main reasons the construction industry still typically produces projects behind schedule, with a crash landing at the end and with poor quality, is because we incentivize this with the variation, lack of transparency, and chaos that comes from CPM scheduling. It is time for this to stop, and Takt is the solution.
---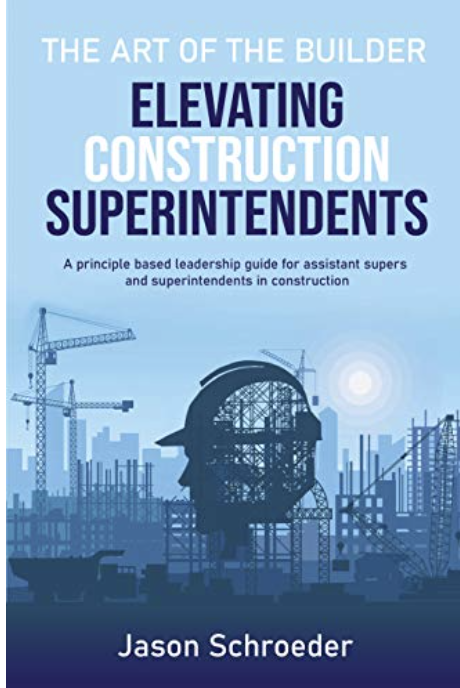 Elevating Construction Superintendents: A Principle Based Leadership Guide for Assistant Supers and Superintendents in Construction
by Jason Schroeder
To be a great superintendent, you need training. Without this, you may become defensive, learn to accept waste and low standards, or even espouse false concepts that will lead to certain failure. However, with proper fundamental training, learning from the best builders throughout history, and effectively using the modern concepts of lean, we can guide superintendents to have the best trained role in construction. Right now in our industry, project managers and project engineers are better trained, better paid, and are becoming leaders of the entire team. The positions of superintendents and project managers should be equal, but to be equal, we need to step up and take our place as the driving force of the project. This book will help you to do that and bring respect back to field positions everywhere. Before writing Elevating Construction Superintendents - The Art of the Builder, I had never found a book available for the art and form of being a superintendent. Yes, there are books about lean; yes, there are books about construction management; and yes, there are books about the skills of a superintendent, but there are none that cover the art of the builder in construction and the back-to-basics fundamental attributes of a true leader in the field. This is the first revision of the book we need and want for our wonderful builders in the field of construction. This book is filled with principles and actionable steps for assistant superintendents. I invite you to learn these, take massive action, and implement each step one-by-one. Please keep driving until everything on your project brings you joy. That is the measure of success. 
---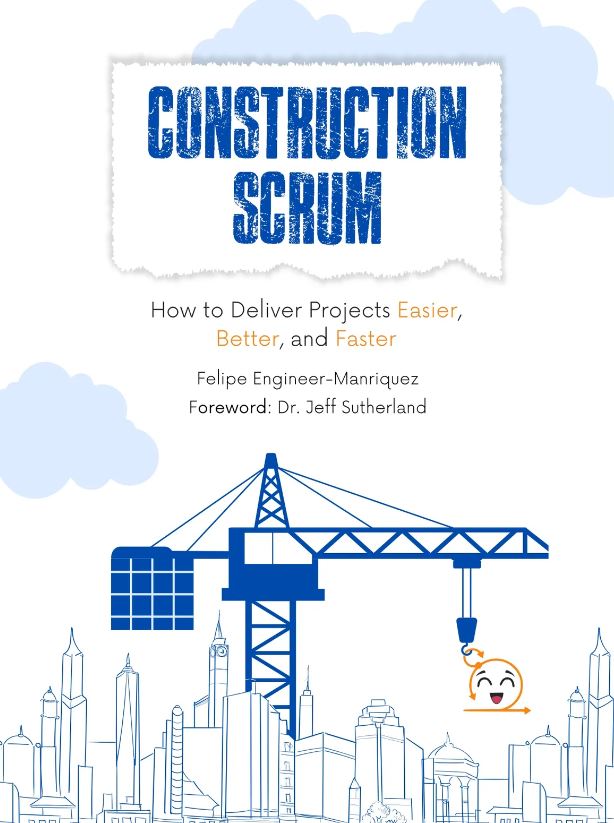 Construction Scrum: How to Deliver Projects Easier, Better, and Faster
by Felipe Engineer-Manriquez
The first practical guide for construction professionals to implement the Scrum framework in the construction industry.
The book is organized into three parts:
-Part one is a series of short stories that illustrate how Scrum works in design and construction.
-Part two is Felipe's Scrum story including the Scrum values and pillars.
-Part three is an invitation for construction professionals to create their own Scrum playbook with the author's insights and commentary.
---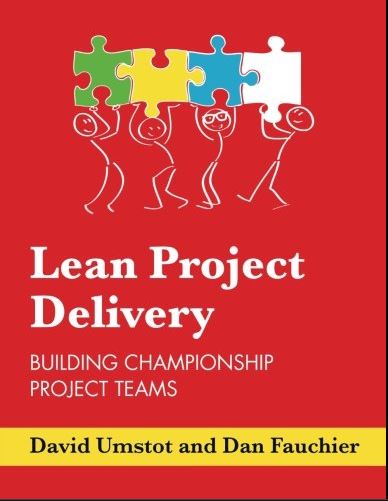 Lean Project Delivery: Building Championship Project Teams
by David Umstot and Dan Fauchier
This book was inspired by the need for an integrated resource for those in the design and construction industry wanting to better understand how Lean can improve project performance and outcomes. In eye-opening stories and brilliant color graphics, David and Dan share the value proposition and mechanics of Lean design and construction. The authors have broken the book into bite-size units on the origins of Lean, the compelling case for the need for Lean, a history of Lean as it has evolved in the AEC industry, Lean thinking and various Lean tools with specific applications and examples in design and construction, making learning Lean fun, and how to effectively establish an organizational and project culture that will enable and sustain Lean practices. In the spirit of Lean visual management, this book is purposefully designed with color illustrations. Whether you are a design professional, site superintendent, project manager, or C-suite executive, this book will help all understand how Lean can make your team perform at a championship level.
---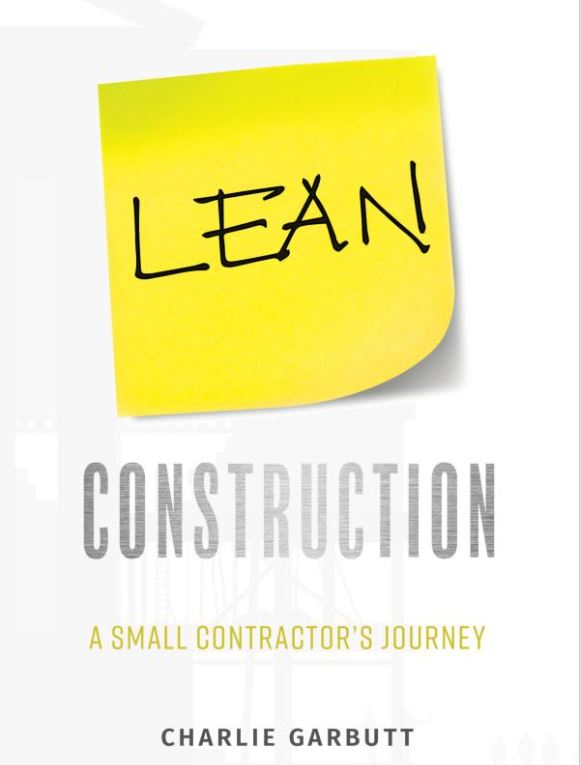 Lean Construction: A Small Contractor's Journey
by Charlie Garbutt 
The Construction Company You Can Lean On Anyone who has hired a general contractor knows that you don't always get what you pay for. Oftentimes, what you get is missed completion dates, unplanned expenses, and less-than-quality results. This is just the nature of the construction industry―except Charlie Garbutt, head of Garbutt Construction, says it doesn't have to be. In Lean Construction: A Small Contractor's Journey, Charlie Garbutt shares the journey―and ultimate successes―that his company experienced by adopting Lean construction methods, and how that success can become your success. By embracing the Lean culture, Garbutt Construction is able to eliminate waste, save time, increase production, and improve the quality of its projects. What does that mean for you? •You save money •You receive the results sooner •You get the quality that you deserve The Lean method is tested and true―just as much in construction as in manufacturing―and by adopting these concepts, Garbutt Construction is making a commitment to its clients―to you. With decades of experience on record, Garbutt Construction has proven that its story is a story of success. It's time to make that success your success.
---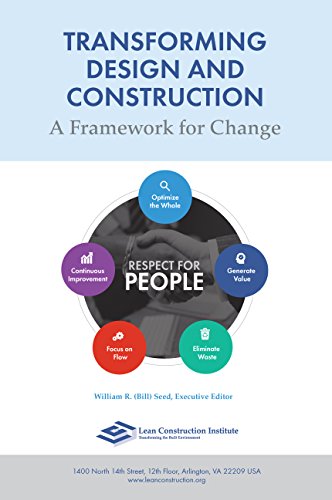 Transforming Design and Construction: A Framework for Change
by William R. Seed, Bernita Beikmann, Chauncy Bell, Rebecca Snelling, Digby Christian, Samir Emdanat, Charles (Chip) Hill, Kristin Hill, Jessica Kelley, Douglas Lee
Design and construction industry practitioners collaborated to bring you "Transforming Design and Construction: A Framework for Change," the first of LCI's Transforming Design and Construction series, to encourage discussion, learning and experimentation around Lean processes. The short chapters focused on various Lean topics are not designed as a "how to" for Lean tools, but as a framework for learning to guide you along your Lean journey. Use these chapters for a lunch and learn session with your project team and begin the Lean conversation!
---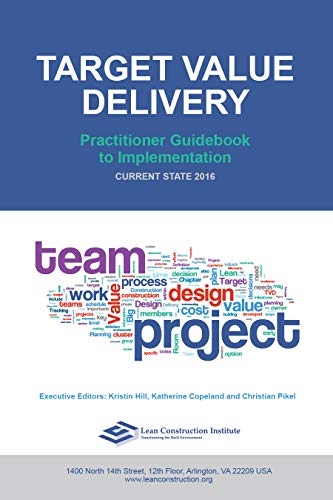 Target Value Delivery: Practitioner Guidebook to Implementation
by Kristin Hill, Katherine Copeland, Christian Pikel, Bernita Beikmann, Stan Chiu, Digby Christian, Douglas Lee, Rebecca Snelling, Tammy McConaughy, William (Bill) Seed
This manual, written by a team of over 20 Target Value Design practitioners, is made to provide readers with a "how to" of TVD in real projects. Learn practical implementation skills to drive value to the customer while eliminating waste that causes schedule and budget overruns.
Begin to create team alignment around common target goals and execute small-batch work as you advance through the four phases of: Business Case Planning, Validation, Value Delivery: steering to target, and Value Post Construction. Continuous improvement and respect for people is a large part of the TVD process. This guide also contains a Lean glossary and real work examples to supplement learning.
---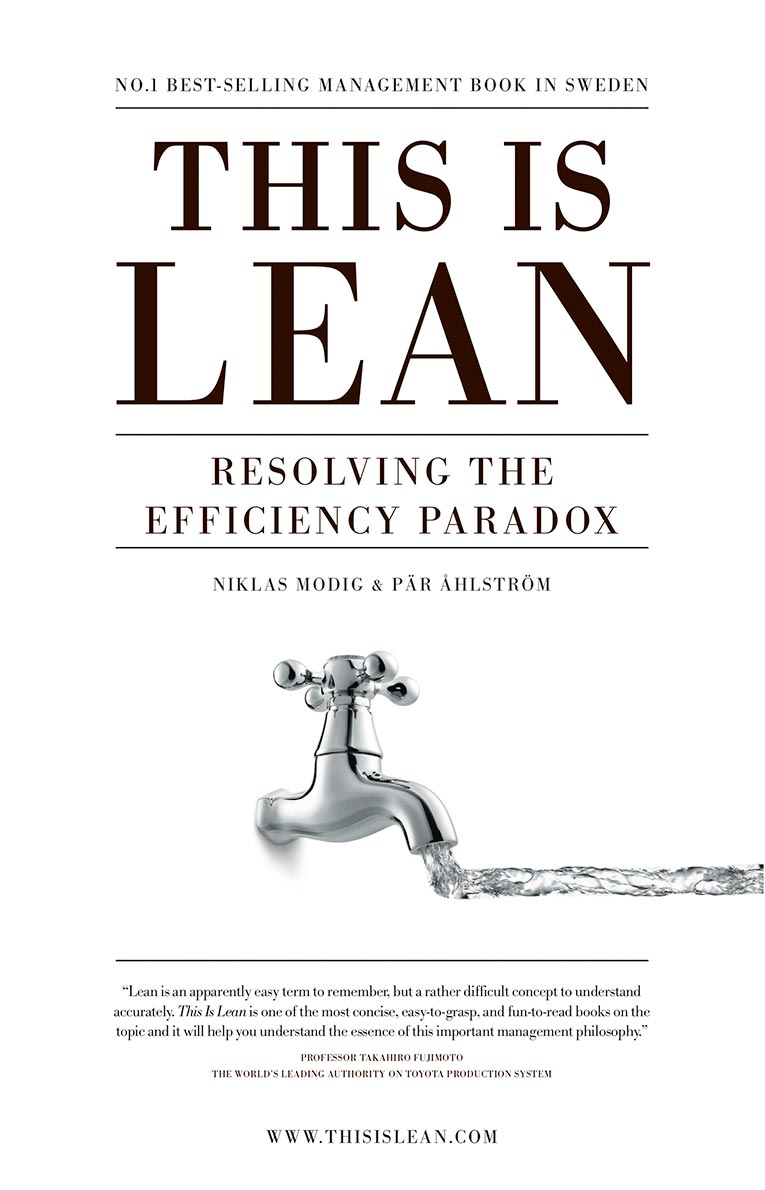 This is Lean: Resolving the Efficiency Paradox
by Niklas Modig and Pär Åhlström
Lean is the most widespread management philosophy of our time and is currently present in every industry, yet the concept is still vaguely defined and widely misunderstood. This is Lean - Resolving the efficiency paradox was launched in October 2011 and has sold over 180.000 copies. By using clear, concise language and insightful examples, the book has brought greater clarification to the essence of lean and revolutionized top-executives and employees understanding of what lean actually is.

 
---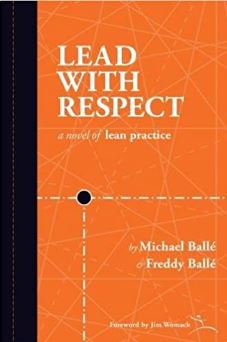 Lead With Respect: A Novel of Lean Practice
by Michael Balle and Freddy Balle
In their new business novel Lead With Respect, authors Michael and Freddy Ballé reveal the true power of lean: developing people through a rigorous application of proven tools and methods. And, in the process, creating the only sustainable source of competitive advantage—a culture of continuous improvement. In this engaging and insightful story, CEO Jane Delaney of Southcape Software discovers from her sensei Andy Ward that learning to lead with respect enables her to help people improve every day. "For us, lean is all about challenging yourself and each other to find the right problems, and working hard every day to engage people in solving them," he says. Lead With Respect's timely message brings a new understanding of lean. While lean has become essential for companies to compete in today's global economy, most practitioners see it as a rigorous focus on process to produce higher quality goods and services—a limited understanding that fails to realize the true power of this approach. This new novel by the Ballés, the third in a series that includes Shingo Research Award-winners The Gold Mine and The Lean Manager, breaks new ground by sharing huge amounts of practical information on the most important yet least understood aspect of lean management: how to develop people through a rigorous application of lean tools. You'll learn: How to apply Lead With Respect attitudes to the lean tools you are using now so that you develop a truly sustainable lean culture.
What specific steps to follow to make lean leadership behaviors daily habits.
How to manage with respect through the emotion, conflict, tension, and self-doubt that you'll face during a lean transformation.
---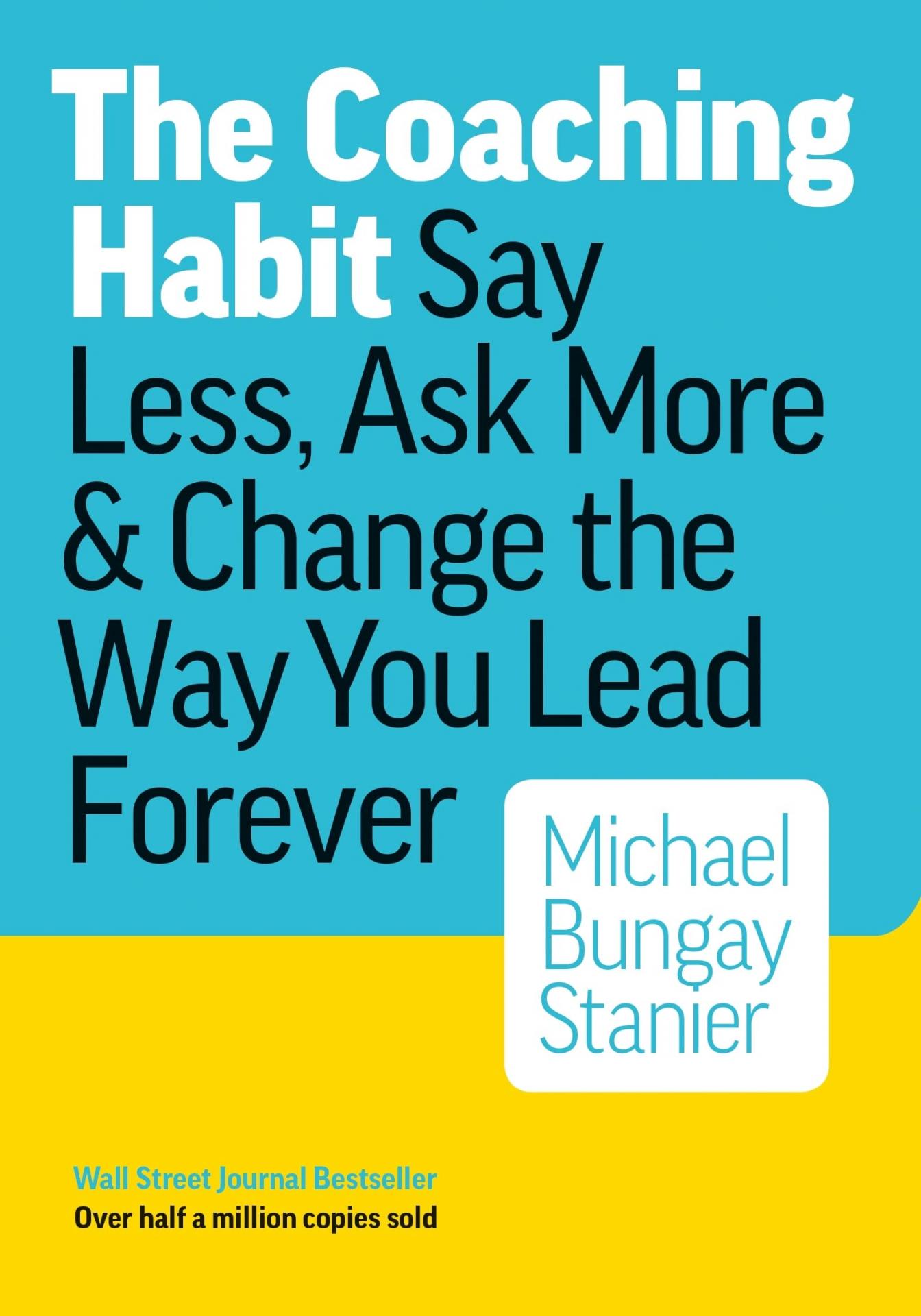 The Coaching Habit: Say Less, Ask More & Change the Way You Lead Forever
by Michael Bungay Stanier 
In Michael Bungay Stanier's The Coaching Habit, coaching becomes a regular, informal part of your day so managers and their teams can work less hard and have more impact.
Drawing on years of experience training more than 10,000 busy managers from around the globe in practical, everyday coaching skills, Bungay Stanier reveals how to unlock your peoples' potential. He unpacks seven essential coaching questions to demonstrate how--by saying less and asking more--you can develop coaching methods that produce great results.
A fresh innovative take on the traditional how-to manual, the book combines insider information with research based in neuroscience and behavioural economics, together with interactive training tools to turn practical advice into practiced habits. Witty and conversational, The Coaching Habit takes your work--and your workplace--from good to great.
---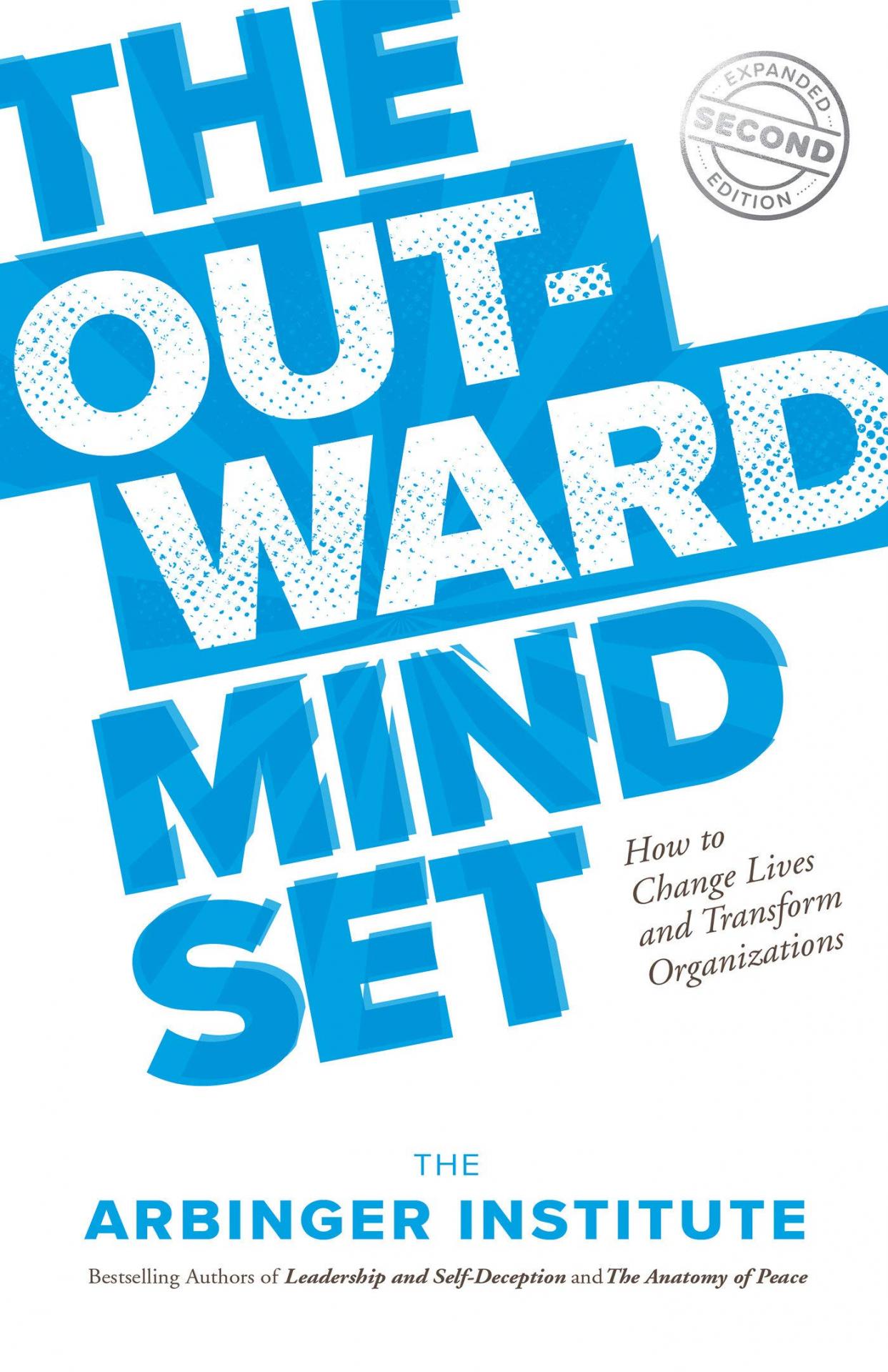 The Outward Mindset: Seeing Beyond Ourselves
by The Arbinger Institute 
Without even being aware of it, many of us operate from an inward mindset, a single-minded focus on our own goals and objectives. This book points out the many ways, some quite subtle and deceptive, that this mindset invites tension and conflict. But incredible things happen when people switch to an outward mindset. They intuitively understand what coworkers, colleagues, family, and friends need to be successful and happy. Their organizations thrive, and astonishingly, by focusing on others they become happier and more successful themselves! This new mindset brings about deep and far-reaching changes.
The Outward Mindset presents compelling true stories to illustrate the gaps that individuals and organizations typically experience between their actual inward mindsets and their needed outward mindsets. And it provides simple yet profound guidance and tools to help bridge this mindset gap. This new edition includes a new preface, updated case studies, and new material covering Arbinger's latest research on mindsets. In the long run, changing negative behavior without changing one's mindset doesn't last—the old behaviors always reassert themselves. But changing the mindset that causes the behavior changes everything.
---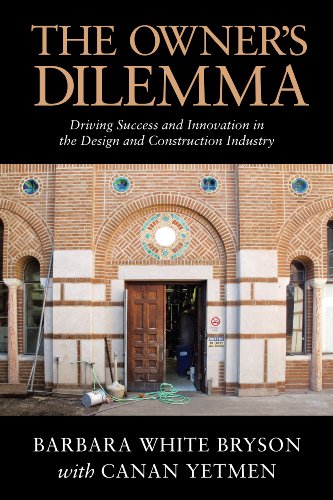 The Owner's Dilemma: Driving Success and Innovation in the Design and Construction Industry
by Barbara White Bryson Canan Yetmen 
The design and construction industry is one of the most inefficient on the planet, wasting billions of dollars a year of public and private owners' money. Architects, engineers, builders, and developers have struggled in this environment for years. Architects are commoditized, and contractors struggle with the same risk they have carried for centuries; critical design information is withheld until the submittal process; no practical risk management instrument has been developed; and buildings are still created one brick at a time. Owners have played their part in this inefficiency. Some continue to believe in the value myth of competitive bidding, sentencing themselves to be eternally locked in inefficient processes. But it is owners who can impact the industry most deliberately and aggressively. It is owners who can drive innovation on their projects and create profound change in the industry. In fact, it is owners who are uniquely positioned to innovate. By planning the design and delivery process, becoming team leaders, collaborating deeply throughout the industry, and applying key elements documented in The Owner's Dilemma, owners can summon meaningful and lasting change. The Owner's Dilemma explores how best to use the power of the owner and how that power can recreate the building industry.