AGC Specialty Contractors Committee (SCC)'s Webinar Series
Webinar One: Get Paid for the Work You Do! (Keys to Preserving Change Orders and Claims)
Wednesday, September 6, 2023 | 2:00 PM - 3:00 PM (EDT)
While changes to the work are almost inevitable in commercial construction, such changes are also often the greatest source of disputes on a project. Experienced contractors enter projects knowing that changes will occur, but often do not know the best practices for identifying, documenting, and preserving change orders or claims to ensure fair compensation. Managing the change order or claim process effectively can avoid costly and time-consuming repercussions and conflicts down the line.
This webinar will address the following topics relating to change orders and claims:
Types of change orders and claims, including changed/differing conditions, defective plans/specifications, acceleration, suspension and delay inefficiency.
Strategies for preservation of change orders or claims, including strategies related to the contract, cost-codes, use of scheduling, and the bid/estimate.
Strategies for resolving claims with indemnification and hold harmless agreements.
Webinar Two: Mitigating or Eliminating the Effect of Supply Chain Disruptions and Material Price Volatility
Thursday, September 14, 2023 | 2:00 PM - 3:00 PM (EDT)
In recent years, the construction industry has seen unprecedented increases in the cost of certain goods and felt the impact of their availability as a result of the pandemic, new regulations, economic conditions, and trade policies. It has never been more important for contractors to be prepared with strategies to mitigate the risk of material price escalation and delays due to material shortages in order to preserve the feasibility and profitability of the project. These critical risk mitigation strategies can be implemented during the bidding, procurement, and contracting phases of a construction project and will help ensure the success of both the project and the contractor's bottom line.
This webinar will address the following topics relating to supply chain disruption and material price escalation:
The current status of construction material price volatility in the market.
Strategies to eliminate or mitigate the costly results of material price volatility at the time of the bid, during the procurement phase, during contract negotiation, or by using existing contracts clauses.
Different types of escalation clauses.
Webinar Three: Ensuring a Successful Project through Proper Contract Negotiations!
Thursday, September 21, 2023 | 2:00 PM - 3:00 PM (EDT)
Studies indicate that the five most egregious contract clauses can increase the value of projects up to 20%. Industry trends in project delivery and technology are impacting contracting norms, and in some areas deficiencies, and leading to changes in contract negotiation strategies. Contractors must identify the contract clauses they should avoid and learn how to implement new strategies to neutralize them. It is clear that understanding key methods for allocating responsibility in order to manage risk and reduce costs in a future litigation directly benefits project results.
This webinar will address the following topics relating to identifying and neutralizing critical contract clauses:
How to identify the top ten killer contract clauses in construction.
Strategies for neutralizing each killer contract clause, where possible.
How to update your contract negotiation strategies and contract clauses to a change world.
Speakers: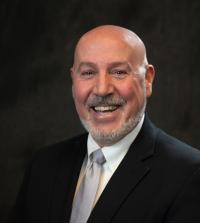 Ronald D. Ciotti
Partner
Hinckley Allen
Ron's practice is focused on all aspects of the construction industry. He has substantial experience representing general contractors, construction managers, subcontractors, prefabricators, modular builders, suppliers, and owners/developers in construction-related matters, including all aspects of construction law, contractual disputes, lien work, bond claims, construction and design defect claims, bid disputes, in litigation and dispute resolution. Ron has litigated cases/issues before all levels of courts in numerous jurisdictions throughout the country, arbitrated disputes nationally, and advocated on behalf of clients using various forms of dispute resolution. He also has broad experience in construction transactional work, drafting and negotiating contract documents for all types of project delivery including, integrated project delivery and other highly collaborative delivery methods, design-bid-build, design build, CM-at-Risk, and other more traditional methods for both public and private projects. Ron was also the Chair of the ConsensusDocs committee that drafted and published the first-in-the-nation General Contractor/Prefabricator contract form. Ron routinely counsels his clients on all business aspects of planning, initiating, and completing construction related projects.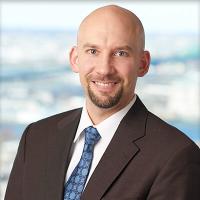 Seth Pasakarnis
Partner
Hinckley Allen
Seth's practice is focused on all aspects of the construction industry. He has represented a wide range of construction industry participants, including general contractors, subcontractors, manufacturers, project owners, and design professionals. He frequently advises clients on bidding issues, contract negotiation and drafting, payment issues, liens and bonds, litigation, arbitration, and dispute resolution. His experience includes many trials and arbitrations concerning construction and professional liability claims.
Before becoming a construction lawyer, Seth earned a Bachelor's Degree in Civil Engineering and a Master's Degree in Geotechnical Engineering from Tufts University. He gained significant work experience as a field engineer and construction surveyor with two major Boston contractors working on highly complex construction projects, including the Central Artery/Tunnel Project ("Big Dig") and the Silver Line Tunnel Project in South Boston.
Webinar Recording:
Everyone who registers for an AGC webinar will receive a link with access to the audio recording and the presentation.
Technology Requirements:
AGC of America uses GoToWebinar to conduct its webinar. You will not incur any cost for using the platform. However, if you have not used this platform previously, please test your computer prior to the webinar. Prior to joining, be sure to check system requirements to avoid any connection issues. If you're having trouble connecting to your webinar, please check the GoToWebinar Support page for help.​