A webinar has been scheduled each week, for a total of four webinars. Your registration covers access to all webinars.
Webinar One – Address the Stress: Mental Health for You and Your Teams
Thursday, May 5, 2022 | 2:00 PM - 3:00 PM EDT 

Have you been feeling down, stressed, overwhelmed or just "over it?" 

For starters, you aren't alone. This is a trying time for all of humanity. And we are going to help you with that! Join us for an overview of a new Mental Health Best Practices Guide, as well as lots of helpful tools and information, mixed with empathy for your unique situation. Attendees will be given FREE open-access resources and tools to implement into their existing worker-safety & health programs, as well as some healthy coping and resilience skills for themselves.
Speakers:
Mandi Kime
Director of Safety
AGC of Washington
Brandon Anderson
Vice President of Safety
AGC of Missouri
Mandi Kime is a Central Washington University alumnus of the safety and health management program and currently serves as the director of safety for AGC of Washington. She also has a bachelor's degree in foreign language and teaches Spanish for supervisors in the construction industry. She recently earned her master's degree in Safety & Health Management and published a thesis and employer best practice guide on mental health interventions in construction. Mandi has worked in AGC's safety department for 20 years, helping members with safety programs, training, doing safety team inspections, working on legislative/regulatory issues pertaining to safety, and serving on various safety committees. Mandi currently serves as the co-chair of the AGC of America Chapter Safety Leadership committee. Mandi enjoys spending time camping and traveling with her family, including her 14-year-old daughter and 9-year-old triplets. Mandi was the only safety professional selected by Construction Business Owner for the 2019 class of top 20 Outstanding women in construction from 200 nominees and was featured in their November 2019 issue.
Brandon Anderson, Vice President of Safety at AGC of Missouri. Brandon has 24 years of experience in the construction industry, with 17 years having worked for Missouri Department of Transportation. In 2020 Mr. Anderson came on board at AGC of Missouri as a safety consultant. His passion and personal experience with Mental Health and Suicide Awareness runs deep and provided the reins to AGCMO's Suicide Awareness & Prevention in Construction Program. With a background from working alongside and leading "boots on the ground" employees, to employee and leadership development; along with safety training. Mr. Anderson brings real world knowledge and experience to the table.
Webinar Two – Navigating the High Times: Medical Marijuana Use, the Reasonable Suspicion Test and the Future of Marijuana Drug Testing
Thursday, May 12, 2022 | 2:00 PM - 3:30 PM EDT
The legalization of marijuana has wide-reaching implications on workplace safety. Historically, policies addressing marijuana use among employees were straightforward. Employers' policies geared towards maintaining a drug-free workplace did not run afoul of state or federal laws. However, the potential passage of the Marijuana Opportunity, Reinvestment and Expungement (MORE) Act, at the federal level, as well as the existing recreational and medical marijuana laws at the state level has made enforcing such policies more challenging. Some states protect an employer's right to maintain a marijuana-free workplace while others make it difficult to regulate employees' marijuana use. Furthermore, while recreational marijuana is often compared to alcohol, assessing marijuana impairment is much more complicated because current testing only proves past use.

During this session, our dynamic panel of industry experts will address the confusion surrounding the legalization of marijuana, including testing for reasonable suspicion. This session will cover the following topics:

• The current legal landscape of medical and recreational marijuana laws at the state and federal level
• The reasonable suspicion "test" and how employers should approach employees suspected of being impaired
• The future of drug testing for marijuana in the workplace
• How one employer is enforcing policies regarding marijuana use among their workforce and those of contractors
Moderator: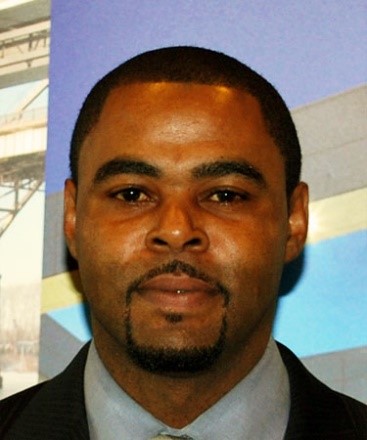 Kevin R. Cannon, CSP, ARM
Senior Director, Safety & Health Services
Associated General Contractors of America
Speakers:
William J. Judge, JD, LL.M.
Attorney
Drug Screening Compliance Institute
Ryan West, MS, CFI
Director of Corporate Training & Business Development
ARCpoint Franchise Group (Corporate)
Nina M. French
President
Employer + Law Enforcement Solutions
Robin L. Schelling, CSP, COHC, STS, CDER
Global Substance Abuse Prevention Program Coordinator
Chevron
William "Bill" Judge is an attorney with over 35 years of experience in the workplace drug and alcohol testing industry. He is the Co-Founder of Drug Screening Compliance Institute (DSCI) focusing on state, federal and subject-specific compliance research, policy development and review, training, education and litigation support.
Bill is a past Co-Chairman of the Illinois State Chamber of Commerce Drug-Free Workplace Program, a 10-year member of the American College of Occupational and Environmental Medicine (ACOEM) MRO Faculty, a past advisor to the American Society of Addiction Medicine (ASAM) MRO Committee, A 5-year participant in the White House Office of National Drug Control Policy (ONDCP) Regional Student Drug Testing Summits, and a participant in the 1988 White House Conference for a Drug Free America.
Bill has been involved in many workplace drug testing court cases at all levels, including the 1989 United States Supreme Court 'Skinner' decision. Bill co-founded Info-Lab, Inc. and managed Workplace Health Co-Op, a substance abuse program administrator. During his tenure with Info-Lab the group co-owned and operated Info-Meth, an HHS-certified laboratory located in Peoria, IL.
Bill has edited and written numerous articles and publications and regularly shares his industry expertise & thought leadership at several local, regional and national speaking events.
Ryan West began working in the chemical addictions field in 2007 as a clinical evaluator, counselor, and workplace consultant for a regional drug and alcohol treatment provider in Pennsylvania. Over the past nine years, Ryan has helped hundreds of organizations, from international to local, modernize their drug and alcohol policies and procedures, drug panels, and drug training and awareness programs. He also frequently speaks at regional and state conferences as an authority on chemical addictions and co-occurring disorders - how they develop, how they are treated, and how they impact the individual, the family unit, and the workplace.
Ryan proudly serves as the Director of Corporate Training and Business Development for ARCpoint Labs - a full-service national third-party provider/administrator of accurate, reliable, and confidential diagnostic testing for individuals, companies, and legal and healthcare professionals. He holds a bachelor's degree in criminology and a master's degree in psychology with an industrial-organizational concentration. He is also a published author on the subject of workplace substance use and impairment, a designated drug and alcohol educator by numerous Substance Abuse Professionals, an active member of IndySHRM, and President-Elect for EAPA Indiana.
Nina M. French is Hound Labs, Inc.'s President of Employer + Law Enforcement Solutions. She has 30 years of experience in the employee screening industry and a deep understanding of drug testing program design, policies, state laws and Federal regulations, and technologies. In addition to working directly for one of the leading drug testing service providers, Nina co-founded a consulting firm specializing in the drug testing and screening industries which provided guidance to hundreds of clients. Nina speaks frequently at conferences and regularly contributes to the Hound Labs blog as well as other industry publications.
Robin L. Schelling has over twenty-five years in the safety, health, and environmental discipline and more than twenty years working in oil and gas. She has a diverse career portfolio ranging with experience in nursing, addiction, psychiatric patient care, safety and health, industrial hygiene, fitness for duty, drug and alcohol, incident investigation, clinical mental health, employee assistance, and department of transportation. Robin currently manages a global substance prevention program for a major oil and gas operator where she manages all regulated and company drug testing programs, a comprehensive educational program, and policy development/implementation around the world.
Robin is an active board of directors' member of the professional association for the substance abuse testing and prevention industry. An active committee member of multiple industry associations, as well as an active member of widely recognized mental health and addiction associations.
Robin currently holds the Board of Certified Safety Administration (BCSP) credentials for Certified Safety Professional and Safety Trained Supervisor. She has participated in multiple BCSP credential panels including developing examination questions, determining a cut score, and identifying critical skills and competency required for credentialing.
Webinar Three – Performance Management and Coaching: Set Your Team Up for Success
Wednesday, May 18, 2022 | 2:00 PM - 3:00 PM EDT

Problem: Bad behavior or work habits of an employee is time consuming and can demoralize an entire team, not to mention making everyone's workload and work life harder.

Sharon Lovoy, a former HR director, knows first-hand how to handle performance and workplace problems that create drama and misery in the workplace. When a leader came to her with a problem, the leader left her office with practical advice and job aids. This course is set up to replicate that process. 

Sharon Lovoy will conduct a highly interactive session and give practical, timely information to help you protect your investment in your teams.

Develop a coaching strategy:
• Determine if the problem is a work habit or performance issue.
• Utilize tools to coach and correct.
• Deliver feedback in person and document.
• Get real about the costs of procrastination in failing to deal with team member problems.
Speaker: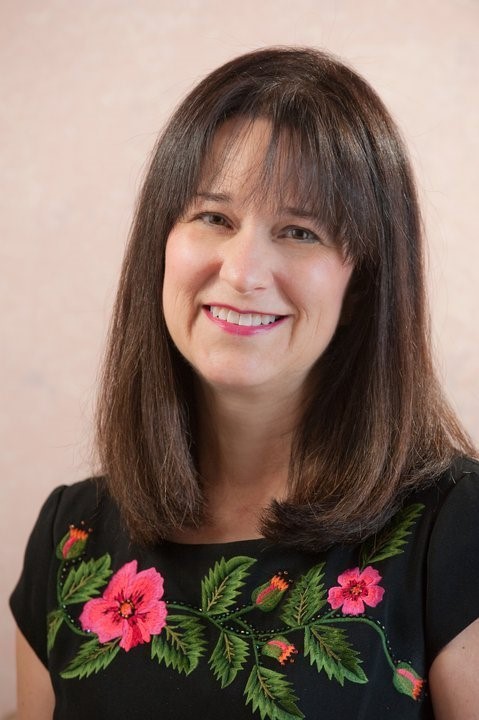 Sharon W. Lovoy, SPHR
Lovoy's Team Works, Inc.
Sharon W. Lovoy is a Human Resources Consultant that has built a thriving practice through proven results and long-term partnerships with client organizations. She serves as a Coach for Executives, Managers, Leaders and Team Members to enhance performance by exploring real problems, resolving conflicts, formulating solutions and action plans.
Coaching:
Mediation and Conflict Resolution Intervention and training of skill sets to enable organizations, teams and individuals to break away from past behaviors and develop a new, healthy culture, saving money otherwise spent to replace team members or the costs of complaints and litigation.
Diversity, Equity & Inclusion:
Retained by law firms and State and Local governments to intervene to remedy problem behaviors, create productive teams, and prevent further claims of sexual or racial harassment.
Memberships:
International Coaching Federation, Society for Human Resources Management, Association for Talent Development, Association for Psychological Type International, Australian Association of Psychological Type, British Association of Psychological Type, Academy of Dialogue Professionals
Lovoy's Team Works, Inc. has over 400 clients, many retained from the company's inception and is praised for helping clients achieve positive, lasting results and inspire "buy-in" at all levels.
Continuing Education:
Continuing Education Offered: 1.00 HR (General) Recertification Credit Hour

The use of this official seal confirms that this Activity has met HR Certification Institute's® (HRCI®) criteria for recertification credit pre-approval.
Webinar Four – Pain Management for Contractors: Preventing, Identifying and Addressing Opioid Use/Abuse on the Jobsite
Thursday, May 26, 2022 | 2:00 PM - 3:30 PM EDT
The opioid crisis is waging a war across the US with more than 70 percent of workplaces facing the effects of the crisis. Over the past five years, the number of Americans that have died of overdoses has more than doubled. Seventy percent of all overdose deaths are attributable to opioids. The risks of soft tissue injuries and surgical procedures because of work factors, home, and/or recreational activities play a significant role in the rate of opioid misuse and abuse. The relationship between physical demands, pain, and opioid use and the potential addiction that follows have human and financial consequences in Workers' Compensation and Employee Medical Health Benefit claims. This session will cover how Enhanced Recovery After Surgery (ERAS) protocols optimize surgical outcomes in work and/or home-related medical cases. Other first dose prevention recommendations, resources, and tools will be shared available to help companies and families address the risk of opioids. 
Speakers:
Cal Beyer
VP – Workforce Risk & Worker Wellbeing
CSDZ, a Holmes Murphy Company
Brand Newland
Chief Executive Officer
Goldfinch Health
David Argus
Director of Operations for the Contract Division
Karas & Karas Glass Company Inc.
Cal Beyer, CWP, SCTPP, is Vice President of Workforce Risk and Worker Wellbeing for CSDZ, a Holmes Murphy Company. Cal was instrumental in the launch of the Construction Industry Alliance for Suicide Prevention. He serves on the Executive Committee for the National Action Alliance for Suicide Prevention and the Expert Advisory Group for the Center for Workplace Mental Health. He was named one of Engineering News-Records' 2016 Top 25 Newsmakers for his work with suicide prevention. He is an active speaker and contributor to publications for both AGC of America and CFMA.
Brand A. Newland, Pharm.D., MBA has over 15 years of experience in bringing new healthcare solutions to payers, employers, healthcare providers, and patients. Brand joined OutcomesMTM, a pharmacy Medication Therapy Management company, as the firm's fourth employee. He served OutcomesMTM in business development and operations leadership roles, seeing the company through rapid growth and eventually its acquisition by Cardinal Health in 2015.  
Inspired by personal experiences with the pitfalls of surgery and a lack of proactive solutions to the Opioid Crisis, Brand co-founded Goldfinch Health in 2018. Goldfinch Health optimizes the surgery and recovery experience for patients in virtually any surgery type, saving companies and patients time, money, and addiction. 
Brand received a Doctor of Pharmacy degree from the University of Iowa and holds a certification in pain management. He has also completed an MBA at the University of Chicago Booth School of Business.
Dave Argus is the Director of Operations for the Contract Division of Karas & Karas in South Boston, MA.  Since 1924, Karas Glass has been in the wholesale distribution of glass and glazing supplies. Dave oversees the company's full-service contract division which handles the engineering, fabrication, and installation of large or complex projects. Dave was featured in an Engineering News-Record (ENR) article addressing mental health, substance misuse, and suicide prevention on August 3, 2021. Argus described the partnership his firm has with several labor unions working in conjunction with an Employee Assistance Program provider to ensure workers in recovery for substance use disorders safely return to work subject to treatment requirements like attending peer support and drug testing protocols.
WebEd Recording:
Everyone who registers for an AGC WebEd will receive a link with access to the audio recording and the presentation.
Technology Requirements:
AGC of America uses GoToWebinar to conduct its WebEd. You will not incur any cost for using the platform. However, if you have not used this platform previously, please test your computer prior to the WebEd. Prior to joining, be sure to check system requirements to avoid any connection issues. If you're having trouble connecting to your webinar please check the GoToWebinar Support Page for help. ​