Description:
The deep levels of preconstruction expertise needed for medical buildings and hospital projects nationwide continues to get more complex each year. How are construction companies and contractors putting a focus on collaboration and teamwork in healthcare construction projects? This webinar will discuss the ins and outs of collaborating to create outstanding projects with hospital systems and private hospitals, clinics, specialty facilities, and medical office buildings.
Hear from a panel of constructors as they highlight how teams work to design and build hospitals that not only meet today's standards but are well prepared to grow with the industry over the coming years.
Sponsored by:

Speakers: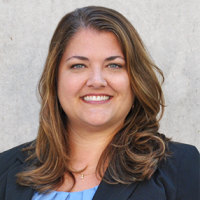 Julie Huval
Head of Marketing
Beck Technology
Julie Huval, FSMPS, CPSM is the Head of Marketing at Beck Technology. She leads a team of marketers and helps drive demand for the company's preconstruction technology offerings. Julie is a contributing author to several industry publications and is a frequent public speaker on marketing, business, and technology. She earned an MBA from The University of Texas at Arlington and a Bachelor of Arts in journalism and environmental studies from Baylor University. Additionally, Julie is a Fellow of the Society for Marketing Professional Services and a Certified Professional Services Marketer.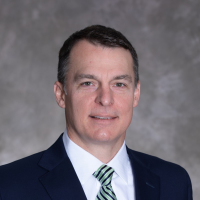 Douglas Lee
Preconstruction Operations Manager
Brasfield & Gorrie
Douglas Lee is Vice President and Preconstruction Operations Manager with Brasfield & Gorrie. He works to create consistency across the preconstruction department by facilitating best practices and process improvement and helps champion lean and innovative delivery models within the company.
The first half of his career was spent building and estimating for the healthcare industry, before transitioning into managing roles.
He serves on the Board of Directors for Manufacture Good, Associated Builders and Contractors of Alabama, and The Academy of Craft Training.
Douglas started in the construction industry in 1995 and has been with Brasfield & Gorrie since 2002. He earned a Bachelor of Science degree in Building Construction from Auburn University.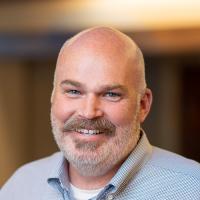 Trent Isaacson
Vice President of Preconstruction
Layton Construction
Trent Isaacson serves as Vice President of Preconstruction for Layton Construction's healthcare business unit. As a $4+ billion commercial contractor, Layton consistently receives high accolades within the healthcare and regional markets – ranked as the number six top contractor nationally by Modern Healthcare and the number one healthcare contractor by the ENR Intermountain. Trent oversees a team of 50 who work exclusively within the healthcare market across the US. He is responsible for budget development and bidding for all healthcare projects at Layton.
Trent brings nearly three decades of experience to the table and has spent the past twenty-three years of his career with Layton. During his tenure, Trent has directed the preconstruction efforts that have establish Layton as a top healthcare builder across the country harboring relationships with major healthcare builders like HCA Healthcare, Banner Health, CommonSpirit, and Ascension Health. He has been crucial in the winning of several major pursuits and his attention to detail keeps clients satisfied with Layton from RFP to ribbon cutting. Over the past five years, Trent has overseen preconstruction services for contracts valued at over $9.6 billion.
Trent attended Brigham Young University where he earned a BS in Construction Management. He started his career at a local Utah-based contractor before joining Layton in 1999.
Continuing Education Offered: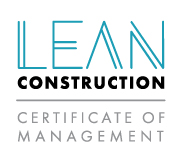 1.0 CM-Lean CE Credit
| AGC of America recognizes this webinar as qualifying for continuing education hours towards the renewal of AGC's Certificate of Management-Lean Construction (CM-Lean). Attendees may earn up to 1.0 hour of CE Credit by attending this webinar.
WebEd Recording:
Everyone who registers for an AGC WebEd will receive a link with access to the audio recording and the presentation.
Technology Requirements:
AGC of America uses GoToWebinar to conduct its WebEd. You will not incur any cost for using the platform. However, if you have not used this platform previously, please test your computer prior to the WebEd. Prior to joining, be sure to check system requirements to avoid any connection issues. If you're having trouble connecting to your webinar please check the GoToWebinar Support Page for help.​