All webinar times are in ET
Member Price: FREE
Non-Member Price: FREE
Description:
At some point every organization must decide, "Is it time to change our Enterprise Resource Planning (ERP) System?" If you decide to keep your current system you risk falling behind technologically and functionally. On the other hand, if you decide to change your ERP you will be faced with making a large investment, undergo varying degrees of disruption, and risk a failed implementation.
The primary reasons contractors seek new ERP systems include:
· change in management and ownership
· change in company direction
· greater need for business process improvements
· desired improvements in reporting and data mining
· field and office operations are not integrated technology is outdated or will no longer be supported, and more.
Once the decision is made to change to a new ERP system, there are common tasks that each contractor must consider in order to make the switch successful. From data conversions to user training, proper planning and implementation management will help make the effort worthwhile and maximize your return on the investment. Join the upcoming AGC webinar and meet two exceptional CFOs who made this critical decision to change their ERP systems and were very active in leading the implementation process, leveraging their systems today to help their organizations achieve their goals.
Mr. James Vercauteren from Northern Electric, Inc. and Mr. Mark Smith from TN Ward will share their insight on these important topics and their journey moving from a legacy system to an integrated enterprise ERP solution. They will also elaborate on what the key drivers and requirements were to change systems and how these needs were addressed with the new ERP solution. By joining this webinar, you will hear about solving complex job costing and payroll processes, integrating field and back-office activities and financials, responding to advanced union requirements, accomplishing data-driven management and more. With today's ever-changing technology world, this webinar should not be missed!
Speakers: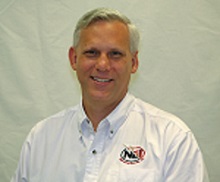 James Vercauteren
Controller & Treasurer
Northern Electric Inc.
Jim Vercauteren is the Controller / Treasurer for Northern Electric, Inc. He has been with the company for 5 years. Prior to joining Northern Electric Jim was the Controller / Treasurer for Hurckman Mechanical Industries, Inc for 28 years. He has been responsible for the company's financial reporting, analysis, forecasting and cash management. Also has worked with project management on project budgeting and cost variance reporting. Jim has also managed the development, implementation and maintenance of the companies accounting and project management software. Northern Electric has been with Computer Guidance starting in 2012 with the implementation of the software.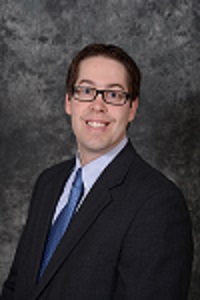 Mark Smith
Vice President, Finance
TN Ward

Mark Smith is the Vice President of Finance at TN Ward Company, a General Contractor/Construction Manager in Philadelphia PA. Mark has been with the company since 2005 acting as project controller, corporate controller and VP Finance. Mark is the 3rd person in the companies 98 year history to take the finance chief position. In addition to the finance role Mark also is responsible for Human Resources, Risk Management and has chaired the IT Committee at TN Ward for most of his tenure. Mark led the selection and implementation of eCMS in 2012. Outside of work Mark is a husband and father of 5 and finds time to train and compete in triathlons and marathons each year. Mark completed his first half distance Ironman event in 2014 and plans to complete a full Ironman in 2016.
Sponsored by: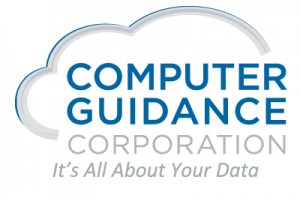 Technology Requirement:
AGC of America uses Go-To-Meetings to conduct webinars. You will not incur any cost for using the platform. However, if you have not used this platform previously, please test your computer prior to the webinar. You may be required to download software, i.e., Java and may need administrative rights to your computer. For computer specifications, please visit
http://www.gotomeeting.com/fec/online_meeting_support(link is external)
or contact
webinars@agc.org
.
AGC of America Webinar Cancellation & Refund Policy:
If you will not be able to attend an AGC of America Webinar program for which you have already registered, you may qualify for a refund of your registration fee or be able to substitute another employee within your organization. If you cancel your registration at least ten (10) days prior to the webinar, AGC of America will provide a full refund. No refund will be provided if you do not meet this deadline, however you may transfer your registration to another employee within your organization. AGC of America will provide all registrants with a recording of the webinar and the PowerPoint slides following the program.
Any questions or changes to your registration should be made via email to
meetings@agc.org
.