All WebEd times are in EST
Member Price: FREE
Non Member Price: FREE
Description:
Solving the challenges of today and removing the barriers of tomorrow. With an integrated and comprehensive Content Management solution construction companies can address all aspects of the content management requirements of their business, well beyond the most commonly implemented AP-related content.
Integrated content management for key functions such as accounting, finance, project management, business development, human resources, and estimating are no longer just a desire, they are the reality of today.
Tune into to learn how you can ensure ongoing interconnectivity between your branches, departments, the field and the office by making the collection, modification, dissemination and storage of mission-critical content quick-and-easy tasks during your daily operations.
You will learn how to:
Introduce dynamic workflows
Manage various type and size content
Reduce paperwork
Decrease duplicated data entry
Improve accuracy
Drive fluidity to your business
Share mission-critical information on demand
Increase cost-savings
Make better decisions
Speed up any auditing process
Stay compliant
Beef up your bottom-line
Join our demonstration to see to discover areas within your business for process re-engineering and automation, and see how it can be done with mobile, cloud-based and browser-based web technologies.
Speaker: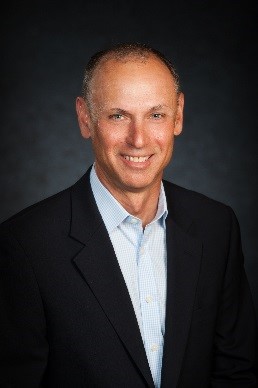 Steven Gross
VP of Client Solutions
Computer Guidance Corporation
Steven Gross is responsible for leading initiatives designed to maximize the effectiveness and utilization of Computer Guidance software applications at customer environments. As the Vice President of Client Solutions, Steven's focus is on assisting Computer Guidance customers in realizing the highest levels of ROI from the Computer Guidance eCMS enterprise resource planning solution by delivering expert review and analysis of system usage, gap analysis and best practices consulting. Steven has over 20 years of experience working with and advising construction companies on successfully implementing accounting and project management systems. Steven was responsible for the initial development and leadership of the Professional Services organization at Computer Guidance, and has served in a number of management and sales positions throughout his career at Computer Guidance. Steven holds a BS degree in Business Information Systems from Illinois State University.
Sponsored By: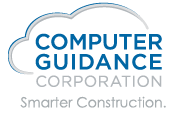 Technology Requirements:

AGC of America uses Go-To-Meetings to conduct WebEd. You will not incur any cost for using the platform. However, if you have not used this platform previously, please test your computer prior to the WebEd. You may be required to download software, i.e., Java and may need administrative rights to your computer. For computer specifications, please visit http://www.gotomeeting.com/fec/online_meeting_support or contact webinars@agc.org.
AGC of America WebEd Cancellation & Refund Policy:
If you will not be able to attend an AGC of America WebEd program for which you have already registered, you may qualify for a refund of your registration fee or be able to substitute another employee within your organization. If you cancel your registration at least ten (10) days prior to the webinar, AGC of America will provide a full refund. No refund will be provided if you do not meet this deadline, however you may transfer your registration to another employee within your organization. AGC of America will provide all registrants with a recording of the webinar and the PowerPoint slides following the program.
Any questions or changes to your registration should be made via email to meetings@agc.org.