All WebEd times are in EDT
Member Price: FREE
Non Member Price: $49
Description:
On December 1, 2016, OSHA will begin enforcing an electronic injury and illness reporting rule that may prohibit or restrict your company's post-incident drug testing program and safety incentive programs. Under this new rule, OSHA may cite contractors for such programs in the context of their possibly discouraging employees from reporting injuries and illnesses.
Learning Objective: During this webinar, safety and health law attorney Bradford Hammock, AGC's senior director of safety Kevin Cannon and regulatory counsel Jimmy Christianson will:
Discuss if employer's current injury and illness reporting policies are compliant with the new "anti-retaliatory" provisions.
Identify areas (e.g. safety incentive programs, mandatory post-incident drug testing, and safety disciplinary policies) that employers may need to focus on to ensure compliance with the new requirements.
Discuss the new electronic reporting requirements and effective dates.
Speaker: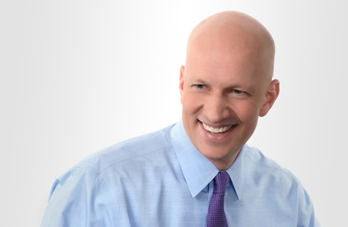 Bradford T. Hammock
Principal
Jackson Lewis P.C.
Bradford T. Hammock is a Principal in the Washington, D.C. Region office of Jackson Lewis P.C. He focuses his practice in the safety and health area, and is co-leader of the firm's Workplace Safety and Health Practice Group.
Mr. Hammock's national practice focuses on all aspects of occupational safety and health law. In particular, Mr. Hammock provides invaluable assistance to employers in a preventive practice: (1) conducting full-scale safety and health compliance audits; (2) reviewing and revising corporate safety and health policies; and (3) conducting manager and supervisor training on employee safety and health. Mr. Hammock works closely with employers to help them understand and implement safety and health management systems.
In addition, he represents employers throughout OSHA rulemaking proceedings, including OSHA's informal public hearings on proposed rules. Mr. Hammock also defends employers against OSHA enforcement actions. For an employer that is the target of an OSHA inspection, Mr. Hammock offers representation from the start of the inspection through settlement or litigation.
Mr. Hammock is a popular guest speaker and lecturer on OSHA issues. He has published numerous articles on occupational safety and health law and is the editor of the firm's "OSHA Law Blog," which provides insight and commentary on safety and health issues in the workplace.
While attending law school, he was Editor-in-Chief of the Syracuse Journal of International Law and Commerce, and Associate Editor of The Labor Lawyer.
Technology Requirements:

AGC of America uses Go-To-Meetings to conduct WebEd. You will not incur any cost for using the platform. However, if you have not used this platform previously, please test your computer prior to the WebEd. You may be required to download software, i.e., Java and may need administrative rights to your computer. For computer specifications, please visit http://www.gotomeeting.com/fec/online_meeting_support or contact webinars@agc.org.
AGC of America WebEd Cancellation & Refund Policy:
If you will not be able to attend an AGC of America WebEd program for which you have already registered, you may qualify for a refund of your registration fee or be able to substitute another employee within your organization. If you cancel your registration at least ten (10) days prior to the webinar, AGC of America will provide a full refund. No refund will be provided if you do not meet this deadline, however you may transfer your registration to another employee within your organization. AGC of America will provide all registrants with a recording of the webinar and the PowerPoint slides following the program.
Any questions or changes to your registration should be made via email to meetings@agc.org(link sends e-mail).